ES short term trading 4-27-10
ES short term trading 4-27-10
Well yesterday worked out almost as expected. Up early to 1215.75(1216.75), then down to 1210 area... but then the bulls couldnt push it up. We will likely see 1203.50 and possibly all the way to the 4.236 ratio.But after that we should push into the 1224 target zone (maybe tomorrow, maybe thurs.?)
Click image for original size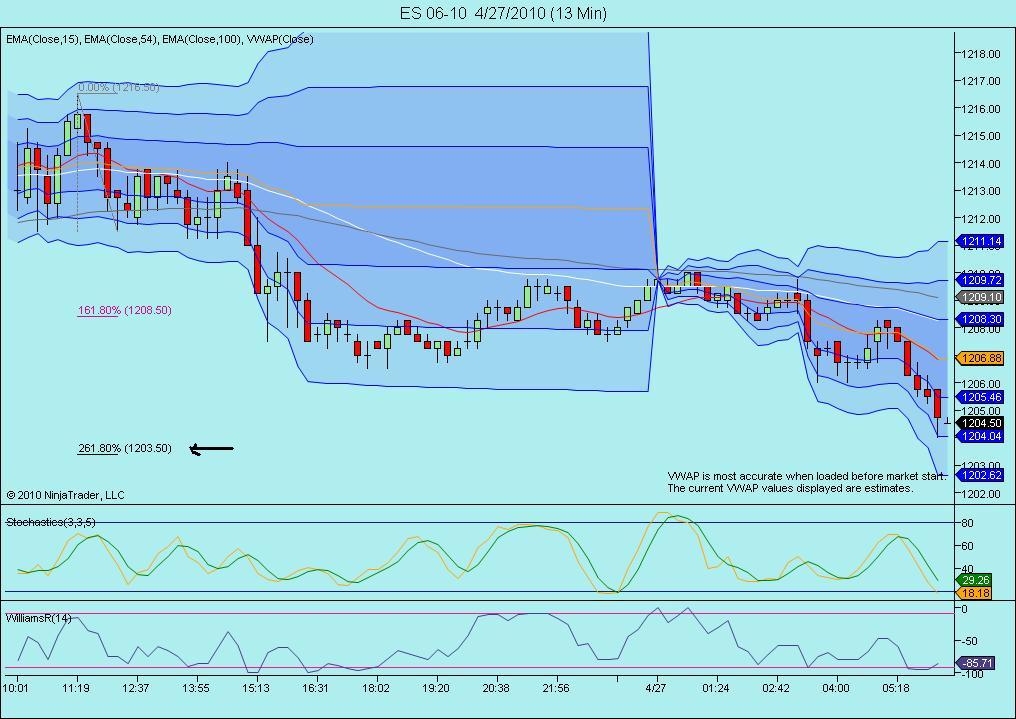 The market was sold off this time it's not just about
GS
but has more to do with the news that Greece and Portugal's
S&P
credit has been downgraded to junk status and Germany's refusal to extend more help.
IMO
, the market was oversold I expect the market will consolidate and revisit the 1188 to 1192 levels (I have some longs). Tomorrow, if market will close above the
RTH
open it is probable the market will
go higher in the coming days (closing the singles "
air pocket
" above).
Nice call on that retest Paul
Originally posted by PAUL9

koolblue,
1196 and change number (I assume you are referring to your 30min bar chart above) it's a tough call but it looks like a short-term magnet

Isn't there a Bruce M air bar (no overlap) on 5minute. I am looking at the big down bar that completed at 11:30am EDT. Open on that bar was 1196.50 right in line with your chart.

another price point in that area is 50% of today's RTH range, 1195.75.

IMHO, the dramatic drop probably will have to see today's Low retested either later today or in the AH or early tomorrow morning. The retest is nothing I can quantify, but after looking at charts for years and years it seems like big fast moves in a direction create a counter move and then a retest of the extreme pric point.(big moves up or down).

Lots of confluence in that 89 - 90 area...I hope it keeps going up in the ovenight for you Leo...