ES Short Term Trading 5-12-10
ES Short Term Trading 5-12-10
1140-1142 area seems like it needs to hold for longs (even w/a quick small flush, stop run) … if it breaks and holds, further pushes down to next Support levels are a high probability, especially if overnight trading doesn't rally much from the
RTH
close … Daily S1 is also at 1139
1160-1162 is initial likely resistance if price moves up … and it seems that we're in a choppy or range swing of prices right now
1170 is possible but don't see it quite getting there or exceeding it … this is based on how price trended up Tuesday and then retraced so much of the move.
I'm biased long looking at the charts and some stock charts ... from 1140 to and up thru 1150
Tossing out both a 30min
S/R
chart along with a 5min chart to drill down to more micro-
S/R
areas
Hope this is helpful as a map for the day (barring another weird giant news event which seems to be the typical gig lately)
Click image for original size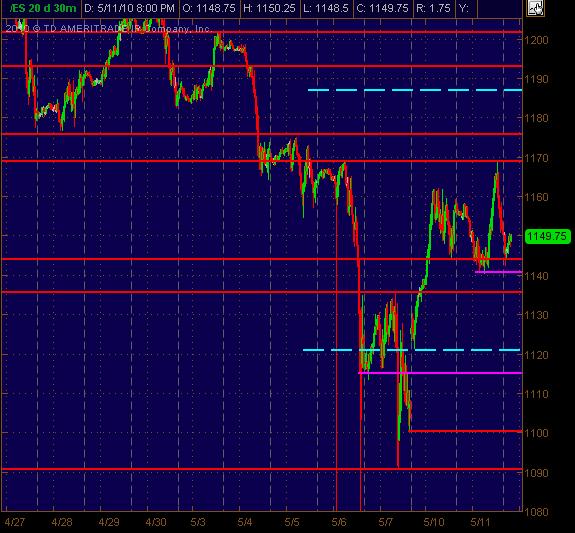 I remember you posting about this feng. I voted your first post UP! Sometimes there's continuity lost over time or a post or day is missed ... which can be confusing here and there every once in a while.
Don't worry, this is a good place to be ... and keep to the plan!
Originally posted by feng456



Originally posted by day trading



Originally posted by phileo



Originally posted by feng456

plan was followed to the letter.



Hi feng456,
None of us have any clue what plan you are talking about.
If you going to keep hijacking these short term trading threads, then the very least you can do is to contribute your trading plan for the day



I think that feng asked us in a previous topic a week or two ago if he could just post whether he had followed his plan or not. He feels that if he is publicly declaring his success at following (or not) the plan that it will make him more likely to follow it because we might berate him for not following it. Is that accurate feng?




yep i did ask. people are starting to act like nazis around here eh?

you would expect everyone who has been selling that 69 number to eventually reverse and cover if the buyers show up with volume...then we could see 75...
i hate trending days.

there was a daily high from like a week ago at around 73...maybe good resistance there?
I must admit I'm surprised that the modified air at 63 didn't print..YET!!! lol...a good symetric
volume profile
so I thought they would have tried for that...I guess it's not too late and still possible....
Afternoon, snapshot for those interested...short currently from 1170.75...
Click image for original size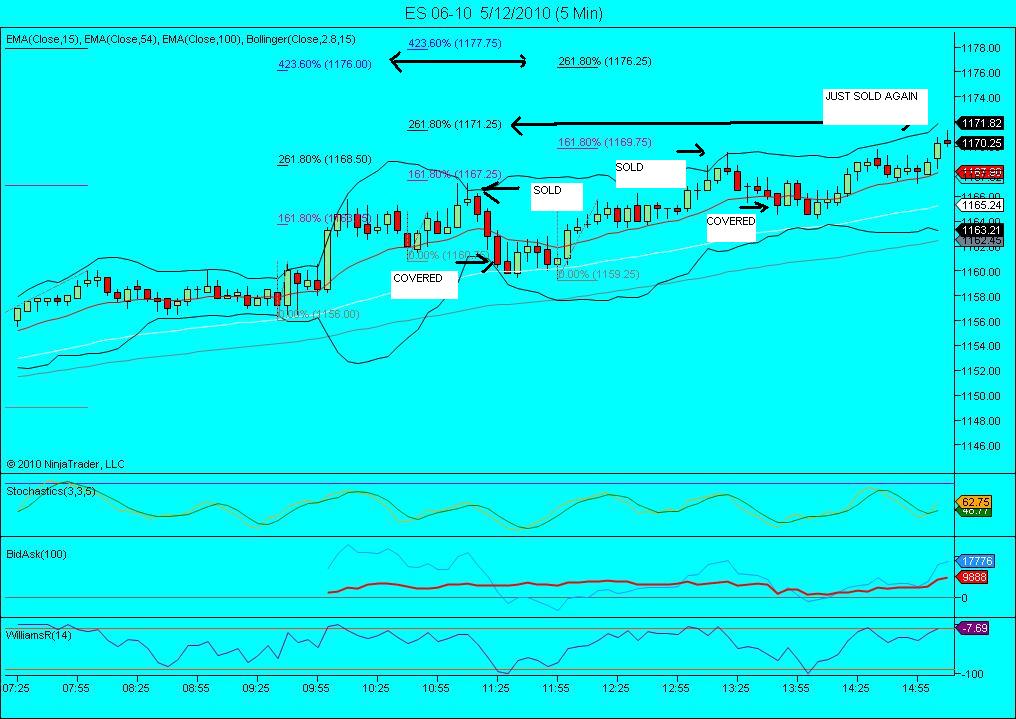 HERES THE LATEST ONE MIN
PRC
CHART .. AS YOU CAN
SEE
near a projection, hit the band and 5 period
rsi
and stochs ok!...at the time the price was in the band... its all ready beginning to flatten out!...
Click image for original size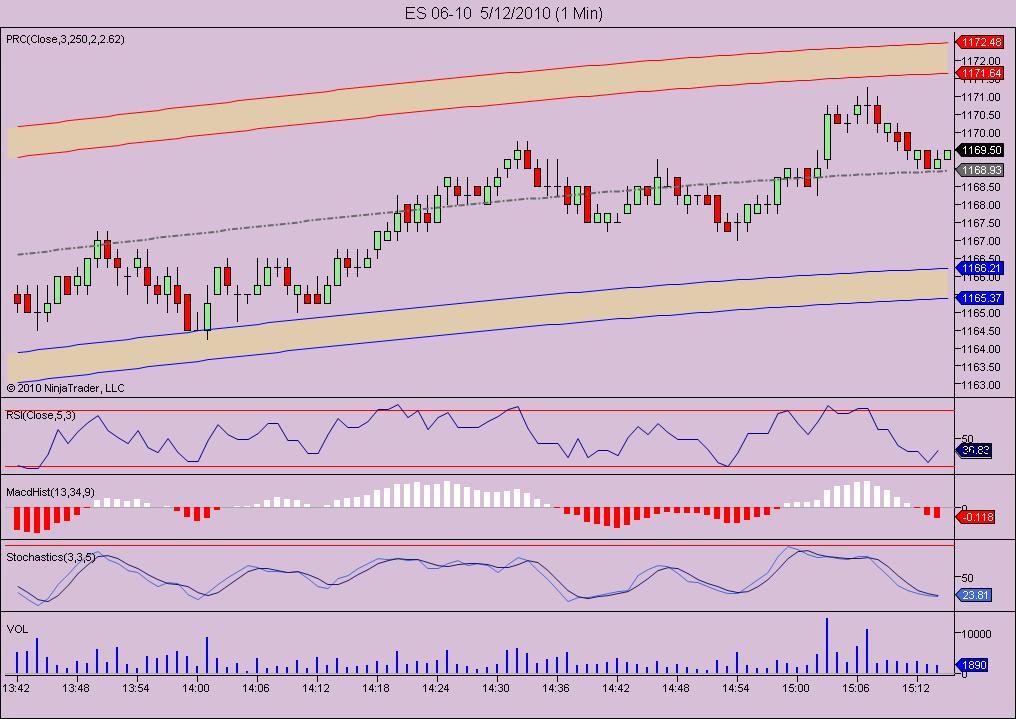 Out at 68.. up very nicely today!... air 66.50-1167.00.. so you will definitely see 1167.25, imho