ES short term trading 8-6-10
ES short term trading 8-6-10
not too impressive...all that waiting for that
14.75 will be the number I'm watching , then the 1108 -1110 zone....waiting for day session
Hey
MM
...what is your plan...? do u exit at
RTH
open or wait
strangle price opened around what I put it on for ... so dumped the puts to play it long ... just dumped the calls to net out a couple of dimes
jeeeeez, I shoulda just waited for the open and gone long with the way they were pricing the options ... needed a bigger
opening gap
obviously and a volatility bump in the prems ... had bigger expectations - bleh
open and drive..last weeks high is 17.75..trying shorts from 19 even

....21.50 is magnet they have been using...why should today be different...so ythis is high risk even with air at 16.50 and 13 area
3 off at 17.50....flat but looking to buy for 21.50...


may even try the breakout trade at highs
normally I'd be playing for the
air pocket
fills but I'm trying to be the "reed in the wind" LOL!! and so far this reed is getting snapped
That
air pocket
at 16.50 is troubling my long...old habits
air also at 13.75.....damn reeds....!!we'll be watchingif this 16 - 17.50 area can hold and we get above 15 minute high again...
The pattern of preference will have to start anew with those 2 impulse waves negated with the new low.
Reversal megaphone pattern? If so, is it completed?
Watching the fibs and 50% levels.
Cash 1120.44,
NDX
above 1896.Right there right now.
Click image for original size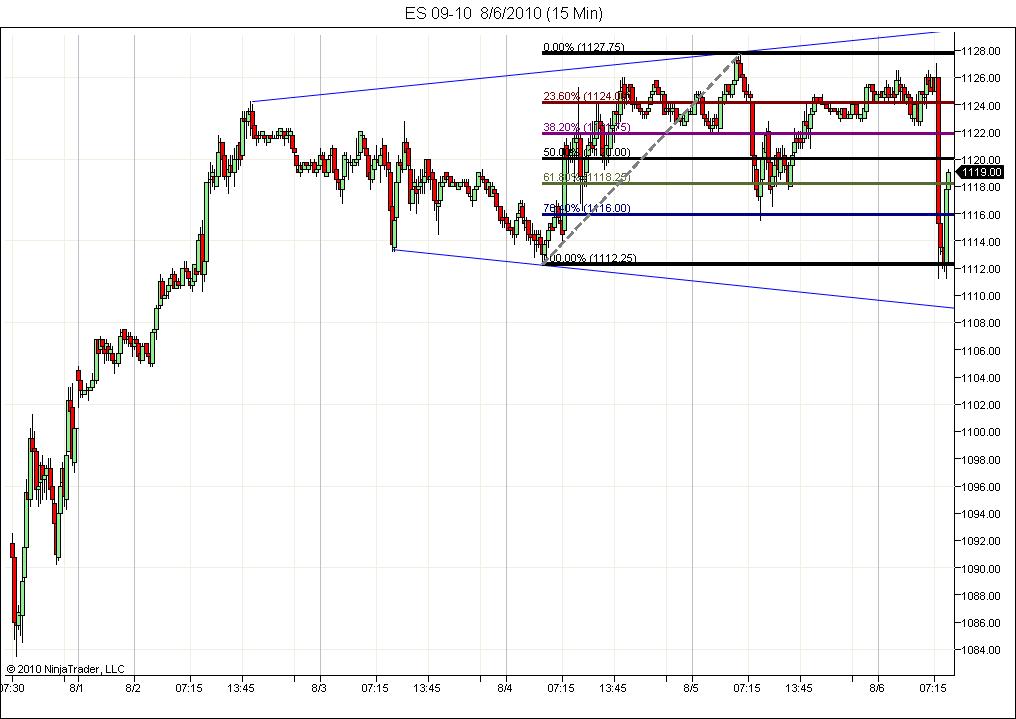 that was 50 % of
O/N
and begining of YD
Value area
....more important than all of those was that it was at a point where I could have added higher if wrong but far enough away from the 17.50 number to make a small profit..
they are still messing with 17.50....hour range time...
If they get above the 17.50 and above 15 minute high now I will go long but so far this "reed in the wind" stuff is a bunch of crap....ha!
that in theory would put us above air, key 14.75 - 16.75 zone and 17.50 volume ...so the long should work..
Originally posted by rburns

Bruce why did you pick 19 for that 1st short?

I took that last loss at 16.25...it's one thing having losses, it's another having them on Friday...and many times posting trades makes the losses seem worse but they are what they are........
always something to learn the hints where there down when
POC
flipped...just didn't respond well...at least we have some good numbers from today