ES short term trading 8-11-10
ES short term trading 8-11-10
Volume numbers I'm using on Wedsneday from the
RTH
session
1111.25
1114.50
1118.75
We'll confirm in the mornming once
O/N session
completes.
Today's OR:


      OR     5min     15min    30min    60min

      High   1101.50  1101.50  1101.50  1101.50

      Low    1095.50  1094.50  1093.75  1093.75

      Range  6        7        7.75     7.75


Yesterday:
LOD
was L of 30/60min OR
ES
still trying to lead down...hour low real important more than usual when we diverge like this
next key area is 88.50 - 89.50 but that would surprise me if they don't back and fill up some more...so not expecting a straight push by any means...only
ES
came out and
$tick
diverge...makes sense with only one leading
selling has caught up in the other markets...that was sneaky..next
fade
point will be at 89 print ..otherwise just watching until taht prints....if it prints
in general there are many who will look at that 96.50 volume to help pull up there longs and keep the day symetric...like they have been doing for the last 5 or 6 days
91.50 will make it equi - distant off the 96.50 and the current
RTH
high but I'd prefer the buys from a bit lower
92.50 filled that
gap
....new lows will stop this out..and will try again fom lower....second target is hour low..
Looking at the volume between 1094-1097 and the
price action
there we have had a mini range that prices have now broken under. As Bruce suggests, will prices want to come back into this range or trend to the lower key numbers?
Click image for original size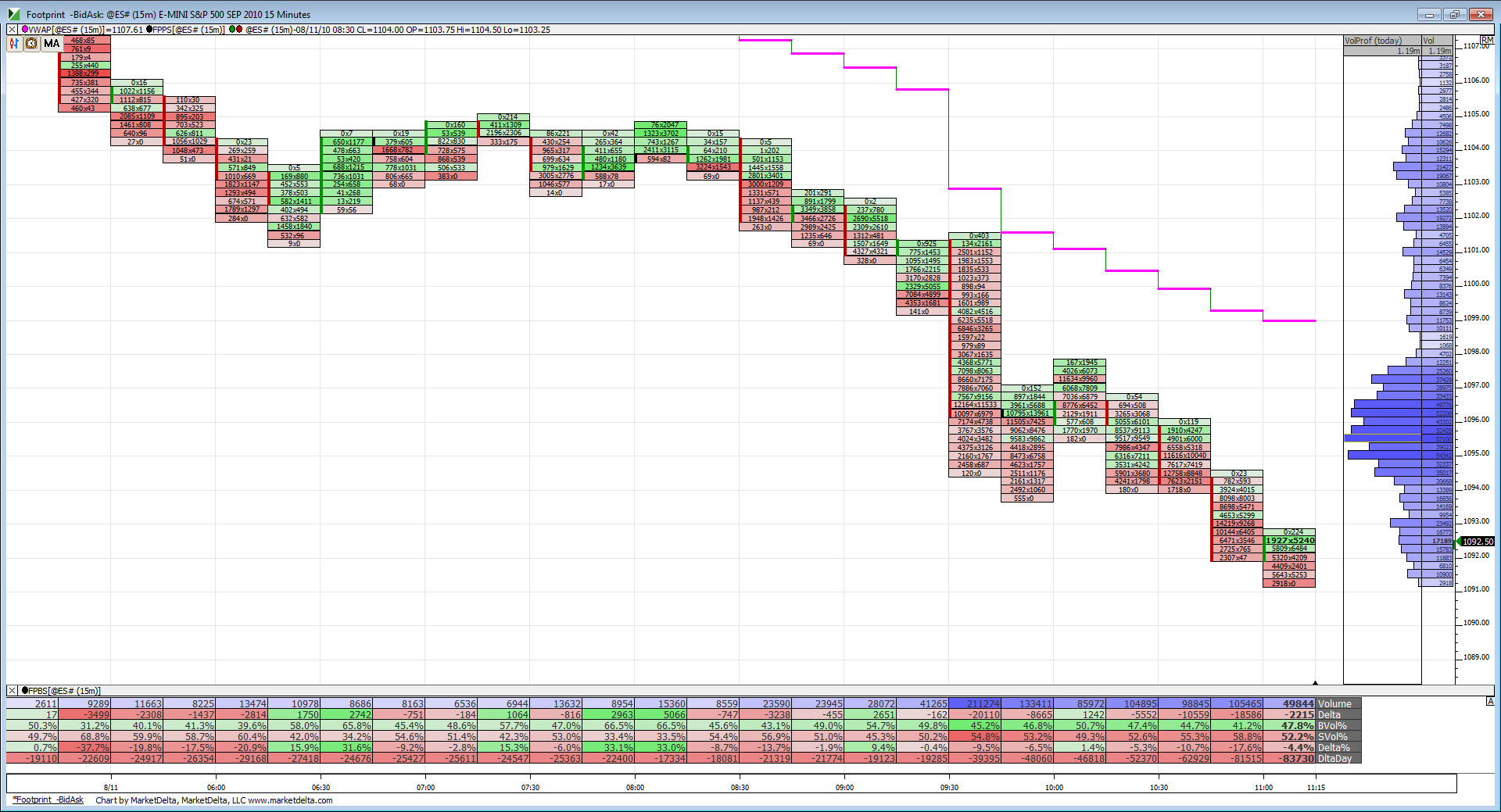 so if 96.50 is gonna keep this symetric then we can project....take current high and subtract the 96.50 ...then subtract that answer from the 96.50 to project the other side ....
LOL Bruce I kind of felt the way you did about that post, however I am lacking your diplomacy when dealing with such feelings. I also have suffered in the past with trend days and like you are becoming more able to deal with them. Like you with the
ES
down 25+ and average range recently at 23-25 Shorting or looking for more downside for the day seems like a very low probability. Standing aside for both of us was certainly a wise move.