ES short term trading 9-23-10
ES short term trading 9-23-10
Key area above is 25.50 - 27.75....that is a ledge and
single prints
from
O/N session
and part of key volume from Mondays breakout trade.....that becomes resitance now
Other area is 20.50 as that is midrange of volume spike from 8:30 report
ON low is also important today...currently at 17.50
we will open outside of YD range most likely so we need to think a bit differently...reports at 10 am.
If the P-62 concept plays out then that projects down into the key
rat
of 1100! just an FYI....using 20 point range for Monday
If my data is correct then we have some huge volume here at that
O/N
report...so hopefully that will carry over to the day session
Here is the footprint. Lots of action to the downside here in the
O/N
and it started before the 8:30 news.
RTH
will be opening below yesterday's range so look for a possible dynamic move in either direction.
That NVPOC of 1120 is gonna most likely be hit and right below it is 1116.75.
Click image for original size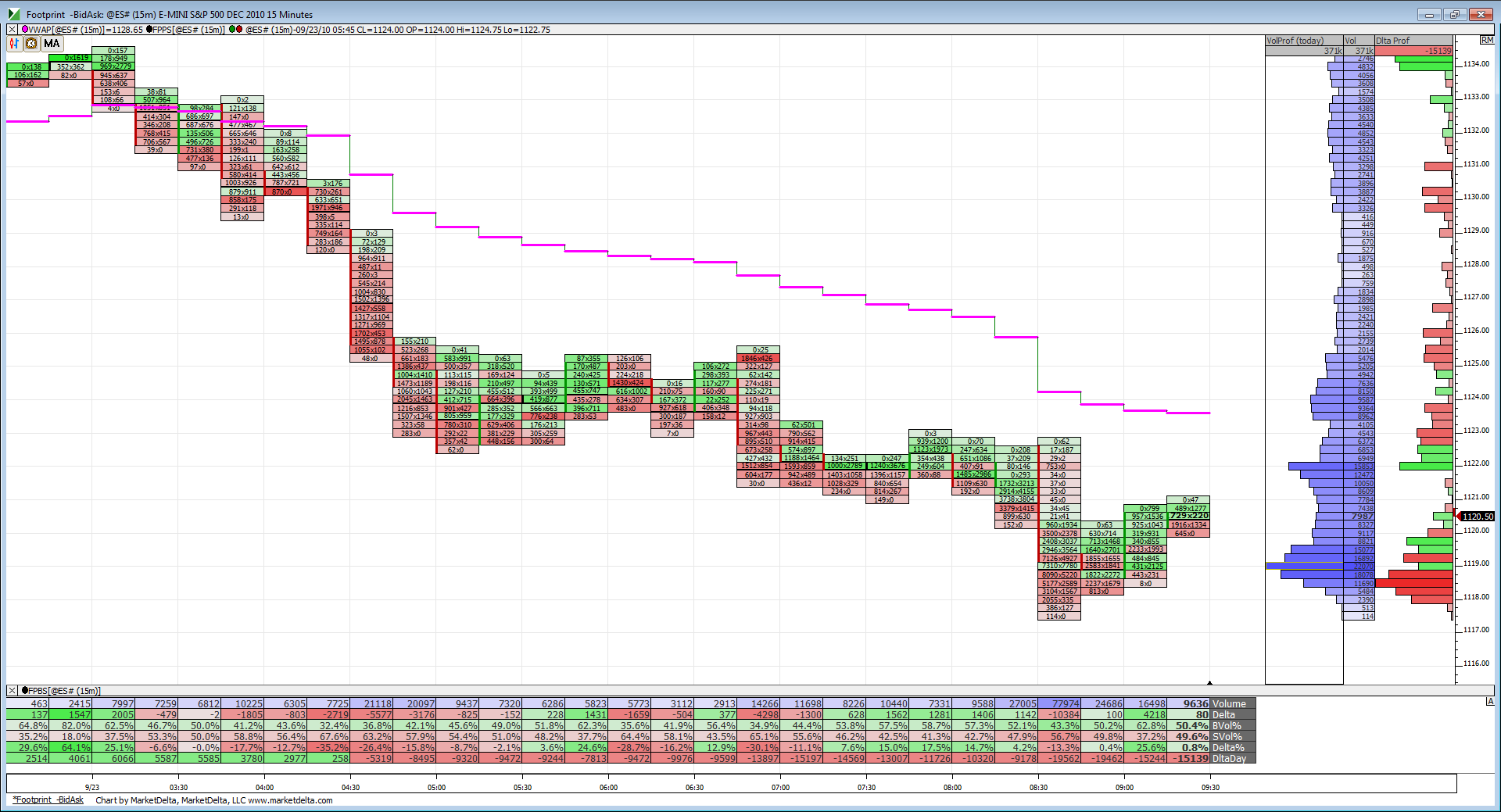 Interesting that the
O/N
low coincides with those two lows back on the 17th and 20th. Definitely an important support.
Originally posted by BruceM



ON low is also important today...currently at 17.50




RTH
prices
618 extension DOWN of Monday's range means price would have to print 1109.50 in order to activate expectation for print (full extension) of 1102.25.
If 1109.50 prints, possibility of 1102.25 print runs all the way to close on MOnday (
RTH
only)
Back to
VWAP
. If prices can get above it YD's low should be a target. With the 10:00 news though it might find some difficulty doing that.
Click image for original size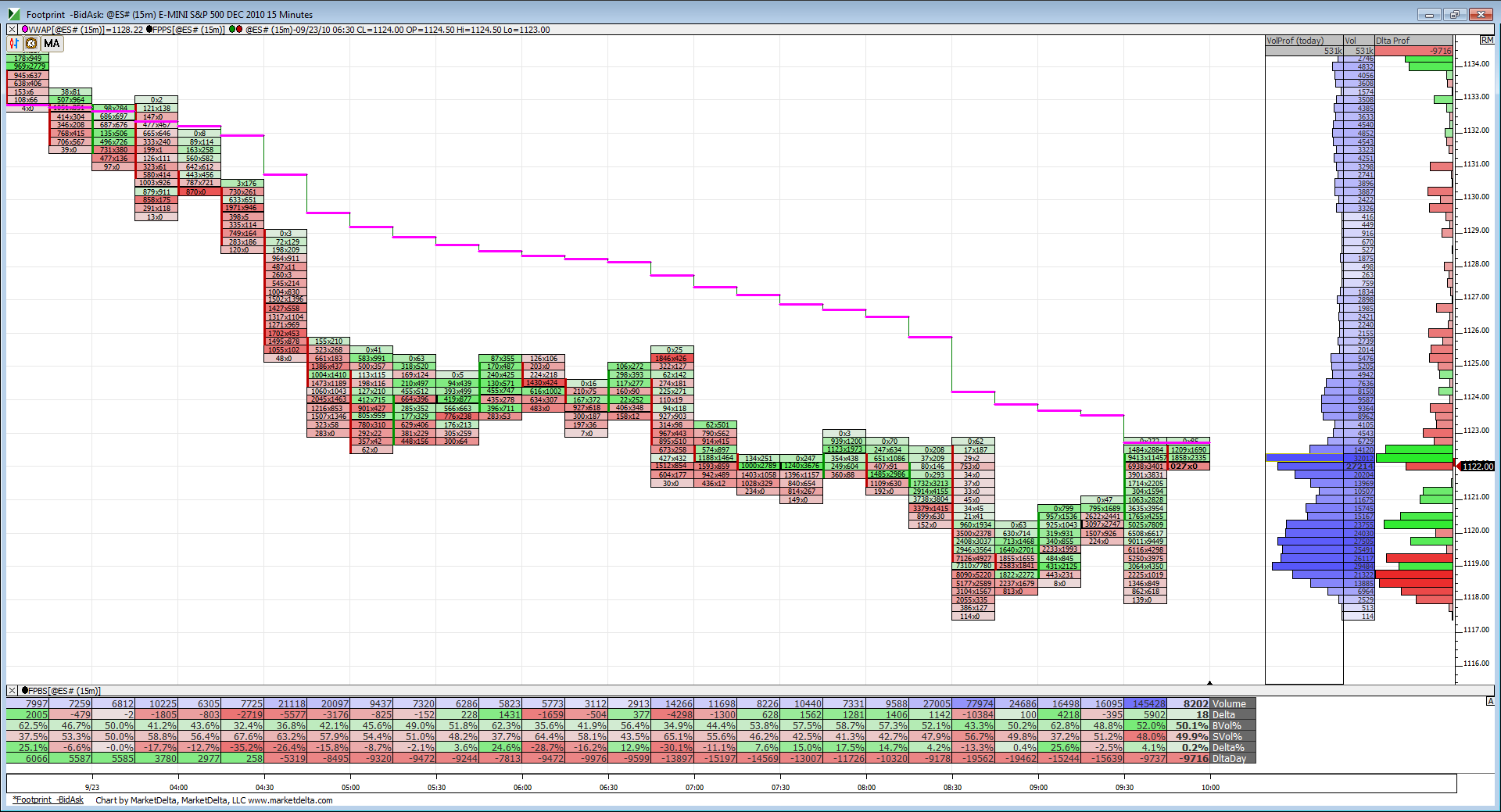 sold 25.50 for air fill...agressive trade due to open type...will it be open , test and drive higher...not adding////will take loss if 26.50 prints before air fill
Something odd since the first hour breakout is that
TRIN
has been trending higher which isn't what the bulls want to see.
Forming the
H&S
? Or can it hit that blue trendline for the downside?
To run higher would have to break all those lines and would become an obvious impulse. That's what I mean when I say that.
I'm thinking not breaking that 1117 level means this could have been a wave 2 decline. Not analyzing but it's just a fact by
EW
rules that it can't be a wave 2 if it breaks that.
1126 is your 50% retrace for that
O/N
wave down.
Still watching the same things mentioned yesterday. Stocks are strong so far today. Banks and
MSFT
, not so much.
Click image for original size