ES Short Term Trading 9-24-10
ES Short Term Trading 9-24-10
Already broke yesterdays high and my downtrend line quickly.. Things like this can happen when you don't break 1117.
Thick black line at 1124.75 is the former high previously known as 1129 on the old contract.I think we all know the other levels. 1100 or 1160?
Click image for original size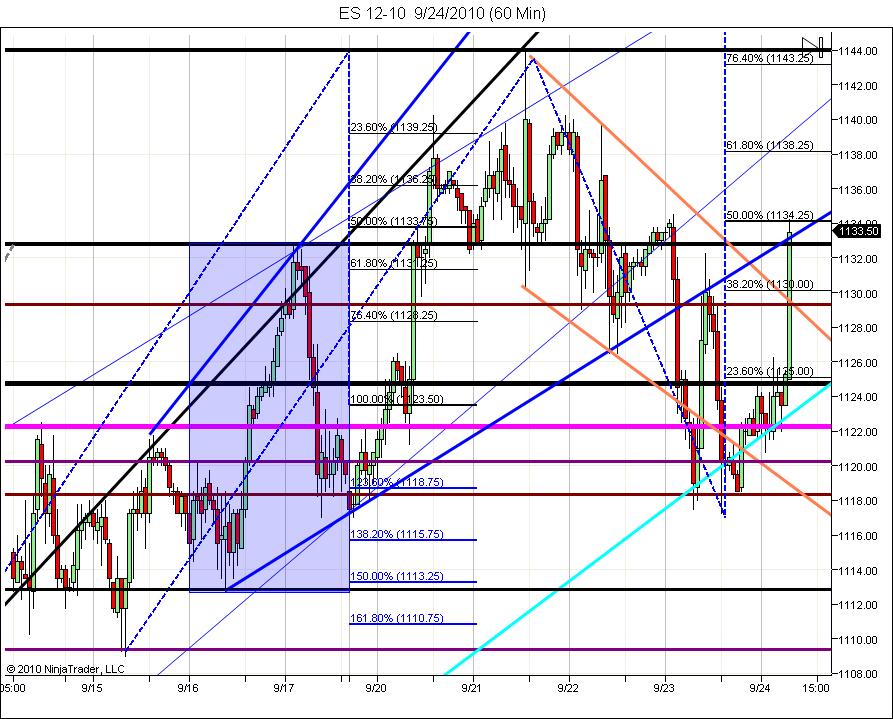 Sorry BruceM, I'm not here to 'call the ball' for you or anyone else.

Everyone should trade their own eyes and rules. I just try to narrow things down a bit with the non-standard pivot and r/s.

We've both seen price plow through vaunted 'volume' levels time and again. To say otherwise would be less than honest.

To my eyes, 'Volume' lies in the past, and has little effect on the futures. ;P
Here's my other hourly chart.
I squeezed it down to eliminate a lot of lines for ya. :)
Click image for original size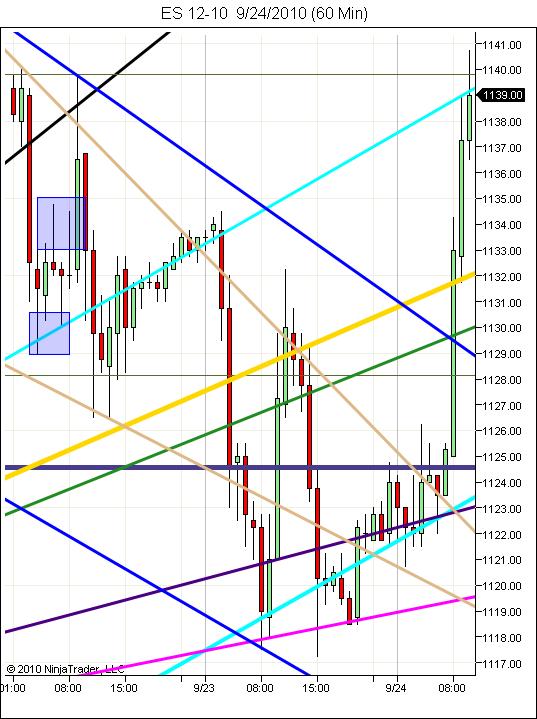 Watch the hourly candles. All green so far without a rest. A reversal would take out the low of the previous candle and hold. A red candle that doesn't is just a rest if new high breaks.
Having trouble finding a top so far.
Until this ledge around -300 in
ticks
is taken out we aren't going to see much downside action.
Click image for original size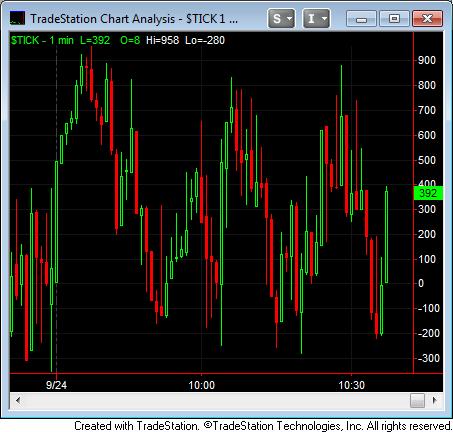 Agreed. It looks so nice and pretty sitting there all by itself.
Originally posted by PAUL9

Think price has to test weekly H, 1144.00

Cash hasn't broken the 1148 yet either.
Stocks extremely positive. No great weakness and it could run higher into the close. End of quarter coming.
Banks,BKX,
MSFT
back up but lagging. Think how high this could go if they caught a run.
Still,we have a lower high here.
Last of the Gann dates for new high,21st-24th, and so far correct and true even if they reverse. 1144 on the 21st.
Originally posted by redsixspeed

Friday close was above the 1140 which is the top of the zone it also closed above 1141 a key # for me...this was a weekly close as well so I am still looking for more up...gotta have a plan..

====================================================================
We made it to zone 1163.25/1167.50..this area is hit 80% 0f
the time...the next zone above is 1176.00/1180.00 and is hit
90% of the time....I view these as giant magnets...we seem
to have stalled at these areas...some say a reversal is near.
Its one thing to see a cluster of #s in an area...but if I know
how often the area is hit I have a better idea of market direction