Es short term trading 9-28-10
Es short term trading 9-28-10
Market will try to decide today if yesterdays low range was nothing more than a consolidation and acceptance of prices before the move higher.
Key zone is 40 - 41.50 to resolve. On downside is 32-33 as that is current
O/N
low and the open prices from Fridays trade.
Further upside is 47.75 - 50 as we had volume in Sunday
O/N session
, a key
Rat
and an
O/N
high sunday night.
Let see where we open in relation to YD
RTH
trade
Been spending time lately following
TICK
. You can see the trend lines on the chart showing the positive bias for this recent move through the hour highs. Trend line needs to be broken before anything serious on the downside will happen.
Click image for original size
For added perspective here is a 1 min fib projection up off todays low. 1142.50...
Click image for original size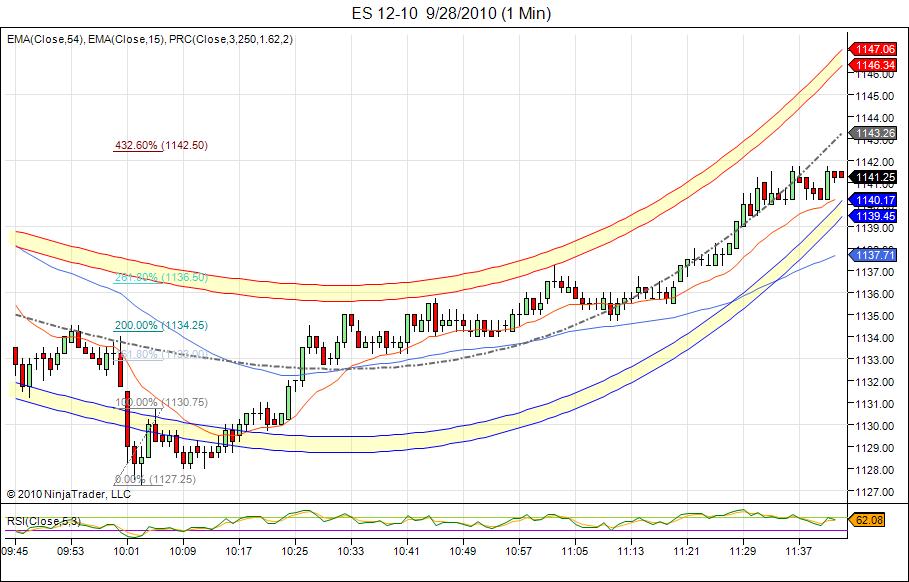 Here is a longer view of
TICK
. Notice the shelf supporting this push up off the morning lows.
Click image for original size

So here is a great example of what was once support is now resistance.
Click image for original size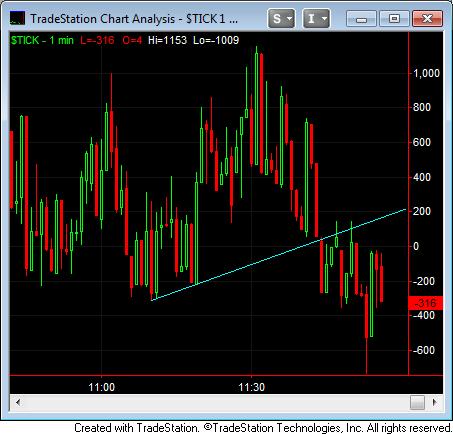 Originally posted by BruceM

on 38 short....

Great calls this am. You and DavidS nailed.
It's possible that it is working on a #2 down. as per 10 minutes chart. Will be void if it moves above 41.75, now trading at 39.50.
If a 5 wave down then the possible objective for me will be 1120, possibly a challenge of the 1117 low.
again, above 1141.75 voids the above.
Semis strong, a shocker so far with recovery, not capitulation.
Transports doing better with the
LUV
deal. Treasuries need to decline.
Watch semis. all strong.
INTC
broke and holding 19.31.
Banks weak. Don't want to see BKX below 45.70 area and has left some tails there. Hanging out at 46 pivot area. Banks just have to be stable, any lift in them would ramp the whole thing imo(1150+). I can never find that plus sign. lol