es short term 10-5-10
biggest thing to watch is if volume comes in above YD
RTH
high trspping shorts...otherwise they will drift it back to the 41.50 magnet.....
above is 46.75 and that old micro
gap
at 49.75...we are still
connsolidating...I'd be surprised if 41.50 doesn't print in
RTH
today
Report at 10 am...good volume at 39 area so the 39 - 41.50 will be key support and
O/N
air pocket
there
congestion area with excursions outside equal to the size of the box(approx. 9 pts)
1140 50% level and a decent pivot.
now that it's becoming obvious, needs to break one way or the other
Click image for original size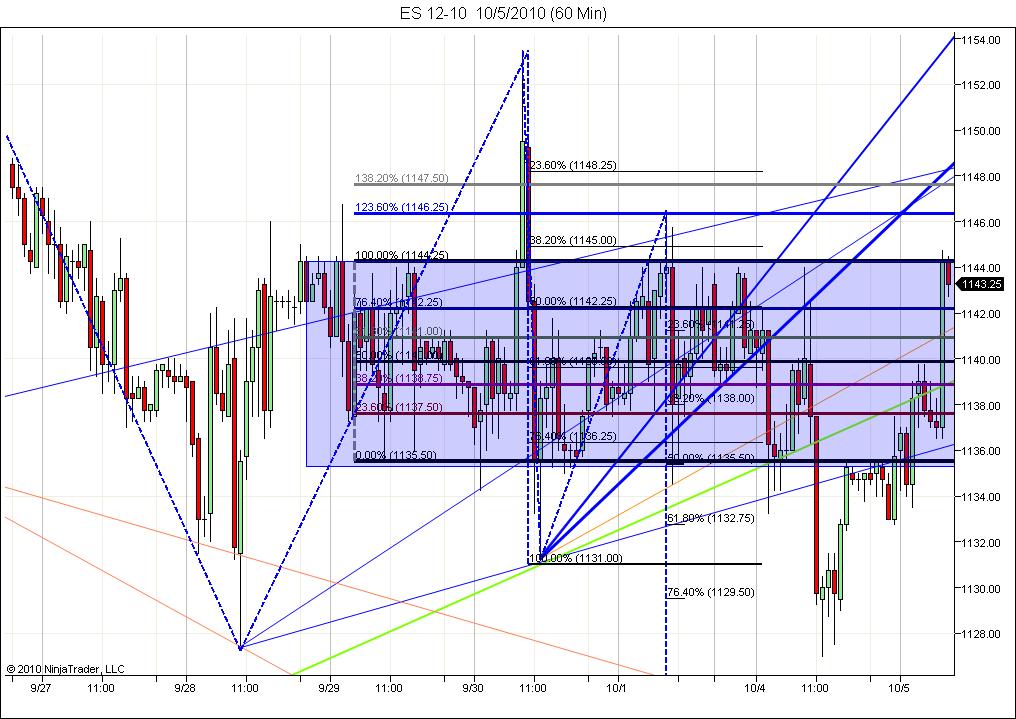 seems a bit early for all this buying and
YM
dragging.....I prefer shorts below 46.50 or above 1150,,,,hour range traders need to show us their hand now
little
divergence
up here...lets see if it can start something down
plus 8-10 becomes real important to us faders today...if u do your math you'll see why...a chart would help too
Nice calls and follow Bruce!
I'm not in at the moment. Will go short if the
ES
fails to hit the 1153.50. In my opinion the
ES
will resume the down trend for many days. So the 1153.50 is my key resistance. Will see, the time is near..
we need to start thinking about the concept of "testing a previous bracket low" as we are trending up....double top isn't the best for that but up here is a good zone
a classic pattern when they start consolidating...one market will make the high but not the other....
YM
made the new high while
ES
still working double top...the test at 11:30 low bar will be important if it comes down
if Lorns
Tick
trendline from YD afternoon through today could break then this trade may actually go somewhere!!
previous high,usually 100% retrace, not a rule, just an observation
1148.25 first fib below 49.75 and 50.25
new 10 and 20 day highs in
S&P
and advancers over decliners somewhere close to 6 to 1.....huge closing
$tick
...doesn't seem that there can be much power left for a big move tomorrow UP...
keys for me are 56.50, 51.50 and 46.50....a run above highs will try for the 61 - 63 area but not expecting that...hopefully just a slow drift down..