ES 4-4-2011
Getting the week started off here is a look at last weeks
RTH
profile.
Obvious zone on this chart is the
gap
in the middle with virtually zero volume.
Click image for original size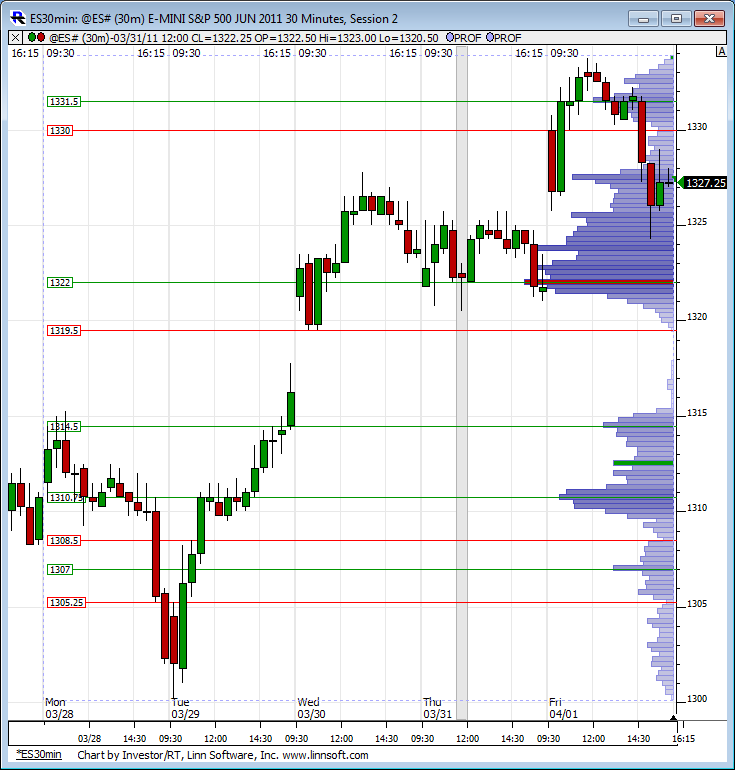 If they decide to break it out today then the R2 comes in up at 1337 along with kools number and the contract high...but I'm still looking at range trade and tests of 1328.75......the 1331.75 is at current
O/N
high and hopefully us shorts will get paid out without too much heat.
Does anyone have today's Value Areas? Thanks in advance.
Mr Big Wig covered at 1331.50-1331.75
obviously the 31.75 is still an attractor!! plan is still the 28.75 number but have to take some off due to
add
on in
RTH
holding all but two now that target is hit...this a tough area coming up as we have that 28.75 and fridays close all in the same basic area and we are not trending.......
so expecting trends is not wise....so I only try for longer moves with runners......no reason we can't just chop a bit between the 28.75 number and the 31.75....damn these ranges are tight!!
Only real reason I'm trying to hold these two is that 95% of the time according to Dr B WON'T be an
inside day
....so if that is true then we go above 33.50 or below 24.50..
so obviously I want the 24.50 number!! nuff said here
Good morning!...interesting note:From the closing low on 3/16 to to the close on 4/1, AFTER the 9:30 EST open...the S&P futures have tacked on a whopping 4 points...meaning 73 of the 77 points gained have been made in the overnight session....too bad i work nites!...went long one at 1327.50 exited 1329.25 so far.... heres the reason...
Click image for original size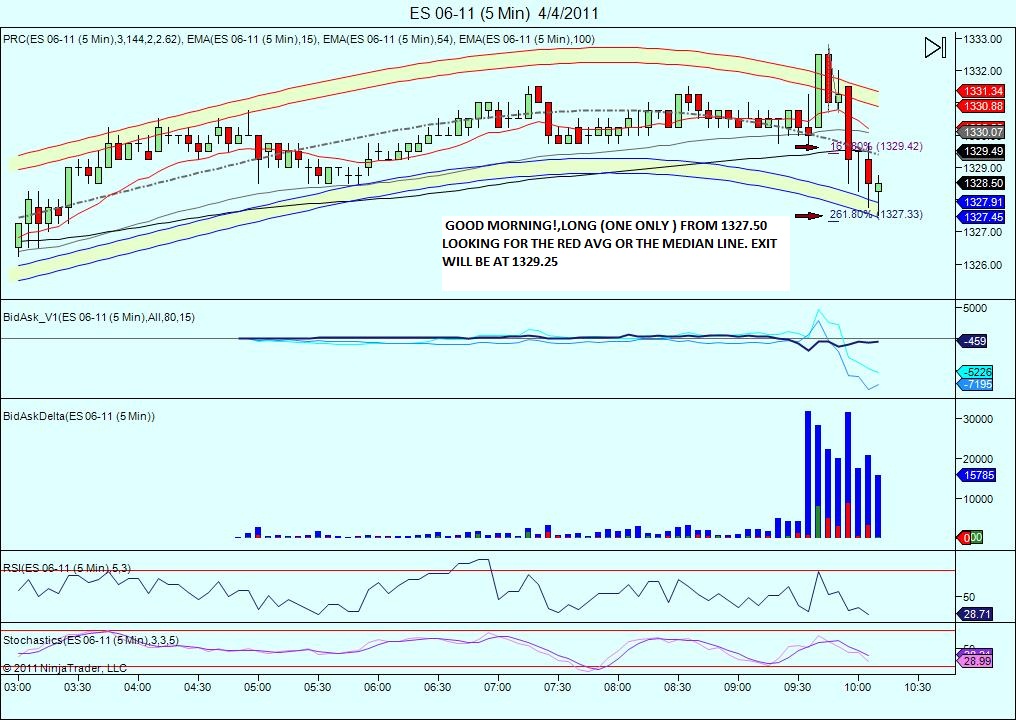 Glad ya nabbed
SOHU
... unfolded well. Considering the market was range bound, most of the stock picks held up well with many also reflecting the
ES
price activity ... but they performed pretty well overall ... with 1 or 2 semi-lemons. Thanks for the feedback; it's nice to hear back that someone's profited from the picks. Good stuff!