ES 4-4-2011
Getting the week started off here is a look at last weeks
RTH
profile.
Obvious zone on this chart is the
gap
in the middle with virtually zero volume.
Click image for original size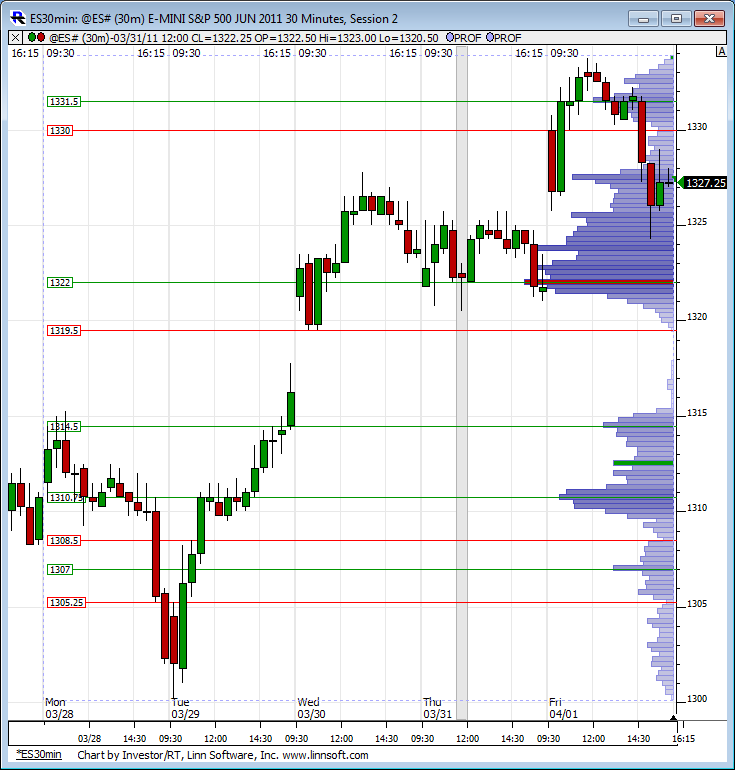 Here is a different look at the
O/N
value test. Prices still in it, will be interesting to watch what happens if we get a 30-min close out of this area.
Click image for original size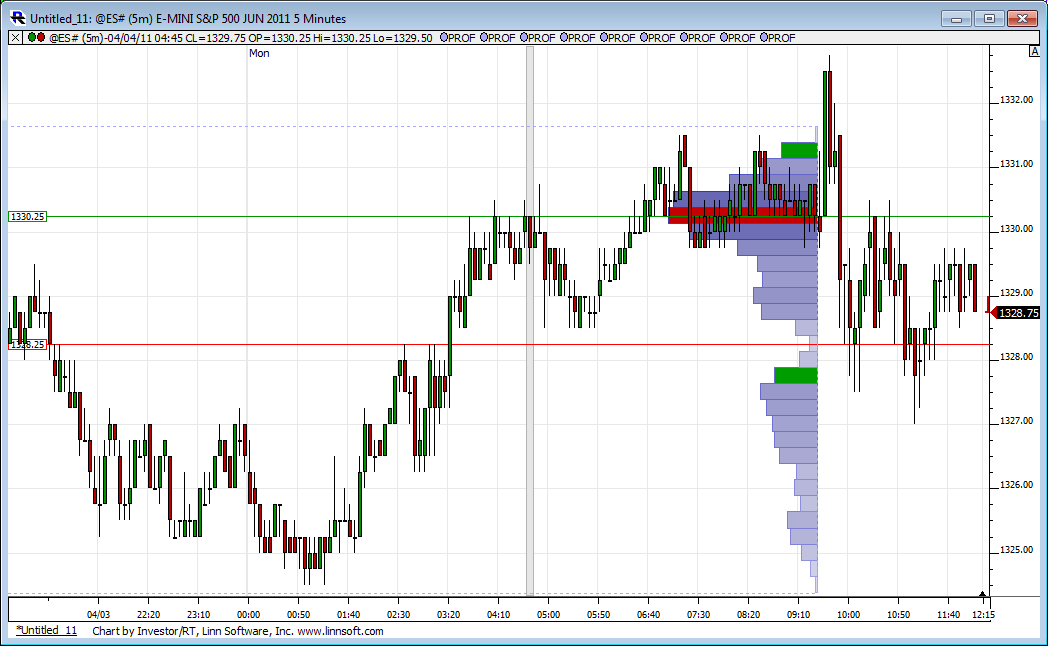 revising last target to 30 even as that is OR low !
Hope you get it ,Bruce! i currently have a sell order at 1330.50...boring day ,so far!
this campaign is done at 29.25.....just too narrow ...My thinking was that the Opening range volume is the highest volume bar on the day....bigger than the 27 volume below....

so in theory we should go back to test the OR again...it's just too slow for me here though
It certainly seems a little odd to me that we never tested Friday's and last ights low around 1324.25-50
I have cancelled my sell at 1330.50. The avg's on the 5 min chart are around 1329.25 and close to giving a negative trend signal,so bulls will want her to break up soon!
Still more selling than buying even on this little push up! btw, no fill on my 1328.50 sell! ugh!
Glad ya nabbed
SOHU
... unfolded well. Considering the market was range bound, most of the stock picks held up well with many also reflecting the
ES
price activity ... but they performed pretty well overall ... with 1 or 2 semi-lemons. Thanks for the feedback; it's nice to hear back that someone's profited from the picks. Good stuff!