ES SRs and Fibs for 11/21/11
ES SRs and Fibs for 11/21/11
Below is the
ES
60 minutes chart with s/rs and fibs. set-up for tonight and tomorrow's sessions.
IMO
, if the
ES
moves below 1204.50, we will see a test of 1179.75 in the next few days or sooner,
Will see, and as always, the market has the last word and in due time will show us the real deal in dollars and cents.-.
Right now, next hours, next days, next weeks, next months and next years to come,
I
see for you
the same I see for my self:
Having the very best of luck, fun, awesome, and incredibly profitable trading experience!!
Click image for original size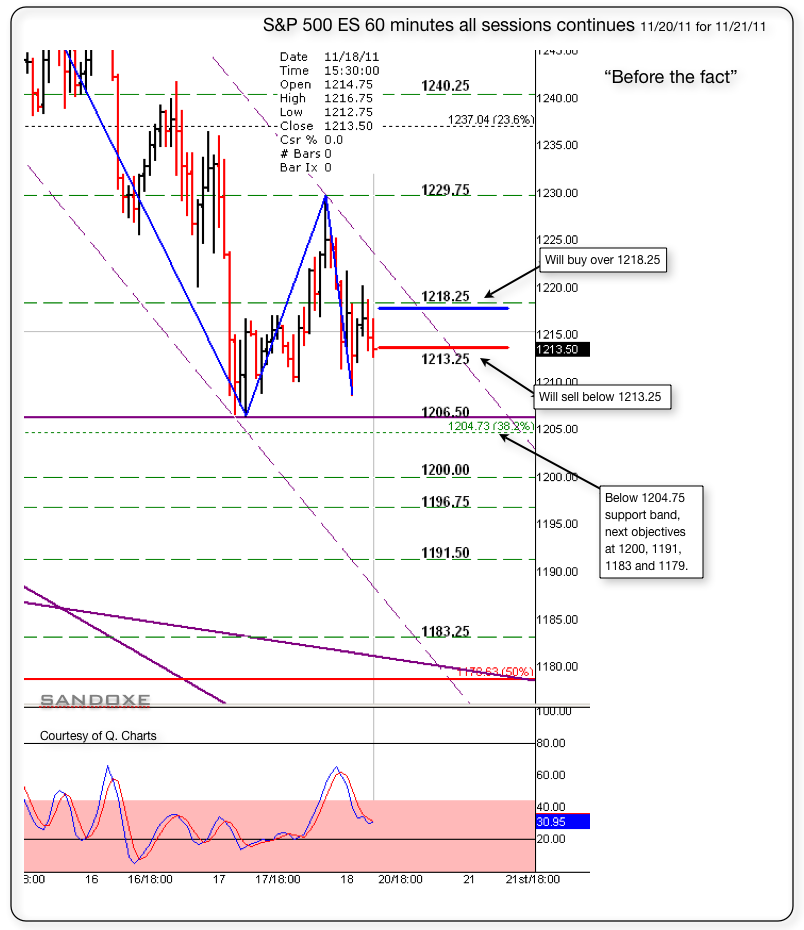 Originally posted by PAUL9

CLASSIFIED ads

Wanted: Falling Knife catcher.
Must have high tolerance for pain.

I never play for long-side bounces when price dips below S3 and then can't bounce immediately. I wait for 3 pushes.
Oh, and by BTW, how has price faired since I posted that?
To see my little joke voted down speaks volumes to me.
Adios, Folks. This is my last post ever.
Oh. Ok, small loses in "x" number of contracts and broker comish round turn times "x" amount of contrats, adds up too, lets see. hmmmm. I hope it goes up big to at list cover the expenses....
well, u r wrong again Sandoxe and u want to cause trouble...u just don't know me....some trades I give more breathing room ...like my current trade...
You obviously donot care why I trade at my areas or why I cover at area when I do have runners.....u are more concerned with trying to accuse me of not trading or some other crap.....
I've been here for years Sandoxe and will be here long after you are gone...You have ruined these threads and I know that was your intentions...congratulations...
You should care that you don't get many positive posts...the forum is giving you feedback but you aren't listening.
trying to get to 86.25...that was my key point and last failed entry point...and will be out in front of the
single prints
..
Originally posted by sandoxe

Well, you are going to post saying I got runners going bla, bla, Ok, I want to know. No spinning guy.

all session chart which shows that 85 area and then this 81 - 82 area..I'm working from..
Click image for original size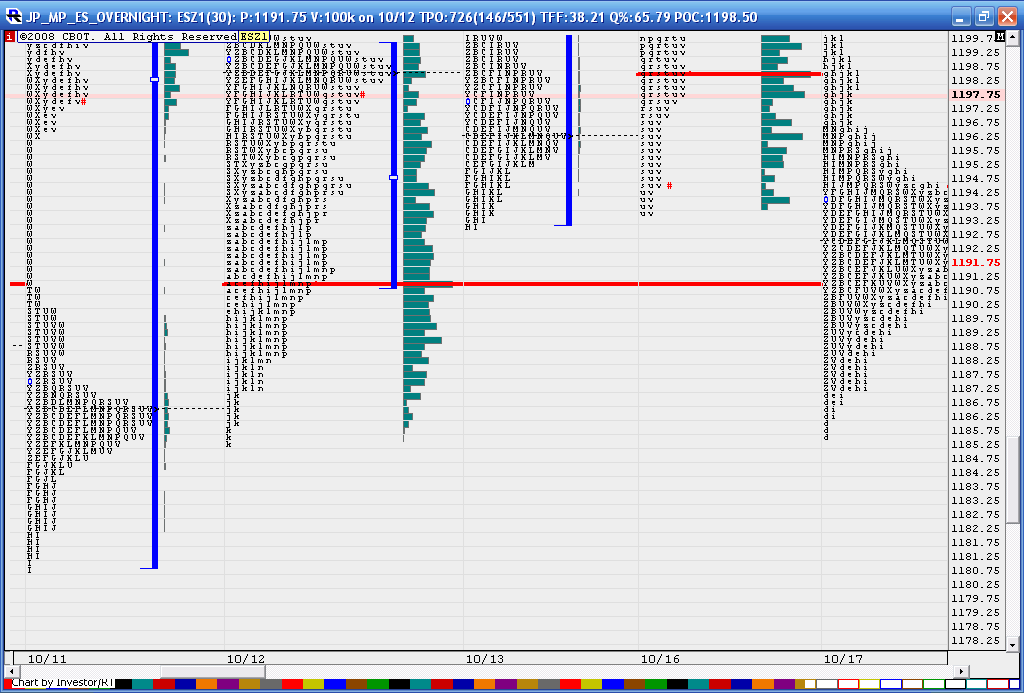 Paul9. Is the same guy voting your post down, using different names. I think is a
MP
vendor, or wanna be.
Hey BM, your stuff is good! Why R U so upset? Just keep going guy.
a shame that one bad apple has to ruin it for everyone...jealousy comes out in many ways...flat at 86 print.....no runners Sandoxe...but at least I'm not trading paper..

hopefully some of the reasons came through......the worst part of posting on forums is that real asses benefit from your posts that are intended for the good people of the earth...
Bruce would you buy a new low?

I know Paul and he wouldn't do that ...he'd have the balls to call me at the number he has for me and give me hell....what are friends for ?
You are out of your league Sandoxe....u gotta know your audience and know who is connected....gonna go play with my 3 year old now....
I knew it was a mistake posting to the fib thread...ha!!!
Originally posted by sandoxe

Paul9. Is the same guy voting your post down, using different names. I think is a MP vendor, or wanna be.

yes I would but it would be with smaller contracts as the "first test is the best test" theory is in affect....I think the low is in but I don't make money off projections and am not trading anymore today. One of the perks of trading is spending time with the kids when they are young
hopefully you have seen the inability to get that second set of
single prints
in....
Originally posted by vasuki

Bruce would you buy a new low?


Originally posted by BruceM

I just locked Sandoxe for trying to antagonize me instead of commenting on the educational posts we provide here...I knew he would fail to post real trades as they happen when I asked for them weeks ago. This is the way of the paper trader.

I feel he owes me, but more importantly the forum an apology. His intensions to me are clear. Perhaps eventually we can get back to the quality posts we come to expect on the forum.

DT can work it out with Sandoxe from here to regain access.

I fully support Bruce's actions.