ES Tuesday 12-13-11
Here's what I've got for my
ES
MAP of
PASR
ZONES using a 30min chart of 20 days of data coming into Tuesday's trading. The Red lines are potential significant levels with Magenta lines as semi-significant. The White dashed lines are the Weekly Pivots. The Green line is an unclosed
gap
level. The Light Blue
Volume Profile
of the past "rolling" 20 days is displayed on the right vertical axis. The Gray background shows non-
RTH
price activity. Hope, as always, that this is helpful to some as a "MAP."
Click image for original size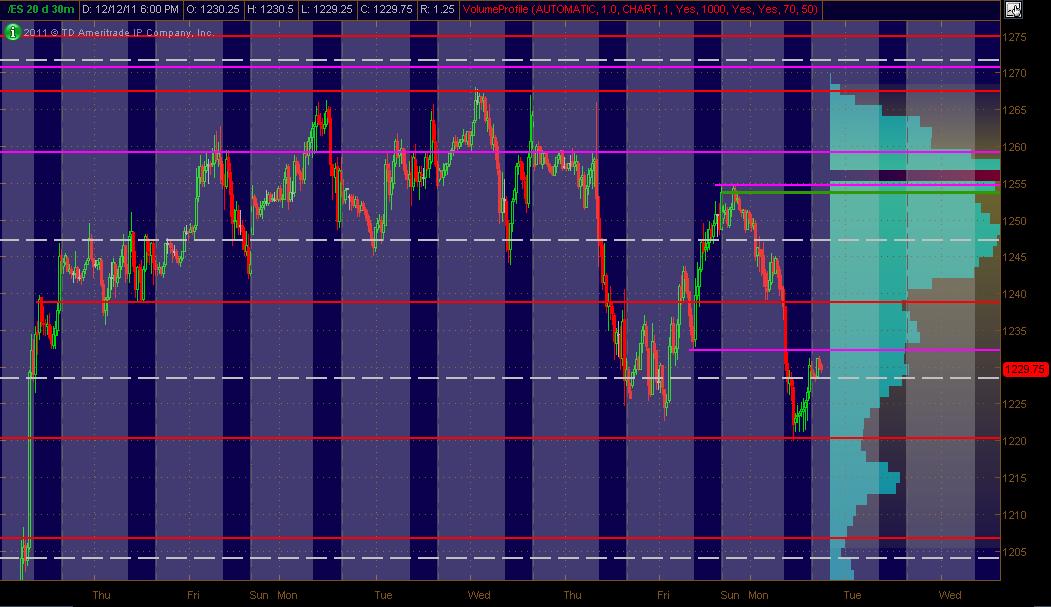 And here's the All Trading Hours Daily (continuous contract) for the
ES
. We've had some WR days with the 200sma and 50sma containing price as they're converging, fwiw ... with the Yellow down trend line still intact. Just a bigger view to combine visually with the 30min
PASR
chart for better analysis.
Click image for original size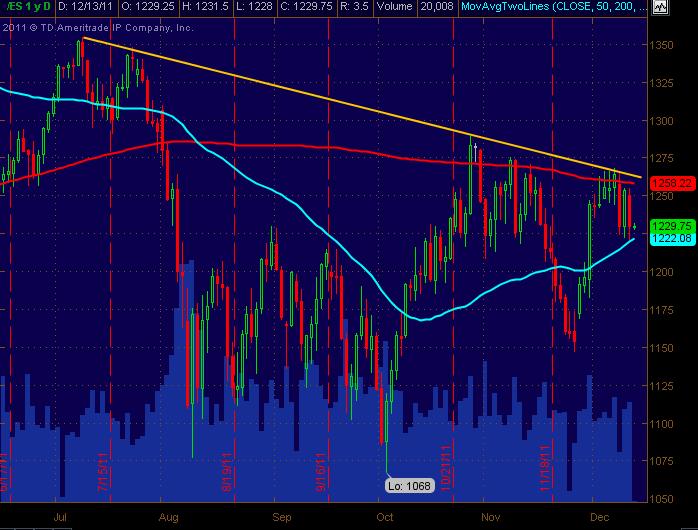 MM