ES 3-21-13
the number i got are:
1551
1556-58
1561
1543-45
1538
1530-32
my plan today is to buy the
rat
# 43.75. if that fails i will buy 38 area..sell will be in the 56-58 area..like most of these plans that i write out before the market opens never happens..so consider what you pay for this plan..lol..good luck everyone
WHat's going on? did the markets close or did the market throw an anchor line around price at duck's 43.75?

I'm done. Good luck to all
enjoy the day paul..thanks for posting..
anyone notice where today's low is compared to last weeks low...? One of a few reasons I had 43 and 41 on the radar today...look at the current
low volume
areas...they form on both sides of last weeks
RTH
low
here is a snapshot of my chart about 15 minutes after today's open
Click image for original size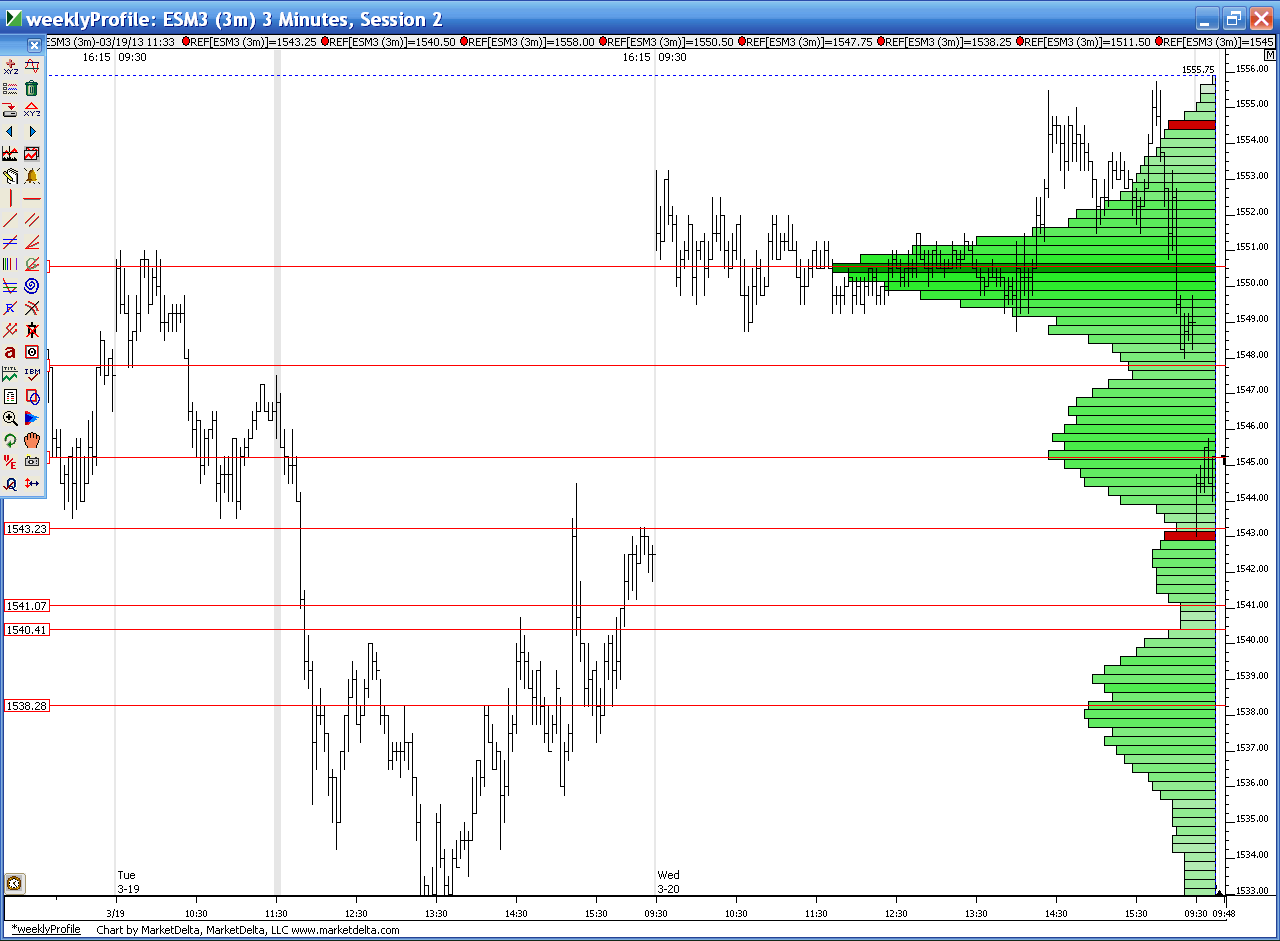 look where the On low is too..
watching 44.50 - 45 and thinking that it is reversing roles and will turn into support for the hour high run out! that is also the
Va high
of wednesday
50.50 is ultimate magnet...
gap
close will be in the way first...don't want to see price too far under the
IB
high and this
low volume
area at 47.50 ..ultimate stop on runners for me is now 46.25...
yesterdays close and
Va low
was /is 49.....best to stay away from initiating at this 46.25 area....becoming a magnet now
fascinating if you are watching this now how they are battling it out between yesterdays
VA low
and wednesdays
VA high
here is a snap shot..look at E period highs and the current G period lows...then look at the
VA
's from those days mentioned
Click image for original size