ES Tuesday 9-10-13
Gap
up
O/N
as of now 8:44 est has not yet reached the upper
gap
of 81.50 from 8/14. Levels I am watching from a
support/resistance
viewpoint.
Above the
gap
88.50 LVM
The upper
Gap
81.50
76.00 LVM
Lower
Gap
69.50
67.00 to 68.00 LVM and YD singles
61.00 LVM
The market spent a week in mid July in the 67.00 to 80.00 area, it may want to finish business here
resold 80.50 but plan is still to sell above
O/N
highs...everything is smaller due to good first campaign...still expecting 75.75 to print
fascinating how everyone is trying to see if the
gap
is going to hold and bring price up to the 84 area....hope not...my concern is that we are so close to
O/N
high and that is a 95 % probability of having a range run....I'd like to get that overwith or else just sell it off
all sells above On high need to use 79.75 as a target
I think we are now on target for the 75.50 ultimate target.......i will not sell if we make new highs above the current 82 high



so far they are doing what they should...now we just need the new lows


those current 79 lows are in trouble for longs..

I have 81 and 80.75 working short
covering this at 81.50.....
only sells for me will be to see the 84.50 print or we need to get back under 80.75...look at
gap
in data and double lows at 79 on 5 minute data...i can't see that staying in the market like that...should get cleaned up....
low volume
rise....just shaking players out
here is
gap
in data and double low point....at 79 and 79.25....they sure seem to be trying to accept the low of that
gap
day
Click image for original size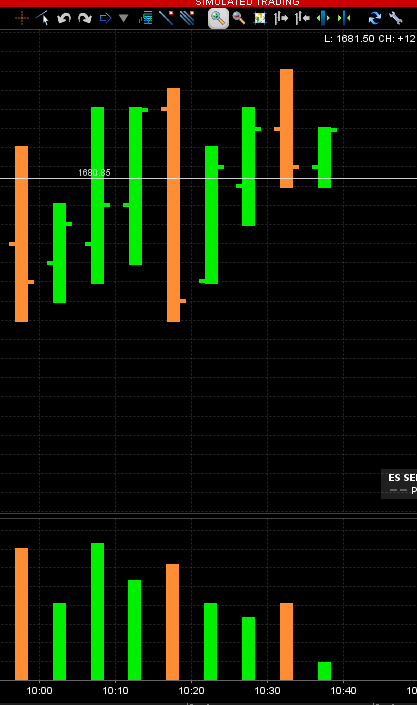 I agree Bruce, nothing of interest up here, all chop. Nothing for me unless below 76.Kudos though, you are a warrior.
how about some
single prints
off the
Ib
into our 84.50 area........or else lets see this
Ib
breakout fail
sure would like to see this current 30 minute bar close under the
O/N
high...that would put us back under
IB
and
O/N
high
yeah bkay this is a chop festival
how ugly I think this is...