ES Friday 2-7-14
very volatile post report this morning....we had no test of Overnight midpoint yesterday which usually has me thinking they will test that today in
rth
....
single print
area ( selling tail)from monday is most important so that 72.25 - 74 area is critical...then 79 - 80 above...........still 30 minutes to open so just watch the levels....big volume at Mondays highs into that 79 - 80......above there is 84 - 85 to watch..
below is 64.75 - 66.25 as another magnet area...I don't like how yesterday afternoon trade looks in general..agressive traders will be trying to sell the 79 - 80 after 9 a.m..
here are some charts......
Click image for original size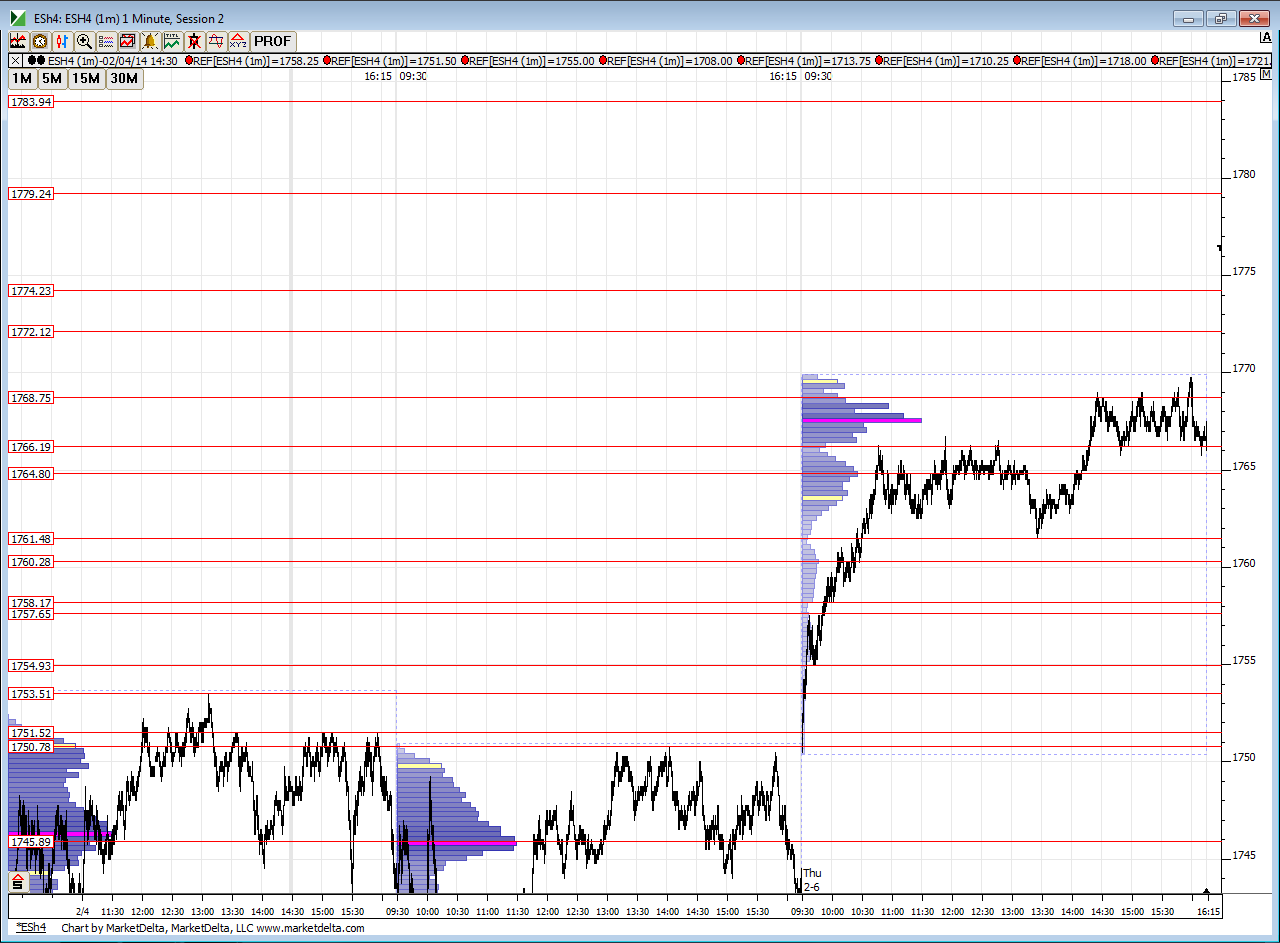 and part of the
MP
chart at upper prices
Click image for original size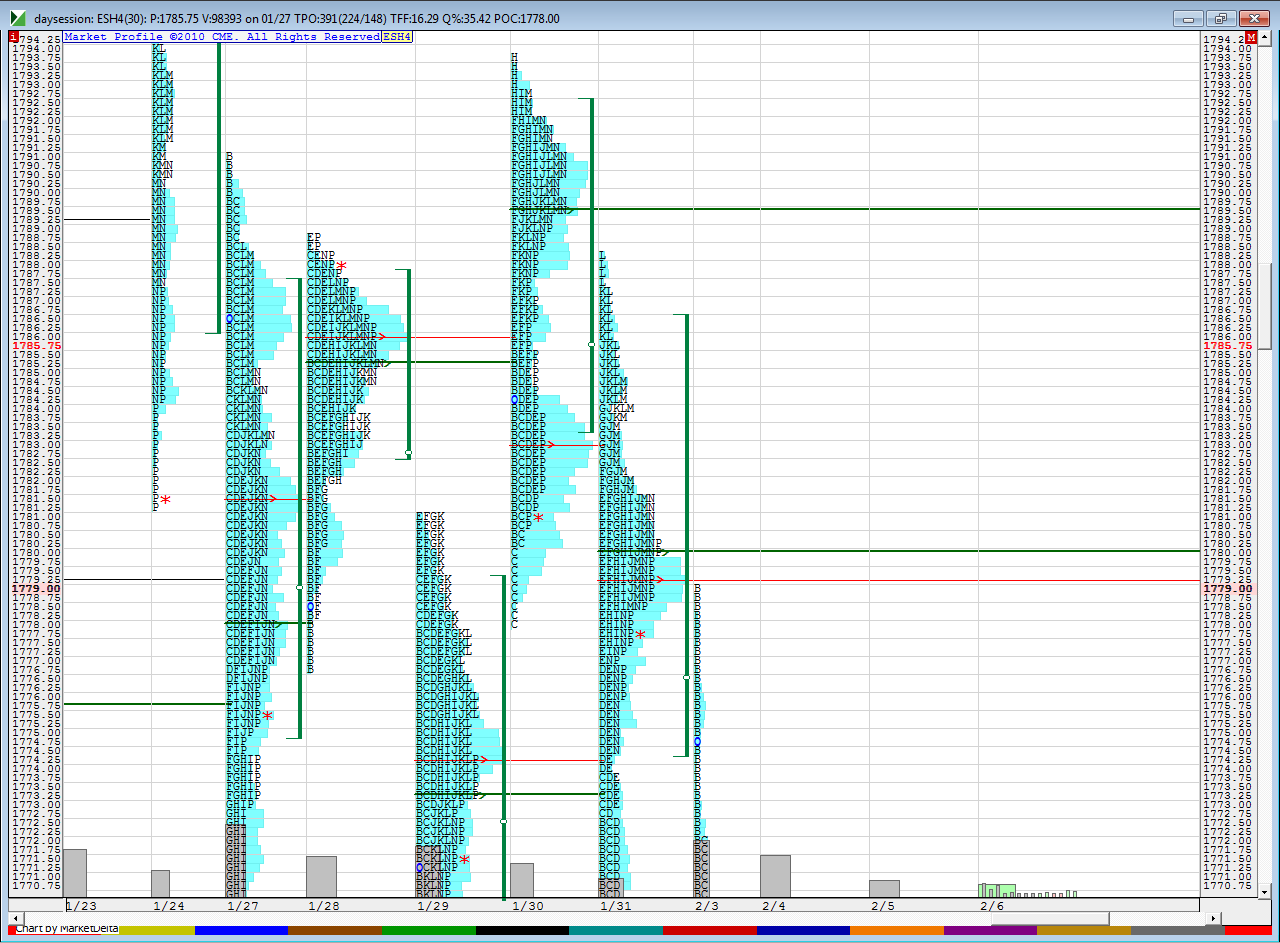 VPOC
is right inside our 72 - 74 area...so that confirms that somebody is watching in there....we just filled in the singles from the developing
O/N session
..so i wouldn't be too much of a pig if u took it
ultimate target would be 74.75 ..just ahead of key part of Mondays selling tail....
runners stopped..I will try this short side again...
on second try ...from 83.50 print...we have an
O/N
high nearby and that 84- 85 above target will be 81
2 out of 2 wins today in
RTH
...usually is like that after we get smacked on a open and trend the day before...a close up of how the lines did as posted from first chart above
Click image for original size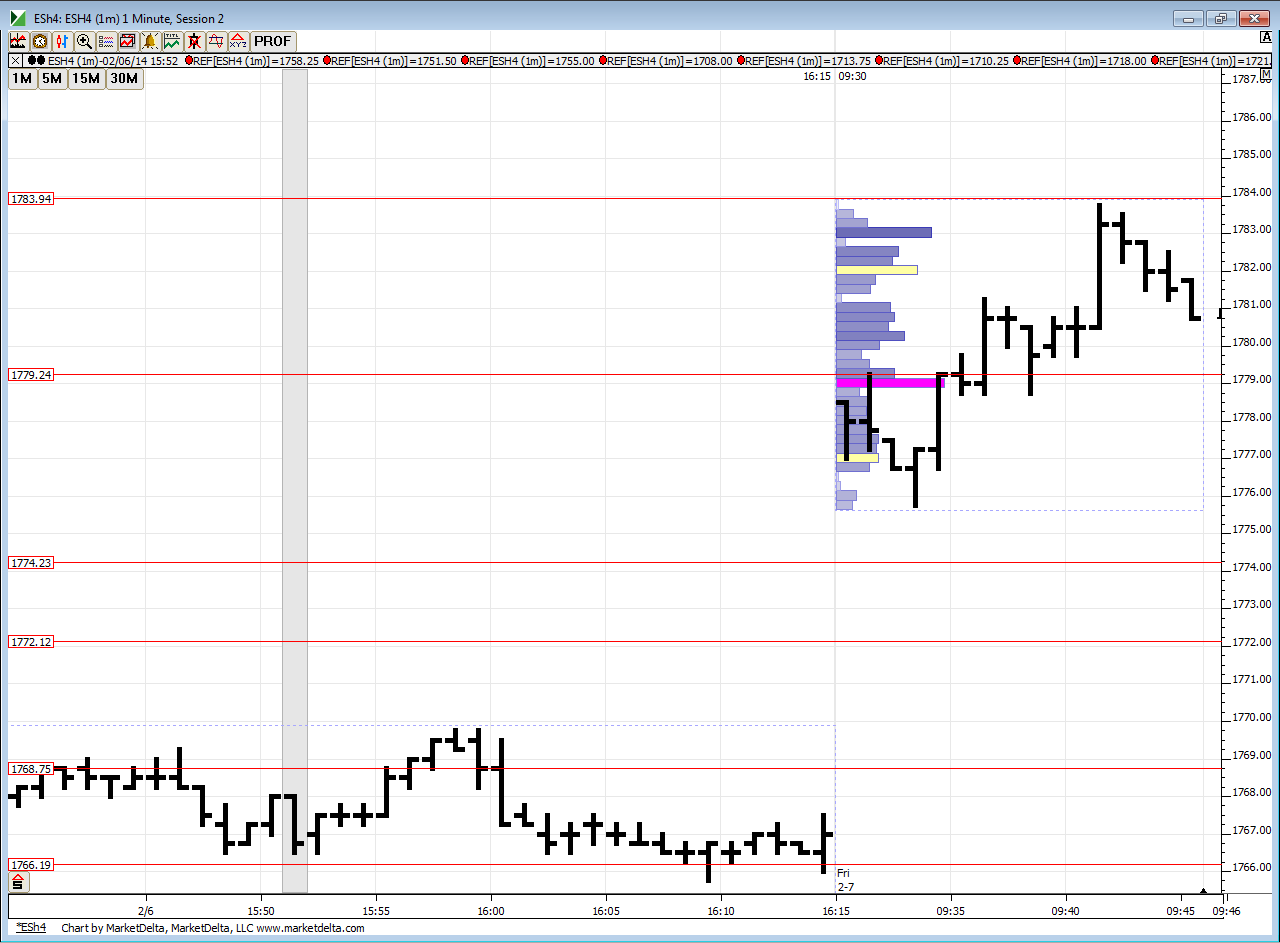 runners taking off at 79.25...will try to hold for that 74.75 next and further on very last one...wishful thinking .....probably be difficult as we have this volume node here and we may just chop...hope not
Got short at 83.25 based on the footprint. Large shorts came in at 83.00.RSI2 was above above 90. First time I have actually been able to use the footprint successfully. Hopefully its not a one off. I would attach a picture if I was better at this.


that's me done at 73.75...hope all have a great weekend