ES Friday 3-7-14
not much going on...using 84 - 85 ....ON high and 90 - 91..here is a quick video


Warning !!!!! for anyone trading now I donot think this is the high...my crystal ball tells me that 99 % of the time we will make new highs if not now then first thing in day session ..so expect market to get above 87.50 still...
all out at 75.50...no runners.....
Very very nicely played Bruce. Standing applause from the audience.
are they coming back to 81 now ...gheesh ??
my theory of us taking out 86 and the Onhigh is not out of the question still.......81 and 84 will help decide that up here...81 is more important...IMHO
selling 80.25 for 79 retest..trying some volume experiments and small
covering at 78.50...developing
vwap
is here and if they have a shot at the 86 and On high then
VWAP
needs to start holding declines and we gotta get beyond that evil 81
thanks APK....been doing lots of work on Volume lately as I always used my el-cheapo
IB
data....now I have some clean volume and really opens your eyes
Originally posted by apk781

Very very nicely played Bruce. Standing applause from the audience.

a quick look at what they are trying to do....note the test into our two day composite center at 71.50.....many will try to target back to the
IB
lows off this spot..and if they fail then they will be running it down to our 66.50 - 68 zone........
Click image for original size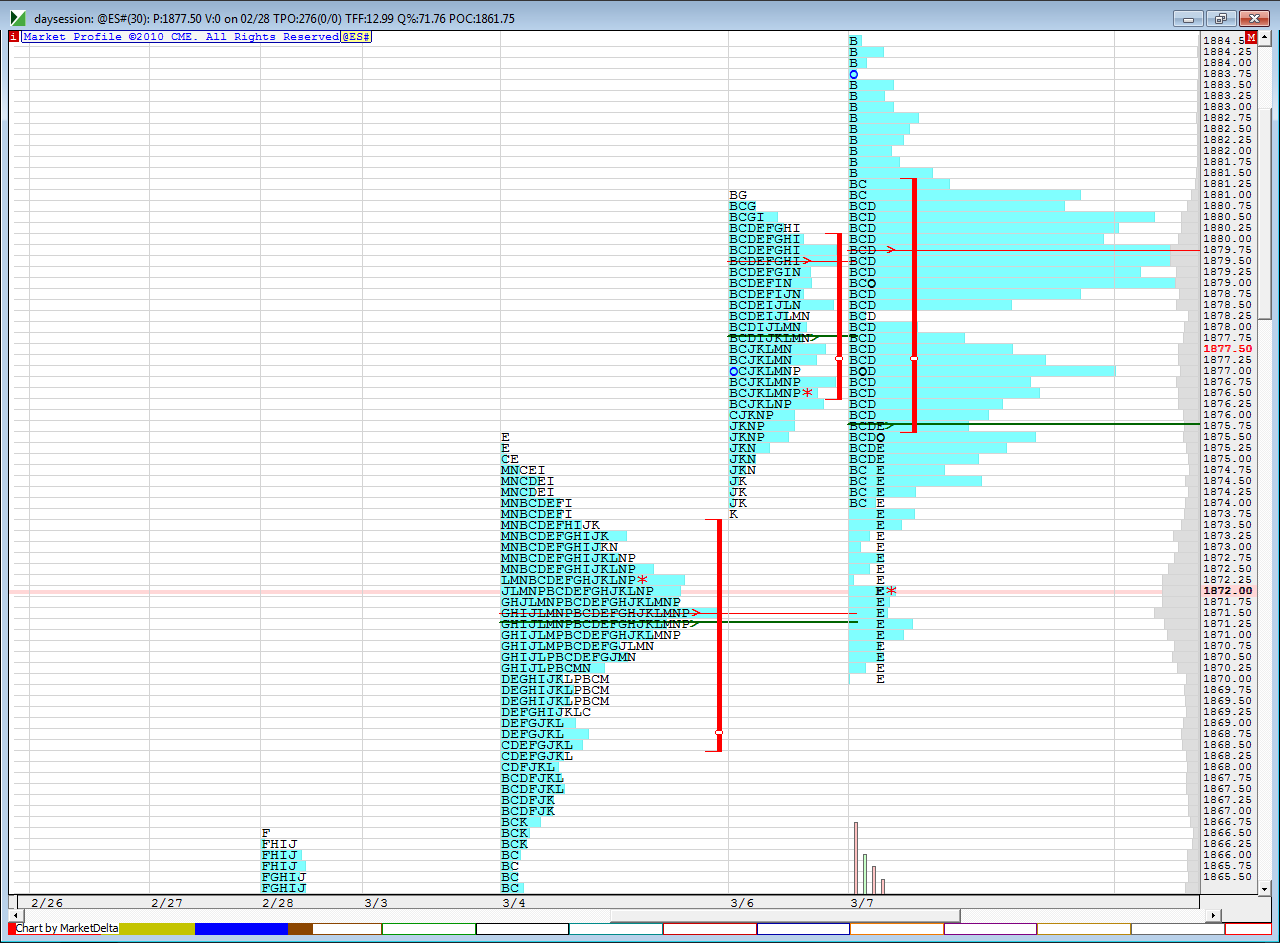 lots of people trying to sell at 69 but
Ticks
not making lows...may be a good short term long spot...outta my preferred time spot but may pick to see if we can get 71.50 retest
not the chart I trade from but here was where
CD
( center pane made new lows with price and we had that big
delta
bar) but
Ticks
couldn't make new lows....) these don't always work great but If you were going to try to pick a swing low or high then this is what you would like to see
Click image for original size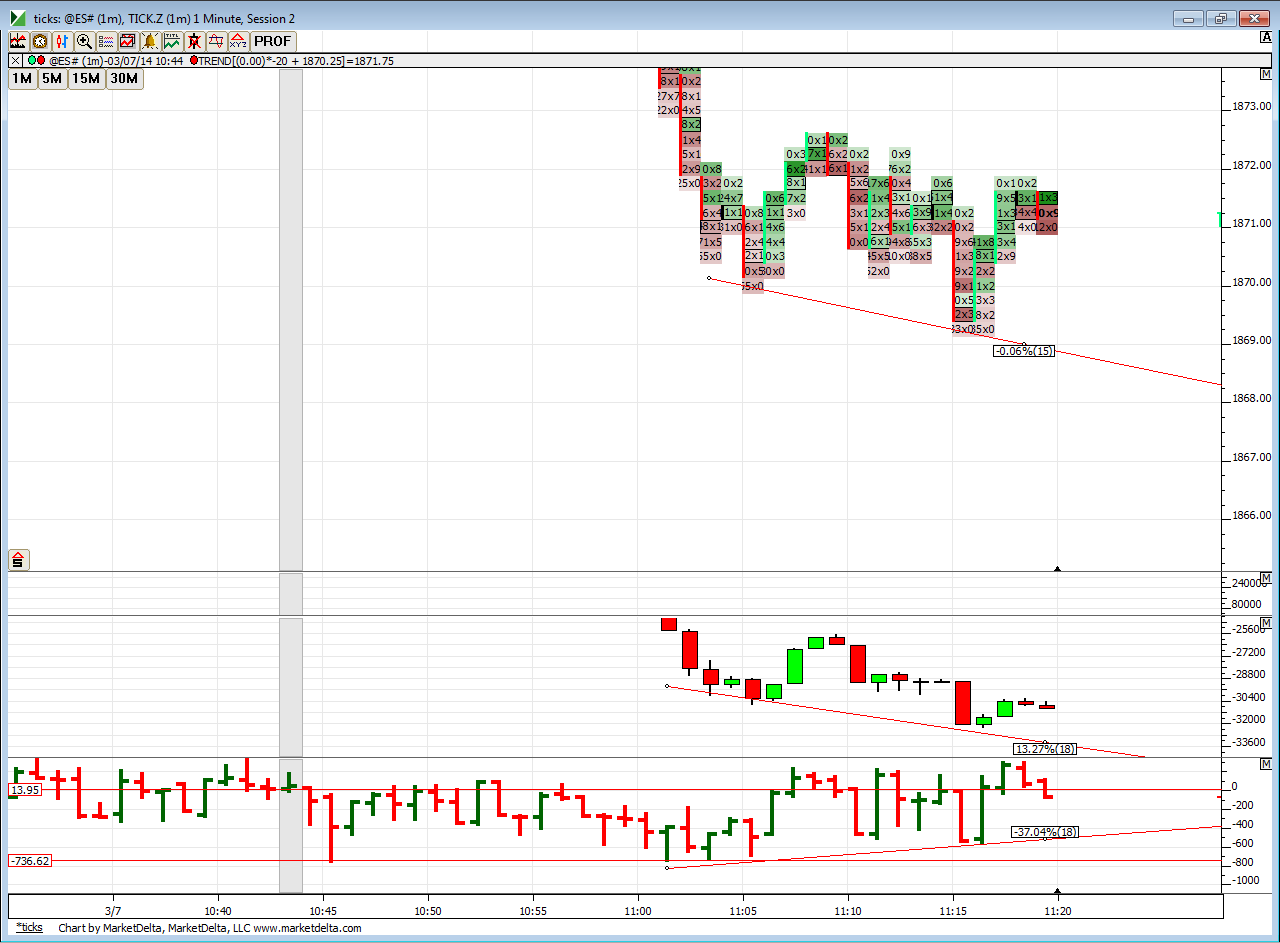 gap
in the data at 73....I think this pop up now into 74.75 - 75.50 is a fake out and would be the sell area..
vpoc
nearby....good luck..I've said too much already !!!