ES Thursday 12-18-14
gonna kick it off with trying to answer a few questions from Tuesday trades....
and here is "M" pattern from today...trade it at your own risk like all of this stuff
key numbers for Wednesday Overnight and Thursday....employment report at 8;30 EST
Click image for original size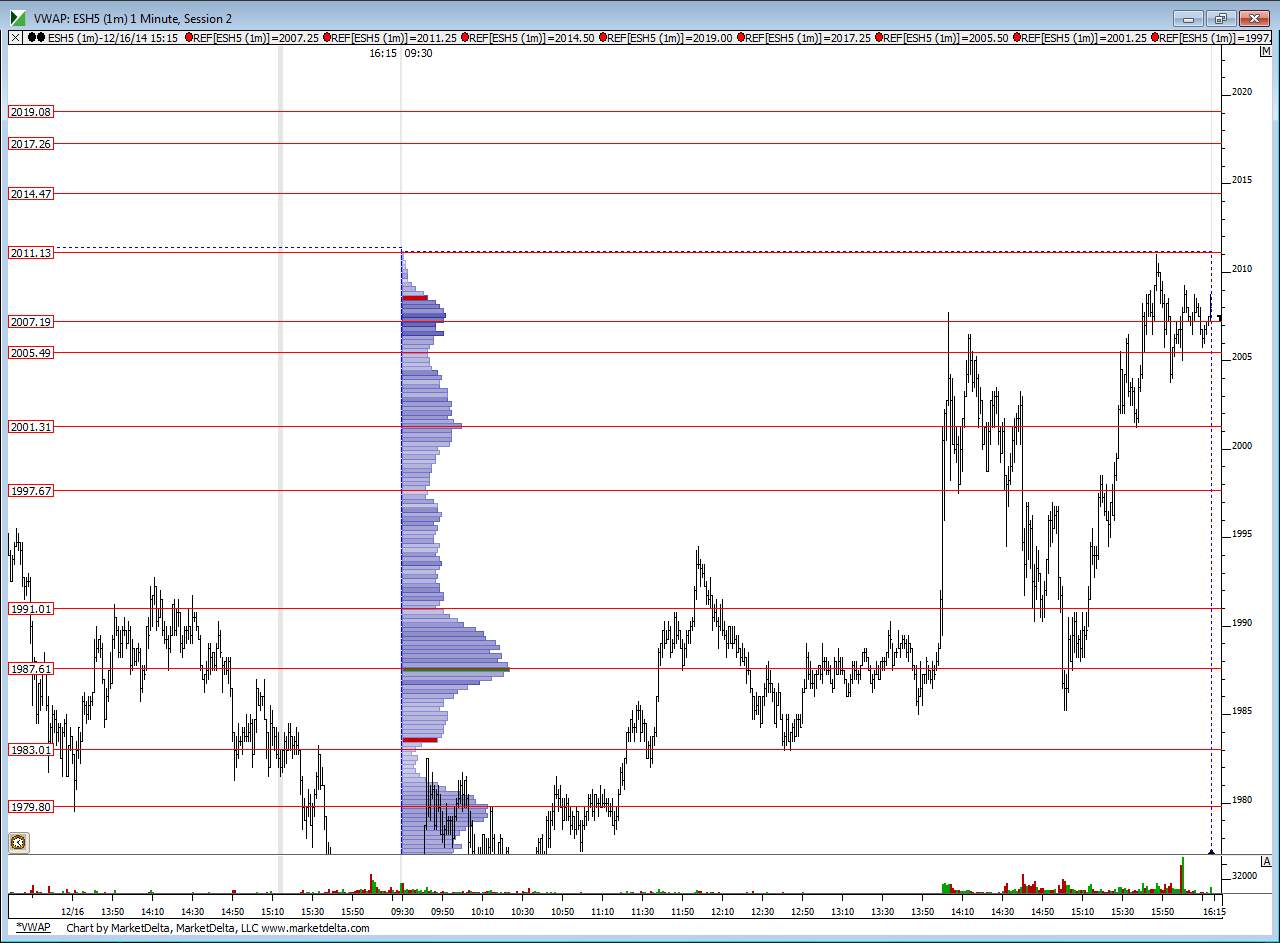 bad trade execution hurt me today and i also made an error in reading the market. i hit my
uncle point
so i am going to sit out the rest of the day to keep my emotions in check.
i agree Aladdin. i was considering whether to flip my short and use that as a target but like i said earlier, i am a little gun shy so i will sit out.
they are trying to leave singles at 30 minute high so 40 and 42.50 shorts need to keep that as a target and potential retest area....I wouldn't want 2 c 43.75...that will be my
uncle point
assuming I can find something to short
taking small sells at 40.25 on the way back down...will try small and use new highs as stops on these trades
It is wise not letting emotions cloud your judgement, NewKid.
coming out heavy at breakout point..if lucky I will get one contract to run down to buying tail edge at 35.75 ...another one of our lines today
it plainly sucks to lose money but i am still paying tuition for the trading college and I will be damned if I forget this lesson. they got me today but i will get them back soon enough
Like right now I'm sort of trading against Bruce...pretty scary, if I think about it.
no..I never trade at this time...never do after market trading but will sometimes take trades around 9 a.m EST...but even then it would be small
Originally posted by NewKid

Bruce, are you trading for those greenies?