ES Tuesday 1-27-15
flat at 25.even now...may try small again but I don't like that they can't seem to get anything going around this 26....23 is 2.0
SD
band today....and S2 is 28 !!,
any long trades off the 23 now will have to use 26 as a target but keep in mind they may want to push to the 2018...so I'm going smaller on longs
odds favor that 26 retest again....if only reports weren't here
buying 23 now....24.50 is only target...I was wrong about the 26 as
vpoc
...I have 30 minute as 24.50
runner taking 26 and holding only one now to try for 31 even....
this 26 has been a real pain in my ass today...the magnetic pull has worked well for the long trades back to it but so far the market doesn't want to let go of it in search of new value...higher or lower !!
c'mon..I think we have had enough tests of that weekly LTN...lets get the move up now....
here is a pic of how we are playing today against that LTN and HTN at 23 and 26 from last week
Click image for original size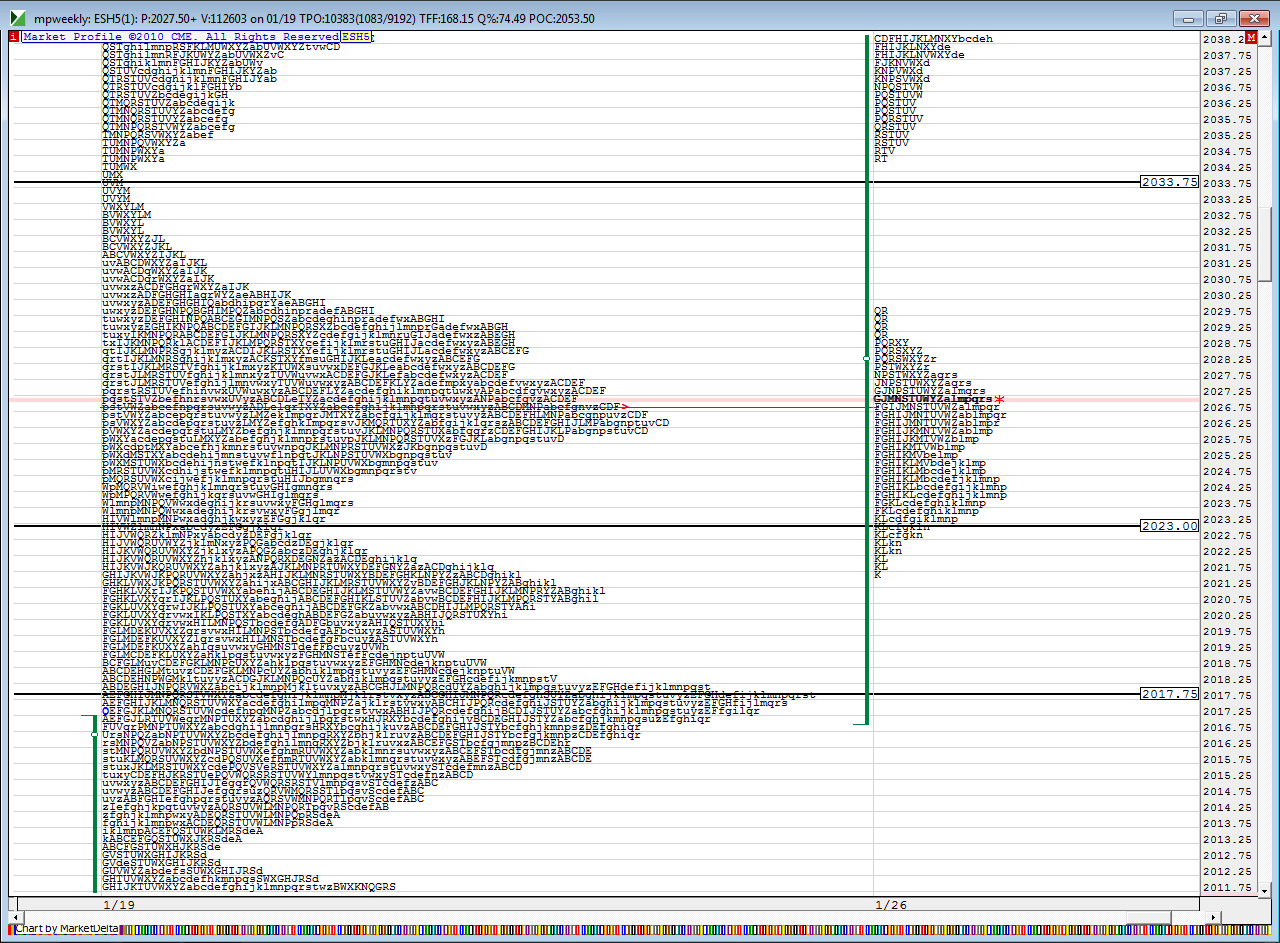 thanks Bruce. that is what i struggle with. taking the quick and small losses. need to get better at that