ES Wednesday 1-28-15
Here's how I see it and a still shot below for those who prefer not to hear me ramble
Click image for original size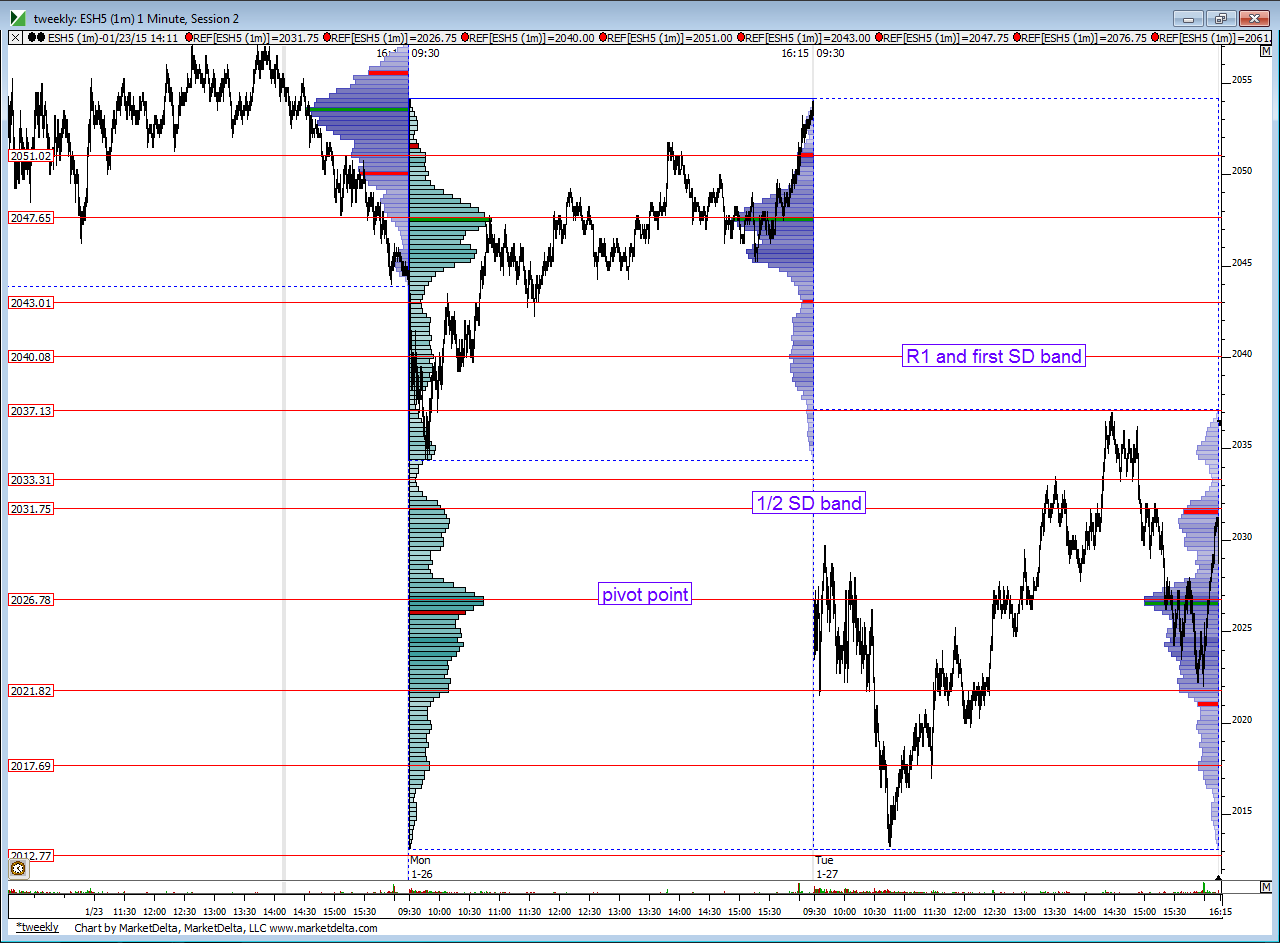 i think the 27 greenie is turning into resistance rather than support
i expect a retest back up into 28.50 but not trading for it....they blew through that area too easy and they should come back up for it.....
thanks for the education, I always learn something from u guys

correct...the once I show are day session only.....so we had greenies from yesterdays session and also some still left over from fridays session...and if u look closely there is a greenie from yesterday at 24.50....at least on my
IB
data there is....so 24.50 - 26.50 would be a good zone to try longs if YOU think the 28.50 needs to be tested...i'm sitting out...
fed day
now and framing to do for my my knee wall doors...LOL !!! !!
Originally posted by daddywolf

ok, so those greenies premarket are from yesterdays RTH VPOC shifts

here is a picture that should help. look at the 4 horizontal lines that i have marked off on top of the greenies
Click image for original size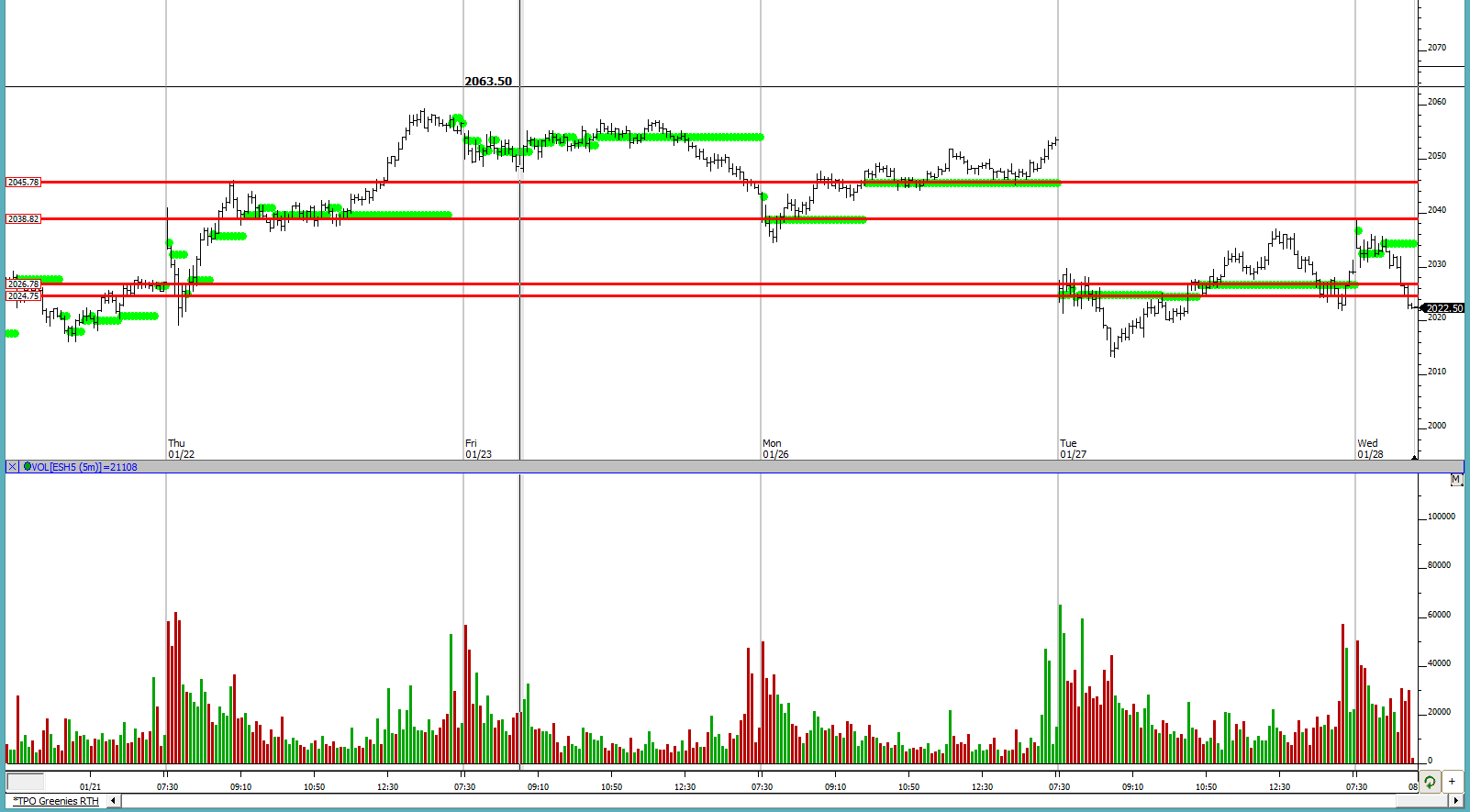 ok...got it... any untouched
VPOC
is a greenie...and to be looked at as a area of interest...and 28.50 is ?? not a greenie but a ???
LVN
or prev days close? why do u say it needs to be tested or might be tested?
here is yesterday and today...note green lines at 24.50 and 26.75 from yesterday...toady we have a bunch above the market up at 31.50, 34.25 and 37.25...today shows how the volume stepped down so far...greenies aren't perfect by any means but they do become strong attractors.....they paused at 26.60 but blew through 24.50.....that will be retested a very high percent of the time........and for the record I am well aware that the 28.50 has been retested and we are 8 points under that now....
Click image for original size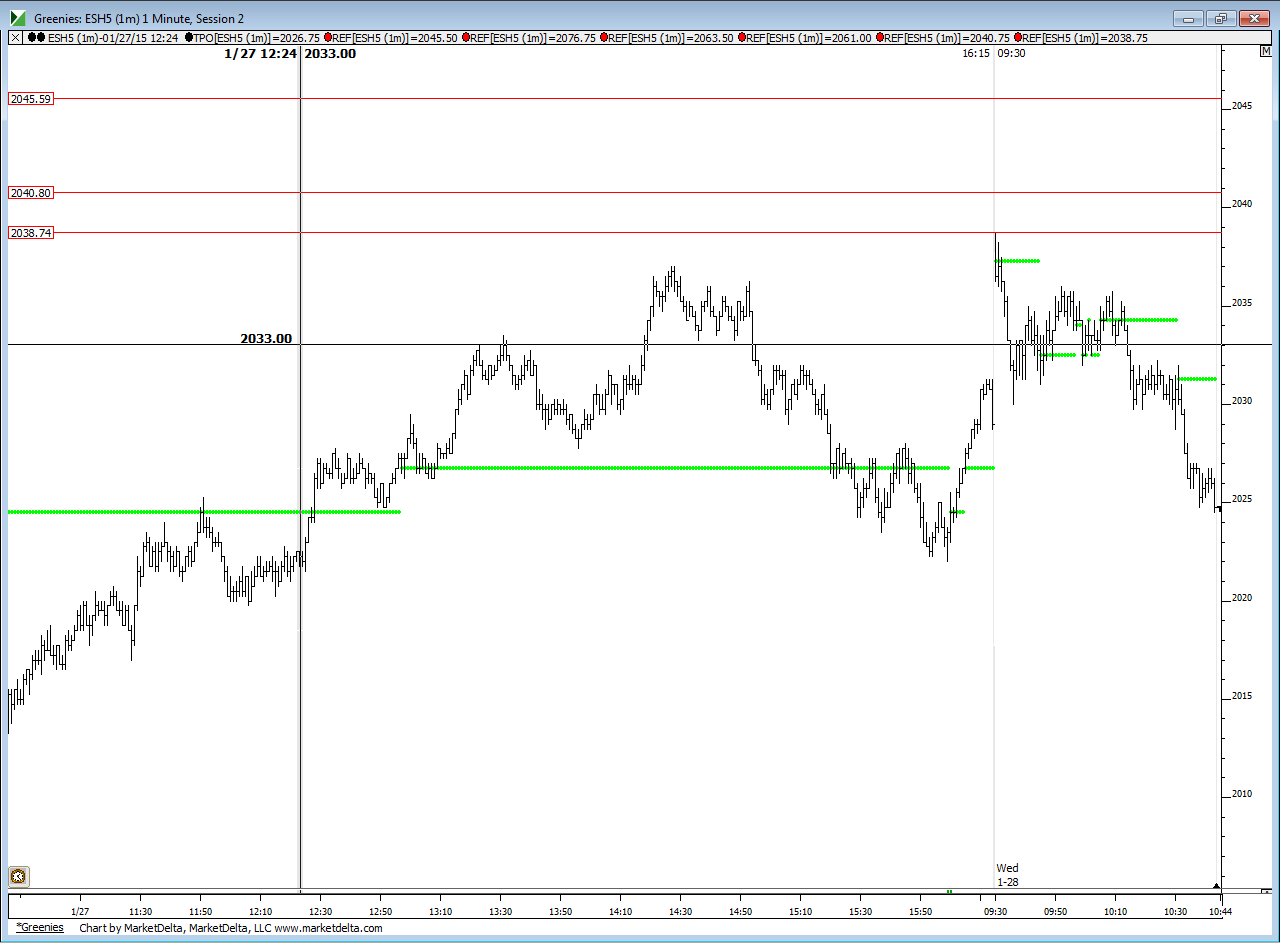 24.50 would be a big magnet for me....the 26 had a stall and a slight retest but nothing great
one for the road...here is how the lines are playing out so far today ...I'm posting this so some can see what happens if you take trade off the highs of low bars when u hit support ....or sell the low of that high bar at the top....remember...we buy highs of low bars when we drop down to them from above......how many tries would you take at your lines becore you get just one to run ??? Notice at the 26.71 line you never get trade above the high of any of the low bars at that line .....!!! very cool !!
Click image for original size