ES Friday 1-30-15
a brief wrap up and some good and bad
price action
entries at the zones
Bruce,
the only reason I made that comment about 96.00 is because this morning, I noticed the rebound in price near 8:30am, and then again near 9:00 am when the area was retested.

I have no studies.
But maybe the cash close on a large range day is important.
Thanks Paul..I must admit I like your greenies a bit better than mine...here is something I have been using to confirm greenies and volume attractors...it's our old pal the 30 minute bar with one minute data...note the bar labeled "13:00" on left side and it's
POC
...also note the first bar of today and how well the
Poc
of time matches the 30 minute
vpoc
new kid posted for today......another reason I like greenies more as attractors then trade initiation points.... ....also note the perfect hit into your greenies and my 30 minute
POC
just now
Click image for original size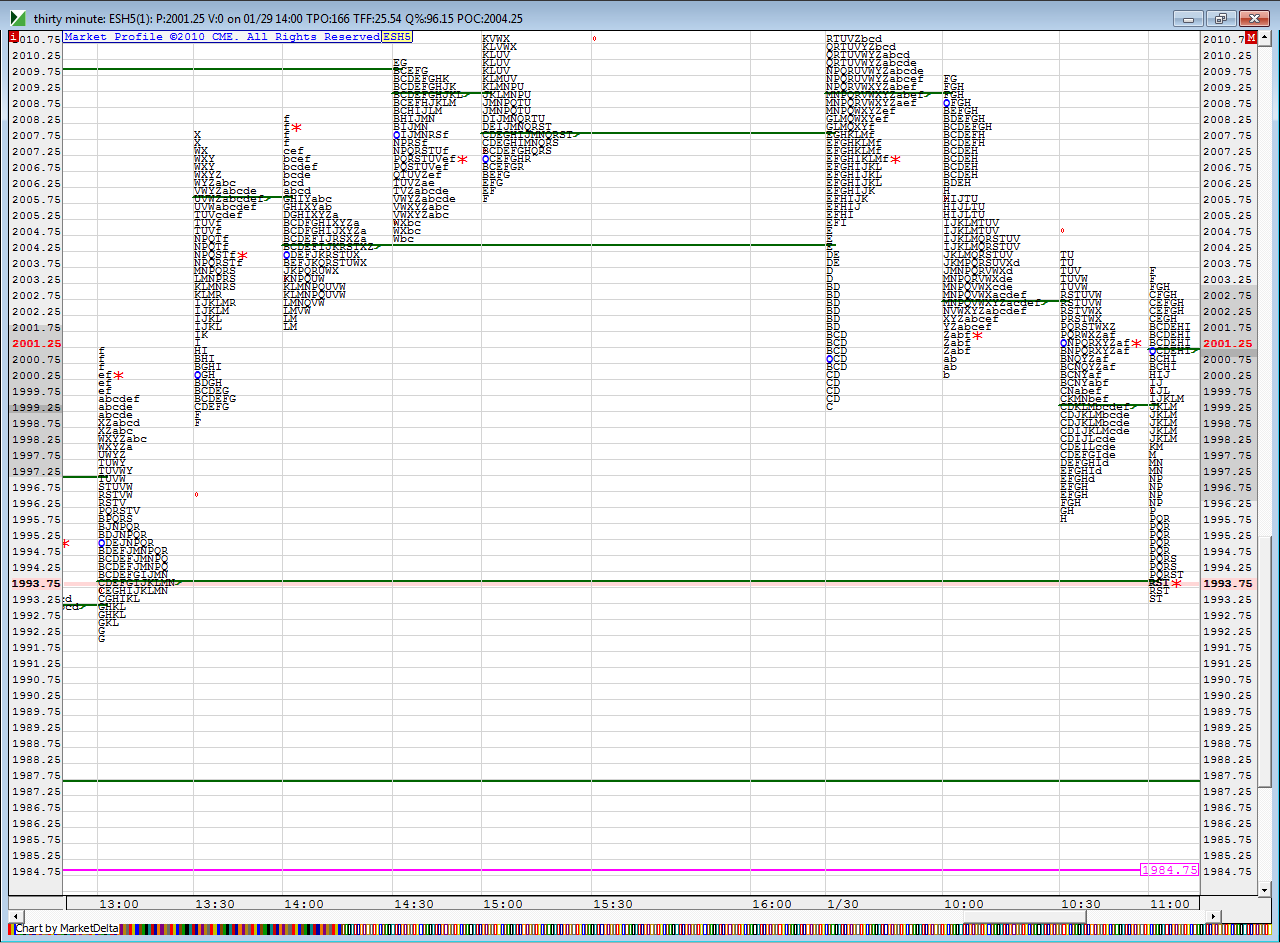 if the sellers can win this then a drive back down to 87-88 may happen...otherwise I see 2006 as a possible retest spot for today....either way it doesn't matter......it's past 11 and it's Friday...feels like it's been a long week
one last thing to ponder...do we really need longer time frames to trade the markets ?? here is just yesterdays time profile against what we have see today....
Click image for original size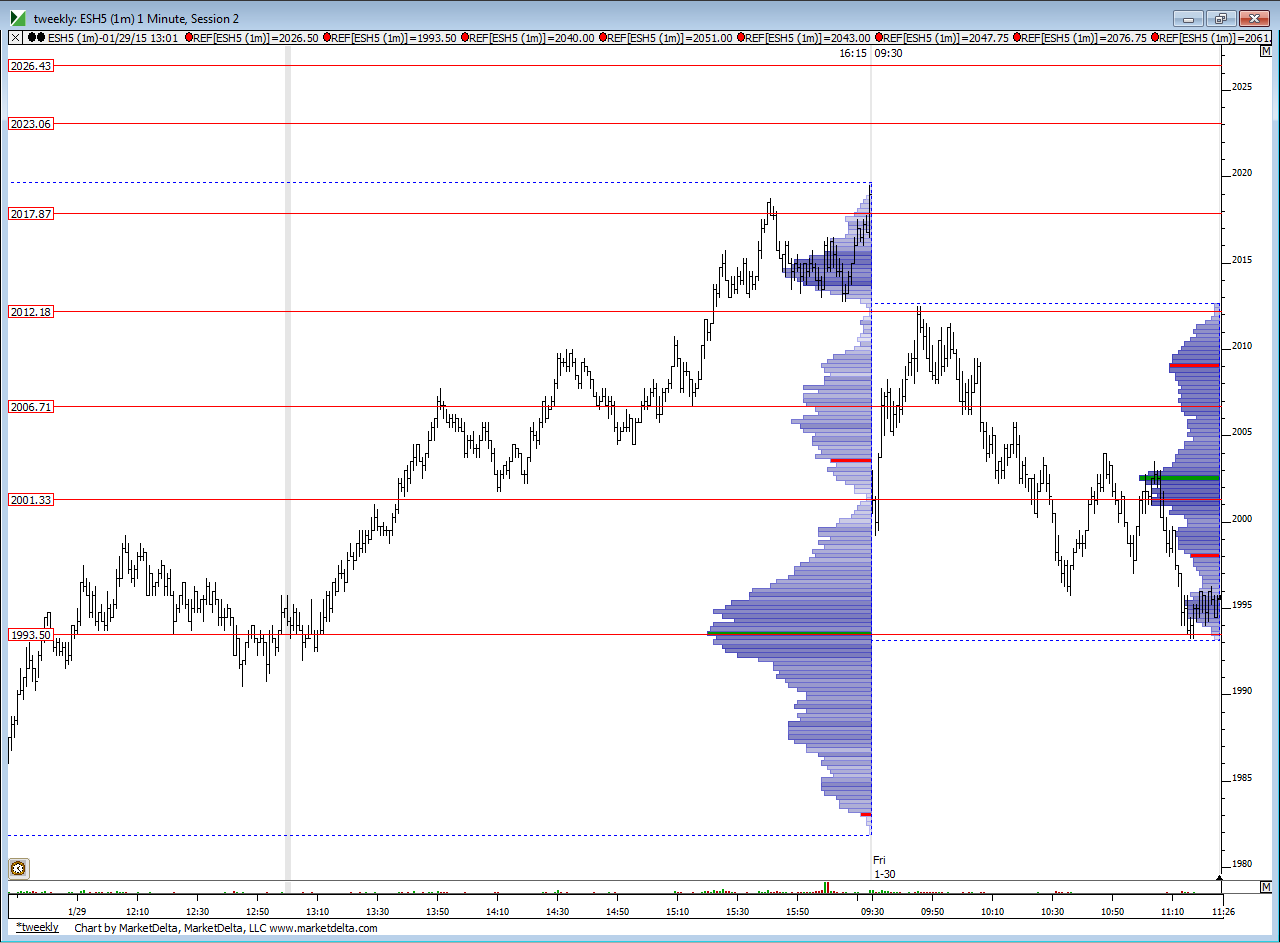 that is a very revealing picture!
OMG, this could be a true case of not see the forest because the trees are getting in your waY!
... with all the looking at greenies and POCs from 30 minute brackets and 4 o'clock closes...... My
sierra charts
pegged the
POC
for yesterday at 1994.50... AND that was just the price point closest to the
VPOC
, there were actually 7TPO wide for 94.50 down to 93.75...swing low print today, 93.25... Let that be a lesson to me...
Can't see the forest for the trees.
yes...we can't forget the standard
MP
levels based on time as so many watch those......I think it's just a matter of putting it all together and coming up with a few good plans for the day
agree. sometimes there are too many things we look at and miss out on the obvious
the low of the day is at YD's
VPOC
and the bounce from there has been pretty severe. the markets have been sluggish so far today
if anyone is still trading...I think good odds we return to 2006 again...we are outside of today's value and hitting back up into Yd LTN zone