ES Tuesday 2-3-15
i know if wrong here they will try to push for 37 and soon
I took one small win and reshorted..taking that 30.50 now and will try to hold for that 26.50 - 27.50...greenies like to be retested but we never know how far they will push before they come back to them......I hope the probability works that way today...with r1 at 32.25 , the 31 - 32.25 becomes the battle zone
I'd really like them to go get
air pocket
down there at that 27 spot.......lets hope greenie can pull it back
and with a bit of luck we still have a chance for that 21.50 retest too...but one target at a time !!!
Here is how my lines have played out this morning. The green lines are the greenies (same as I wrote last night). The red line @ 26.75 is the weekly
VPOC
of last week. Cyan is
pivot point
(R1) and dark green is weekly
pivot point
(R1 @ 36.25)
Wish I could say I made money but I botched it up pretty good. Which tells me that I really need to focus on execution.
Click image for original size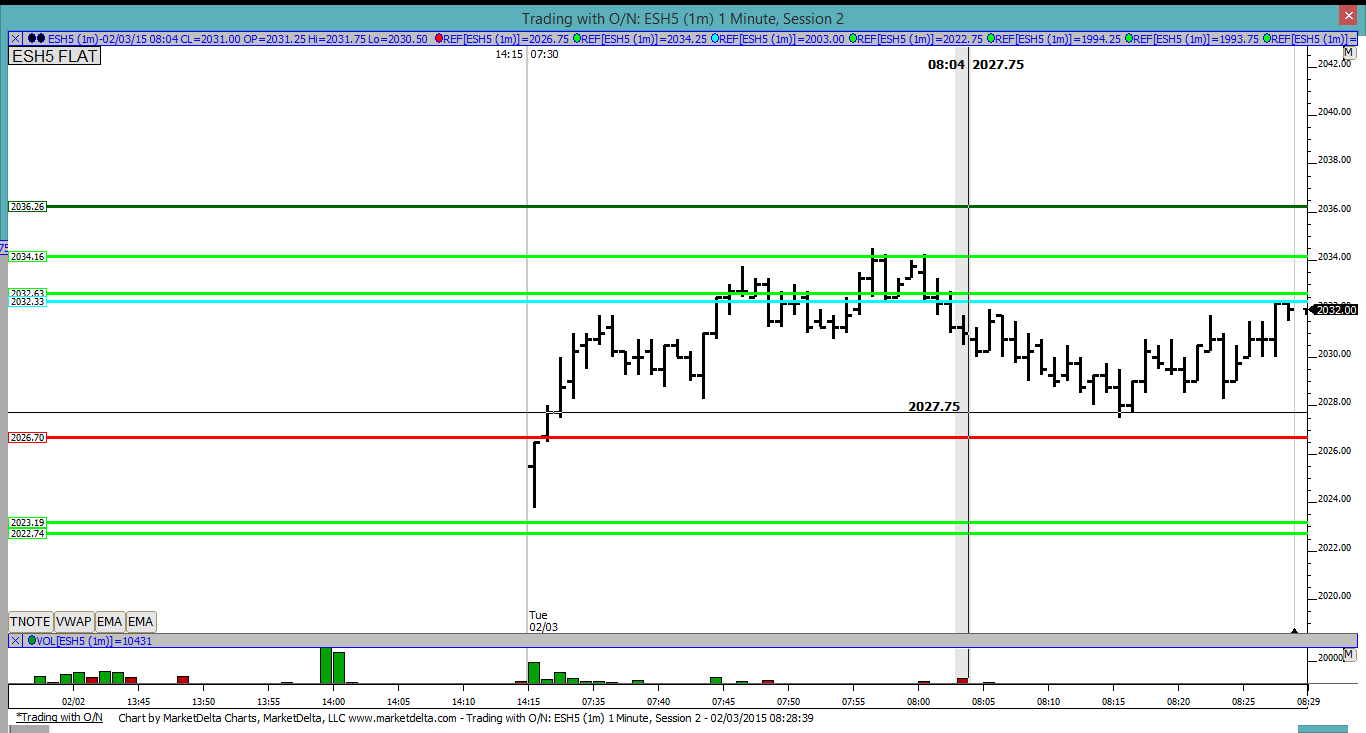 The
O/N
high is proving to be resistance so far... if we can get below it then we could target YD's high and
O/N
mid point
The
O/N
high is getting weaker and weaker from all the pounding it is taking. If they keep going there, it could very well be taken out soon
there are only so many times they will come back down to that 26 - 27.50 area before it breaks down......all buyers who are buying on pull backs would want to get new highs quickly....and elongate the profile...so far that isn't happening and we seem to struggling to move higher...here is how my time chart shows this week against longest line of last week...same area as new kid and
single prints
on the breakout up ....so far........I don't expect buyers to win this one....
Click image for original size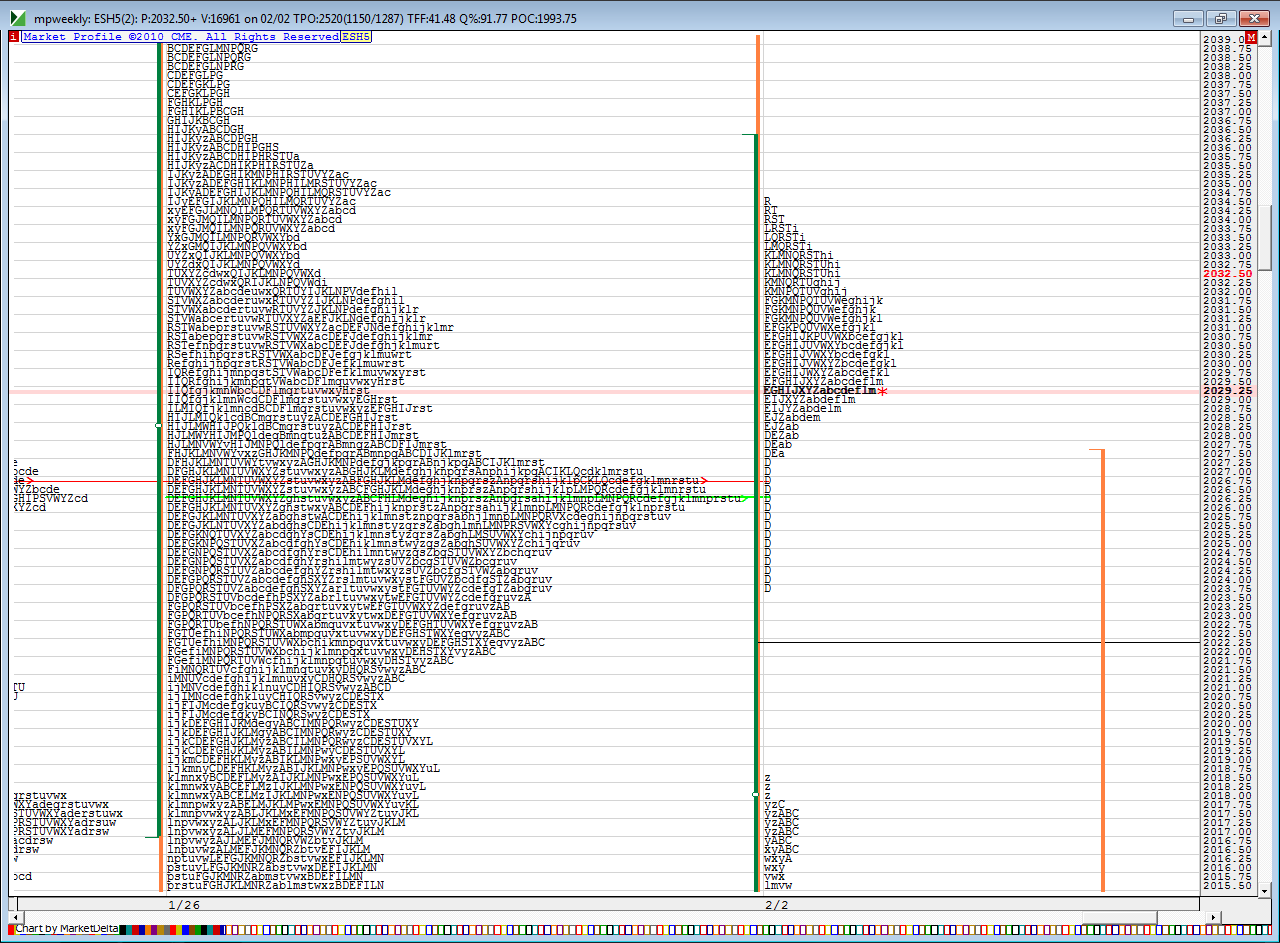 Bruce...very cool of you to post those vids and thanks for the explanation of the greenies.
I'm kinda drinking through a fire hose with the profile stuff, but getting the hang of the areas to watch for.

Thanks again!!