ES Thursday 2-12-15
if they do end up pushing to the 79 - 81.50 area then we may have a good chance at trading back to 77.50.......the more time we spend above 75 then the greater the chances we will get the pop up into next zone above.....75 area is upper distribution edge low ( bell curve) from 12-31 sperated by those
single prints
...also all those selling the
POC
from that day will be forced to cover to drive up prices....
we have not left any selling tail with respect to 12/31 so i expect this high to be taken out
so far no good volume on break of 30 minute high but we all have seen these
low volume
grinds....I consider all these
fades
high risk and have scaled back size to adjust for perceived risk.....in general I like the 77.50 and 76.50 as targets....but somebody could step up big to drive into that ...I do not plan to give much back from
O/N
short and first
RTH
short today...revising
add
plan to be at 80......volume still low...will they leave singles on 30 minute break out ? 15 minute to go !!
77.50 is first planned target now...all is small...still greenies up there they can push for at 81.50...hope not
messed up some lines...r2 is 79.50 and R1 was at that 72 area.........
one sd band is here on daily......I'm told market makers try to defend these....but when they fail then watch out as the market makers being wrong can
add
some good fuel ...in this case fuel would be to the buying side......not a perfect idea but a possibility...whew....coming out heavy 77......this is
POc
from 12-31...glad Market makers or somebody helped us a bit...
here is how my chart looks...same one from video...only difference is I blew up lower volume histogram larger...look at low of high bar trade at my 80 line for those who like signals...LTN at 75.25 now too.
Click image for original size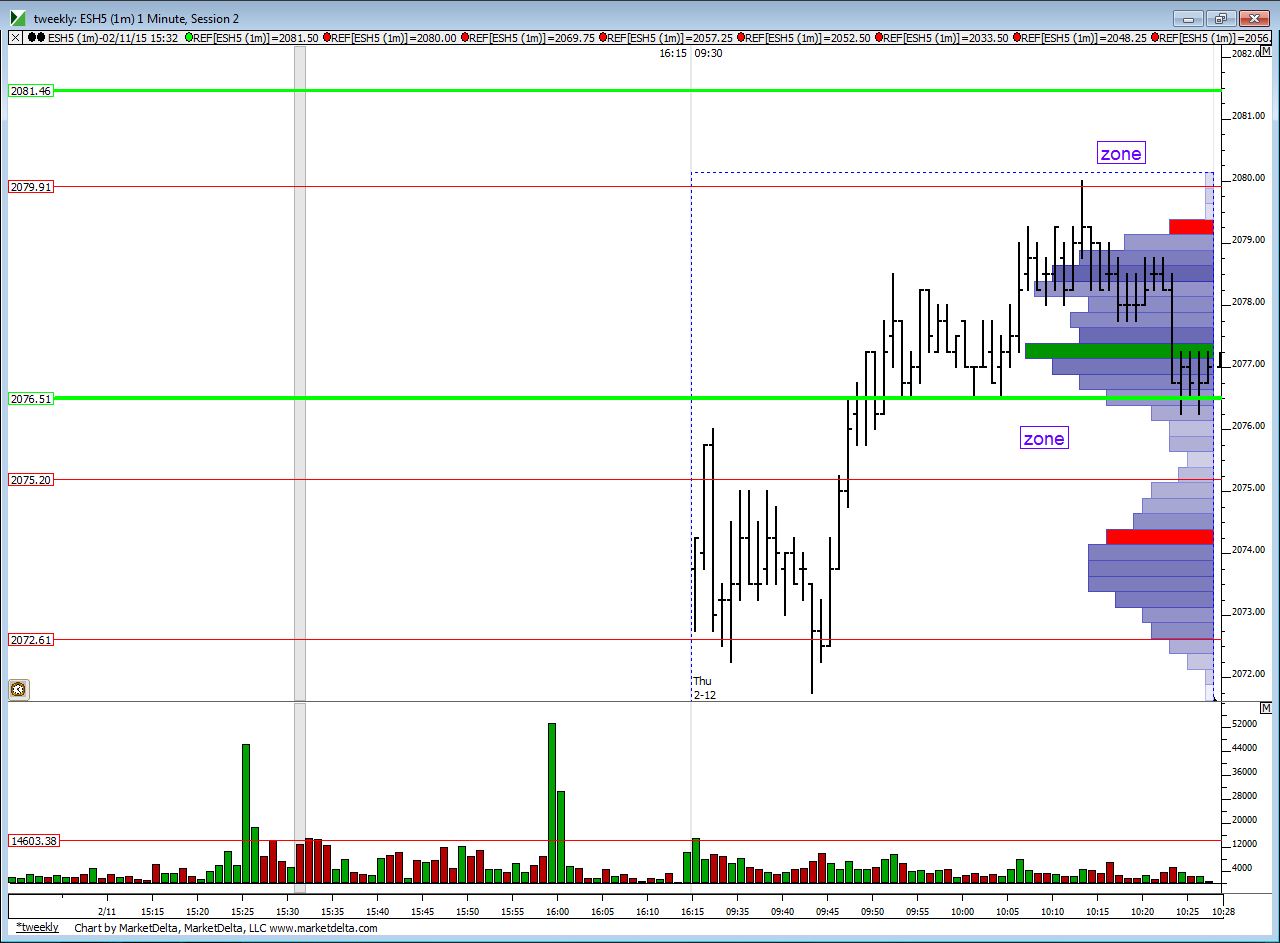 75.25 print is final for me today......let somebody else play...they may need to pop back up to official
poc
from 12-31 and I want no part of it...I need to get to my options homework
we are starting to coil in the past hour.... the breakout could be significant
good point. this is just plain ol slow and nasty...
Originally posted by BruceM

hey , all the volume came in around open print today..hence where your 30 minute vpoc formed....if this 81 can hold it back then return to 77.25 is likely...Otherwise I see us trying to do the slow push up into 84 - 86....so glad I am NOT trading this

Originally posted by NewKid

and they finally print 73.5