ES Friday 3-13-15
Buying into 52 now....targeting 54.25...No midpoint test yesterday from
O/N
...51 - 52 has
poc
and Pivot
here are my quick key lines this morning
Click image for original size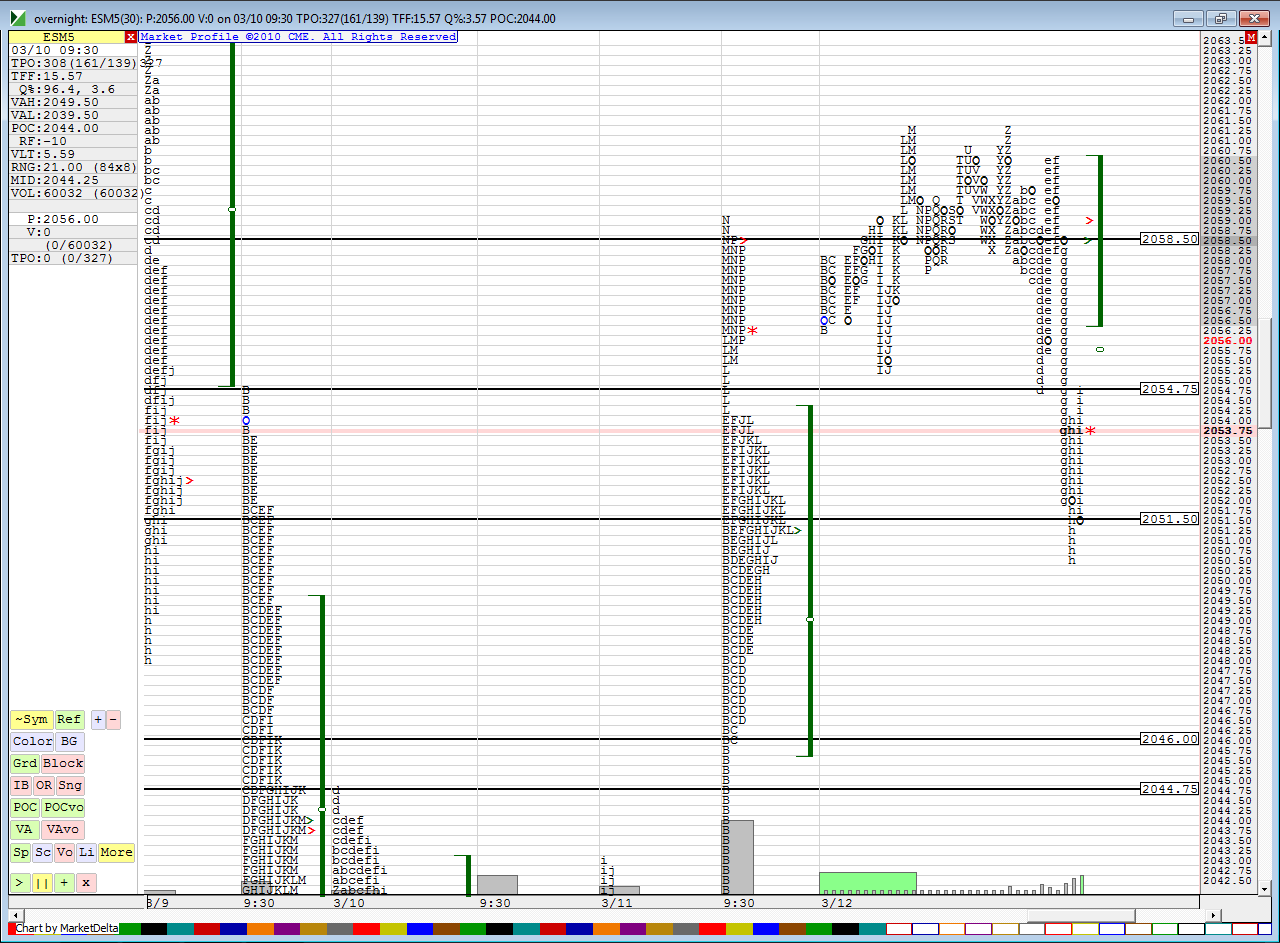 here's another view based on one minute time
Click image for original size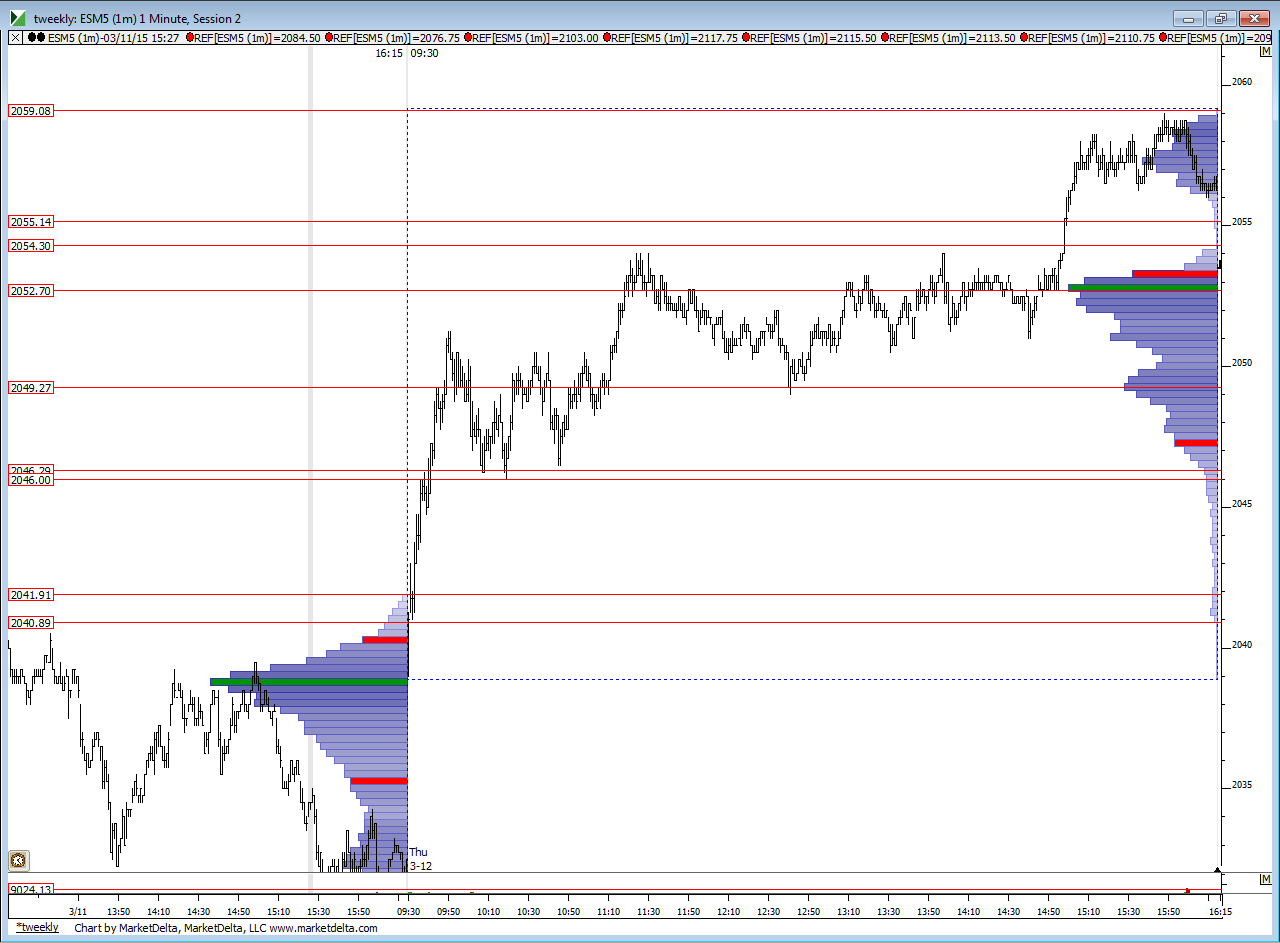 midpoint sits at Yd close near 56....
MP
players will be watching the late day buying spike edge closely this morning
Has anyone ever analysed trading on Friday 13th? Anyone have anecdotal or empirical evidence to how this day/date combo impacts the day? My guess is that it would have zero impact.

I did a quick search and all I came up with was an unsubstantiated quote: Friday the 13th Weeks have ALWAYS exhibited a volatile tendency.

Good trading today everyone!
interesting DT...I'd like to know how if any the weekly options have impacted Fridays in general.....I would imagine there would be more
gap
openings now on Friday mornings and the first move may be the wrong move....
from YD I have greenies at 58.50 and 49.50....those are the two closest to current price...
i have greenies at 58, 53 and 49
perfect hit on midpoint.....they played well today.......seems like the last two weeks have had more midpoint failure than usual....we need to get back on track....
taking small buys at 54 with plan to trade 52 area and 49 ( separate trade idea) in
RTH
...If I need to
add
at the 52 area then 54- 55 becomes target ...otherwise I go for midpoint
had an order at 49.25, it touched it, i did not get a fill and now we are back up...
Great stuff Joe. Thanks for sharing!