ES 7-25-17
Here is how it is going to look for me today....sells off the 75 - 76.50 will target the
POC
from Thursday near 2473 ( SURE WISH i COULD INCREASE VOLATILITY BUT FOR
NOW
WE WILL USE WHAT WE ARE GIVEN)...ideal would be to get sells at 75.50 or higher and cover first at 73.50 ....further downside will be multiple highs and the R1 area today at 70- 71...really not much to work with.....if we get a close outside of last weeks highs on a 30 minute bracket then the multiple
tpo
idea comes into play. Fed meeting tomorrow. and all time highs still exist in the overnight. I'd like to see day session highs as the all time highs as per Daltons ideas. I'm treating last Wednesdays low and last Thursdays highs as one bracket......so a failure at those Thursdays highs has the chance to go back to the opposite side of that range which would be Wednesdays lows !
Click image for original size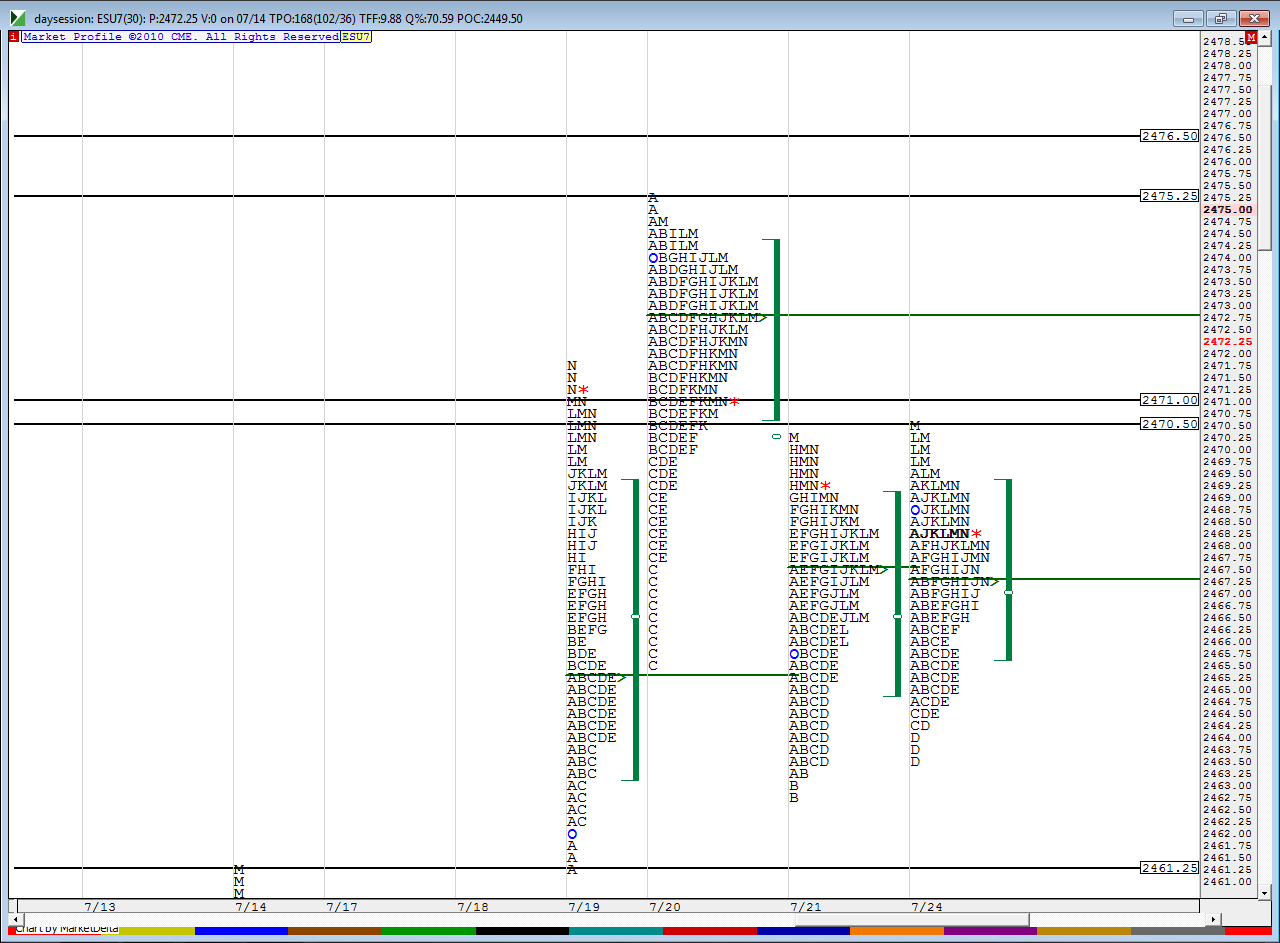 Thanks for the kind words...I appreciate the positive vibe !