Looking for longs...
In this 1445 area......we have weekly pivot up above.....concern is 9/11 anniversary which may be factored in at these low levels..should at least test 1450 today..and hopefully soon...

Trade with passion!

Bruce
no break of hour high or low..so far... .our job as traders is to figure out which one....my vote is for the highs to get broken but sure would like to see
triples
get taken out on downside first...
seems like if we break hour highs then next zone on upside is 50.25 - 52.50..still would like to see downside
triples
cleaned out
Here is screen shot of that other zone I mentioned.....you
can also see on this chart how it wouldn't have been smart to trade against the
triples
....seems like market may have some unfinished business at the 1545 area still with market trading at 48.50...we'll see
Click image for original size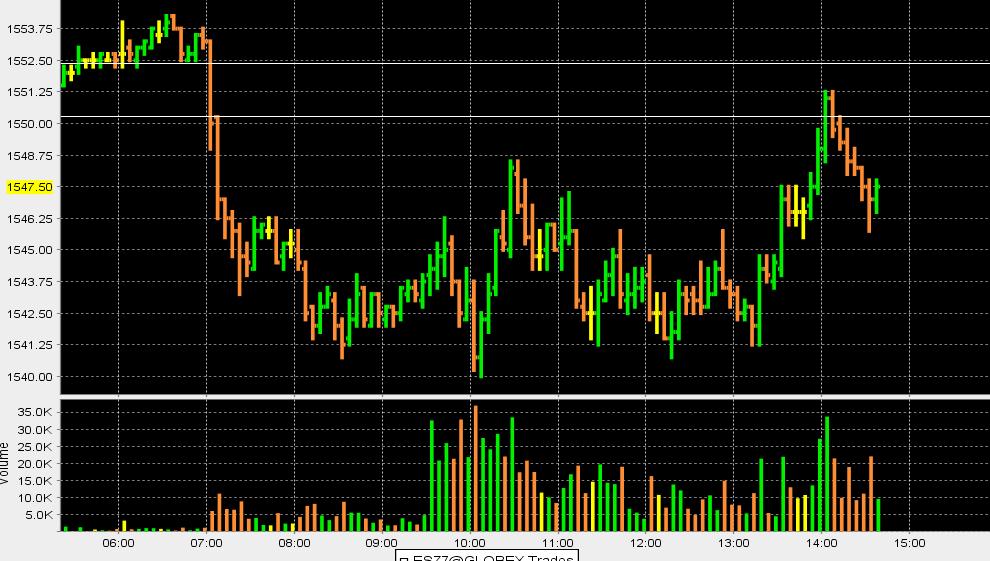 last part on the chart that would need cleaning up if the shorts have the power is 42.75 as long as 47 is run
through without much volume


This will conclude these "as I trade" posts.....It helps me to put the thoughts down

Bruce
42.50 just traded at 10:00 Pm eastern time..so they cleaned up that area in the oevrnight..cool stuff..

I think
45.25 will trade in overnight again on upside...
quote:

---

Originally posted by BruceM

...This will conclude these "as I trade" posts.....It helps me to put the thoughts down...

---
Thanks Bruce. I haven't had much time recently to follow this but I sure hope that others are taking advantage of your generosity.
looking to get in long at this 1513 area,1510 and then at 1506...looking for the 1520 retest


gheesh..that was a miracle trade...didn't need to
add
on at the 1510 or 06..sometime reports go your way..
will look to get long if we can get a push down into the 1510 area before the real time market opens
In long at 1506.50 and 1500.75.....target is 1506.50 due to
add
-on then 11.25...this may get ugly
1509.25 is final fill..out of ammo...not enough runners to work with and not getting greedy
we might need to open a new topic here... "looking for a trading range" .... how many times are we going to run into 1470.50 today ?