ES 8-18-08
PH
looks like it'll hold as buying support after this 2 point pullback. I'm targeting a technical double top at the run's high, a managable pullback, and then a run for 1320. The 13 period
ATR
is 22.79, the extreme of which at the upside from the base is 1316.79.
Unreal..
Look at this and see if you can spot the exact point where the bull should have ended:
Click image for original size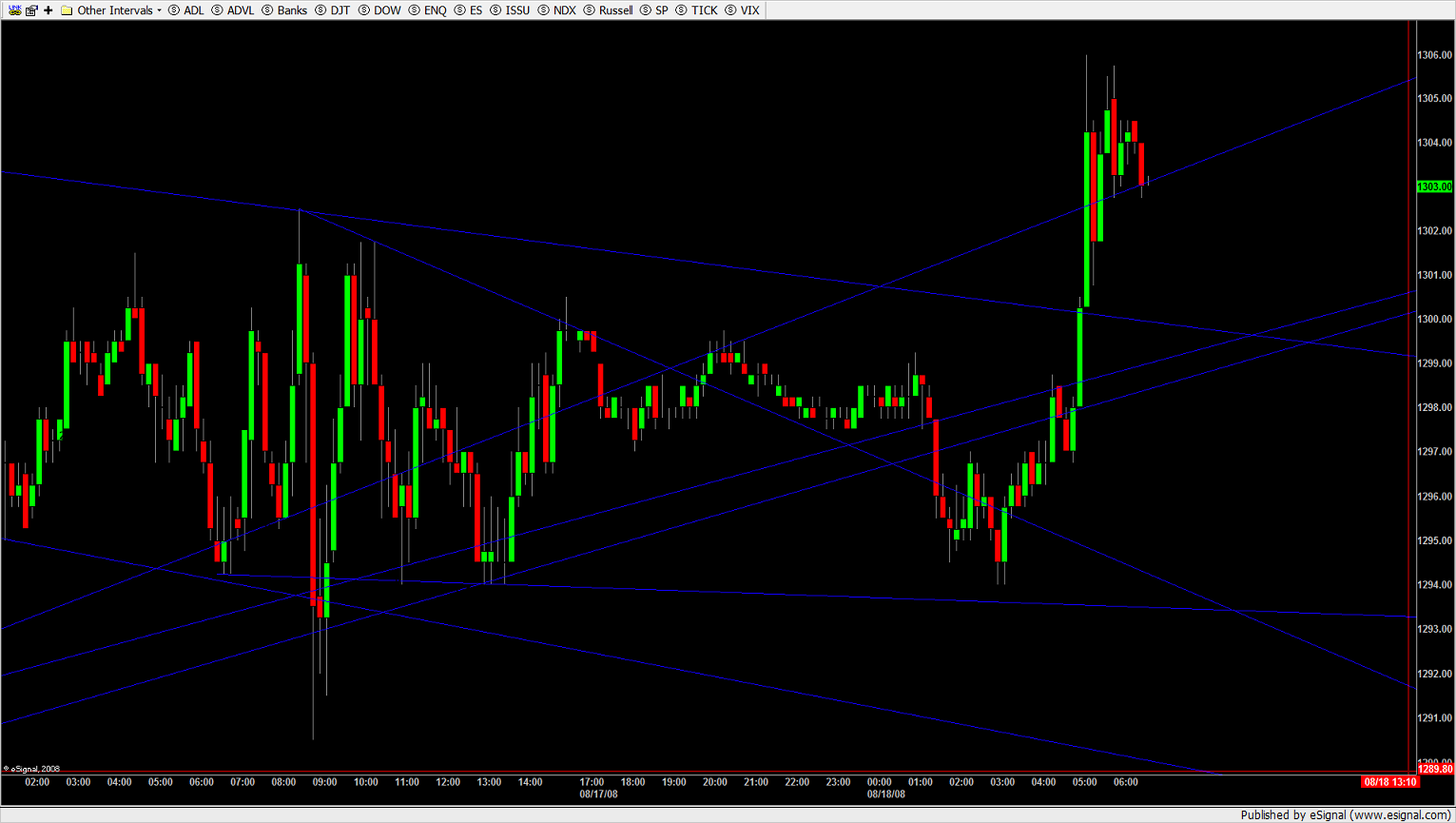 I broke even. I expect more downward movement however. This is either the second leg out of three from 1313.50 we'll see chop from, or it's a Elliot Flat correction ended in three sharp moves. I rather think it's a Double Zig-zag myself. 74 is where the first leg tried to take hold, and sellers here probably wont joke around trying to make resistance out of it. Not being able to tell of course, I'm leary, and am flat.
I came up with 1252.25 being a measured move before correcting to the upside to any profitable degree if it's not a Flat. Though a breakout may be false if it is.
Then again, the price satisfaction at 74.50 was met and beaten by a
tick
. This could be the retrace up.
I'm not trading at all until a solid trend is established again above 1313.50 or below 1231.50. I made fantastic coin from 1441. I gave about a 1/4 of it back in this B.S.
I'm done. Good luck.
Click image for original size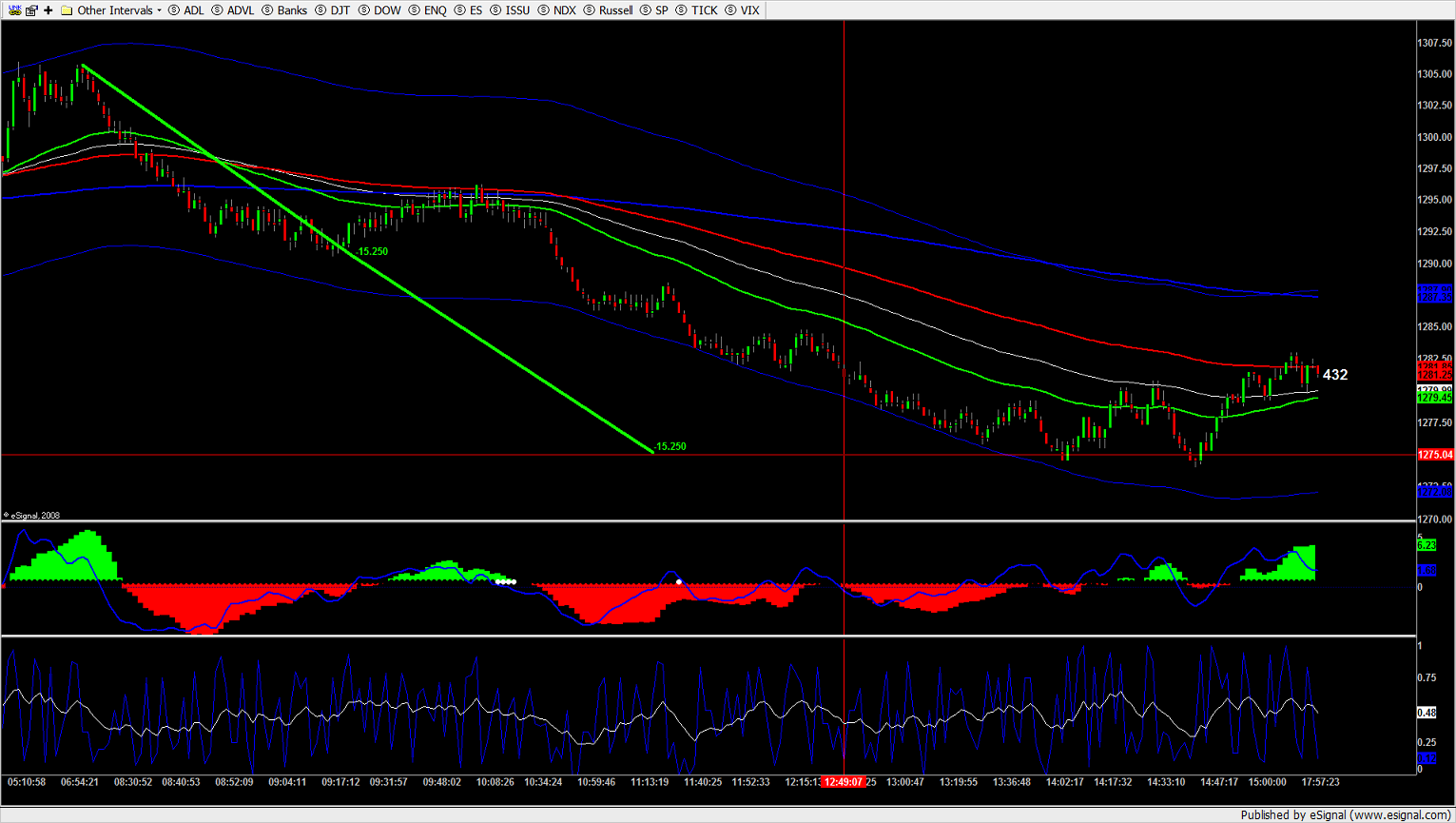 In this topic you'll see a few "[Admin Edit - text removed]" where I've removed some proprietary PageTrader information that koolblue posted. I'd like to remind everyone that you can't re-post proprietary information from subscription services unless they explicitly give you permission to do so. It's against the law and we follow the law on this forum. If you want to do that then please make sure that you have their explicit written permission first and contact me with the details of that permission before you do so.

If you have any questions about what is or is not allowed then drop me a line before you post it and I'll make a decision on it.

As always, continue to send me an email if you see something on the forum that you don't think should be here. Thanks for understanding and helping to keep this forum high quality and legal.