ES 8-18-08
PH
looks like it'll hold as buying support after this 2 point pullback. I'm targeting a technical double top at the run's high, a managable pullback, and then a run for 1320. The 13 period
ATR
is 22.79, the extreme of which at the upside from the base is 1316.79.
Unreal..
Look at this and see if you can spot the exact point where the bull should have ended:
Click image for original size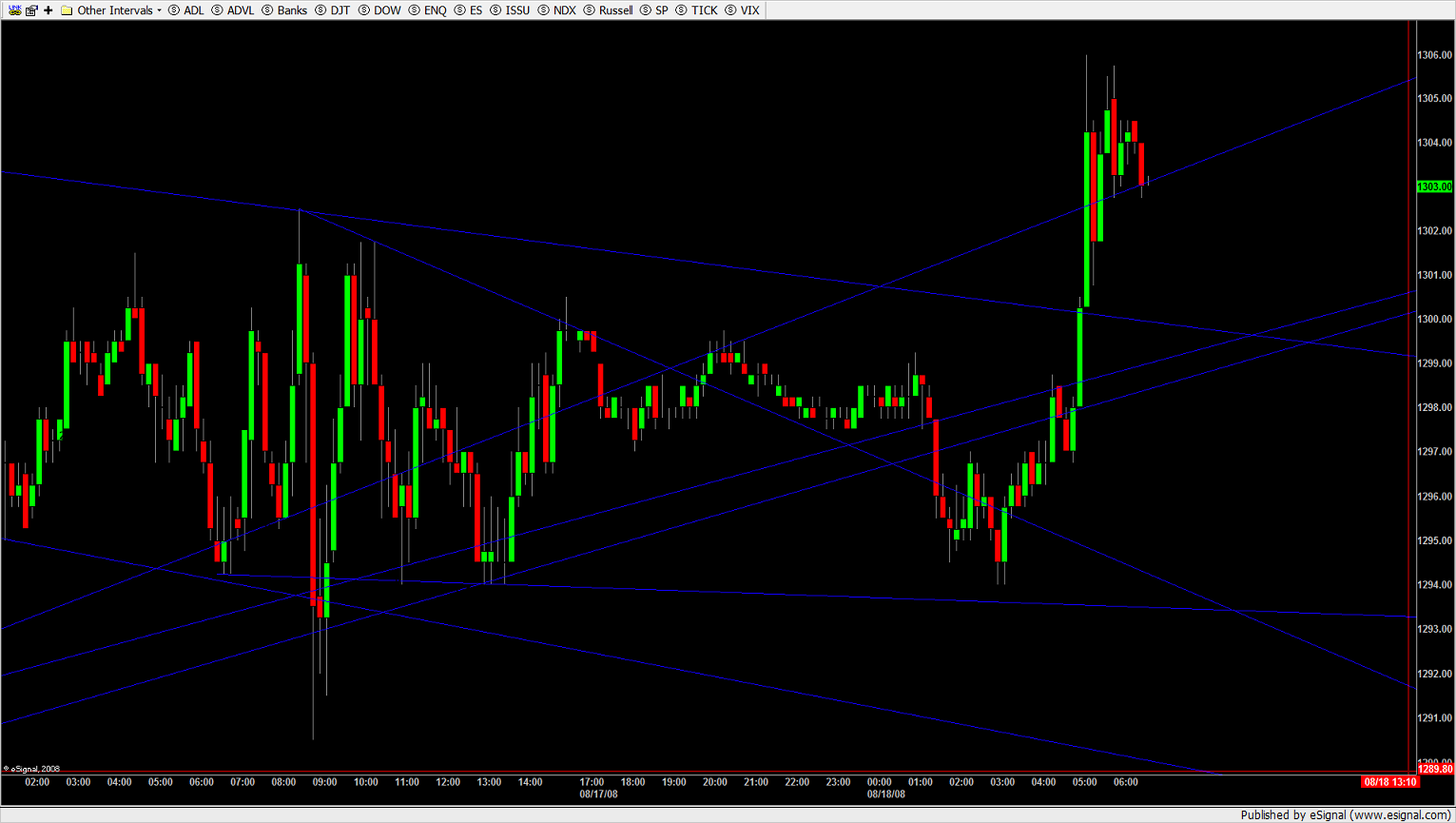 I swear my mind plays tricks on me. why didn't I see that
bear flag
at the high. One here too Kool. reverse after the breakout.
WELL,asuming i get filled soon, this thing wants to rebound back 2 1295(at least) butits lokking more like 1281 is going to be seen today.
"Tomorrow is going to be wonderful because tonite i do not understand anything." Neils BOHR. BUY SCALP CANCELLED FOR
NOW
.
DAM, PAGETRADER [Admin Edit - text removed]. I'm skeptical they got [Admin Edit - text removed]
In this topic you'll see a few "[Admin Edit - text removed]" where I've removed some proprietary PageTrader information that koolblue posted. I'd like to remind everyone that you can't re-post proprietary information from subscription services unless they explicitly give you permission to do so. It's against the law and we follow the law on this forum. If you want to do that then please make sure that you have their explicit written permission first and contact me with the details of that permission before you do so.

If you have any questions about what is or is not allowed then drop me a line before you post it and I'll make a decision on it.

As always, continue to send me an email if you see something on the forum that you don't think should be here. Thanks for understanding and helping to keep this forum high quality and legal.