ES-09-11-08
Lots of discussion about
ticks
yesterday.WEEKS ago, i pointed out a relationship that has ocurred with incredible accuracy over the last 5 years. Anytime the closing
ticks
on the
nyse
is above 800 a significant decline ensues within two trading days.last time , i noticed this i posted it i think aug. 15.Two days later we hit 1303.50 on the e- mini and slammed down about 40 points.Yesterday i noticed plus 853 near the close!I wish some one could backtest this as i have no capacity to do so. The accuracy seems incredible, but more study is needed to be sure.Im not even sure what we closed at on the
ticks
, but if it was above 800, look out below!
Click image for original size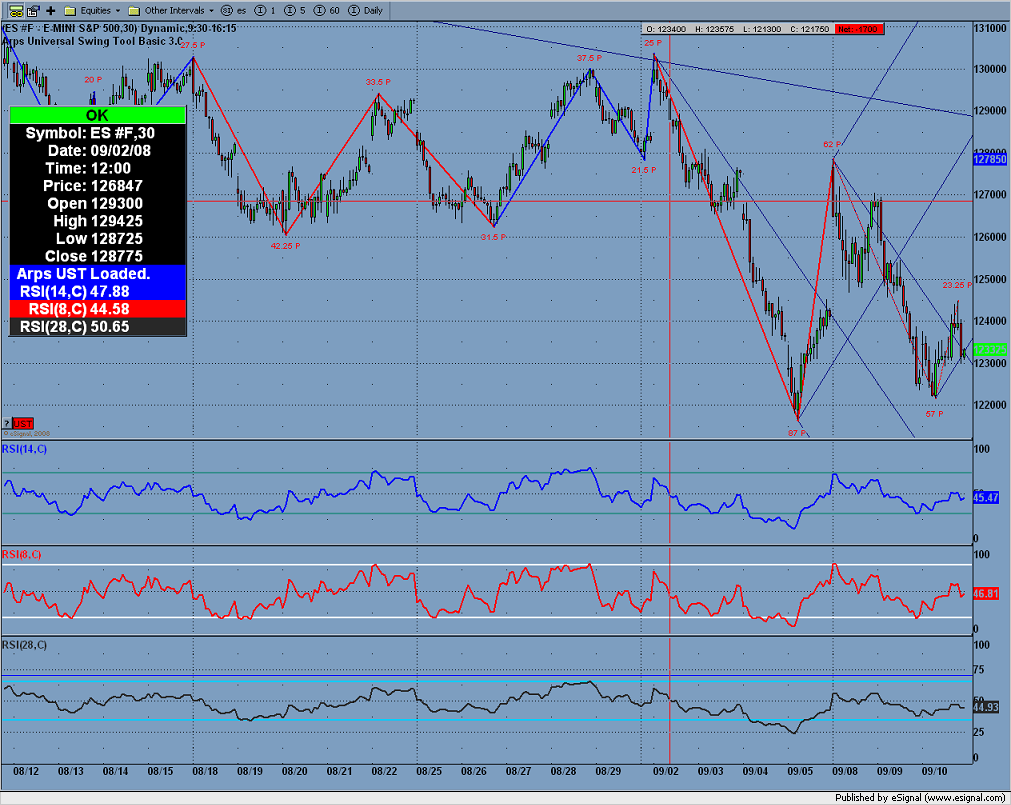 Notice on the last bar the two fork lines crossed at the close and the markets closed right on this point. I was reading that when this happens you can expect a
gap
in the direction of the prevailing fork. Should have said something before hand and shorted, I'll try harder next time.
Avg of last 7
Ticks
was -700 (thats very high), with a -1000
tick
count, and counter trend first 30min was the reason I bought. Out near open price 17.75 +5.25