12-19-08 charts
I show this trade in isolation, however, I still had my projections up fom the prior
ABC
.
Click image for original size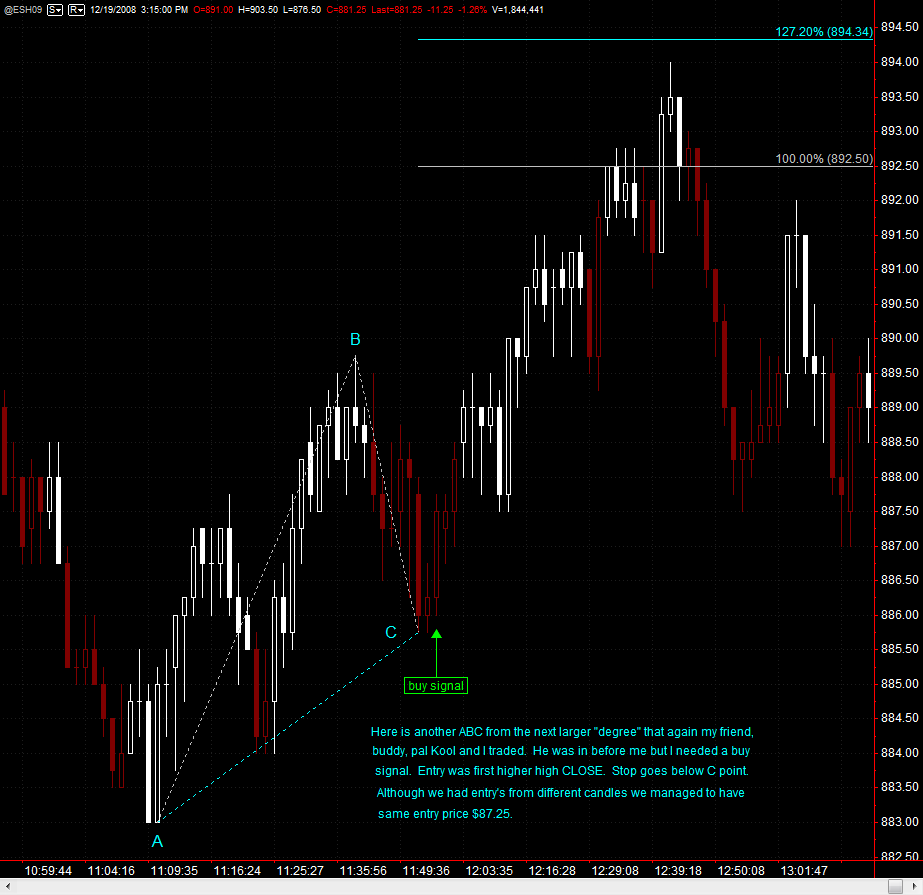 VO
: Thanks for all of your efforts. Very helpful.
In today's
ES
thread, either you or kool made mention of an
ABC
pattern where a=c. Is there any special significance to this equality?
And for my stupid question of the day, why do my 1-minute ESH9 charts (price, trend, etc.) look completely different from yours?
Click image for original size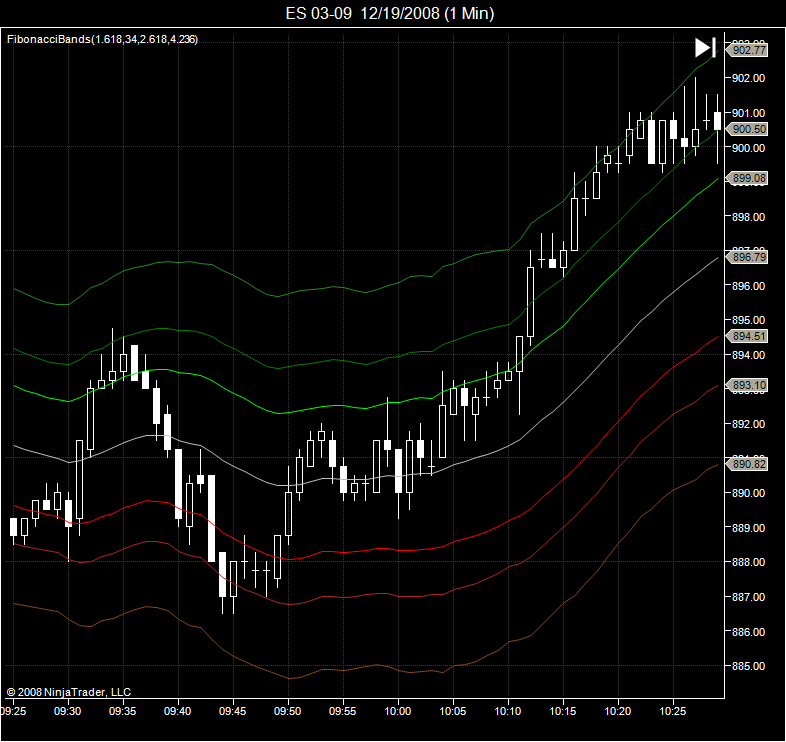 here is an updated daily...price closed at the 34 and I am still expecting price to retrace (maybe intraday) to the 21...I am also still expecting the downside projections unless 918.75 is taken out.
Click image for original size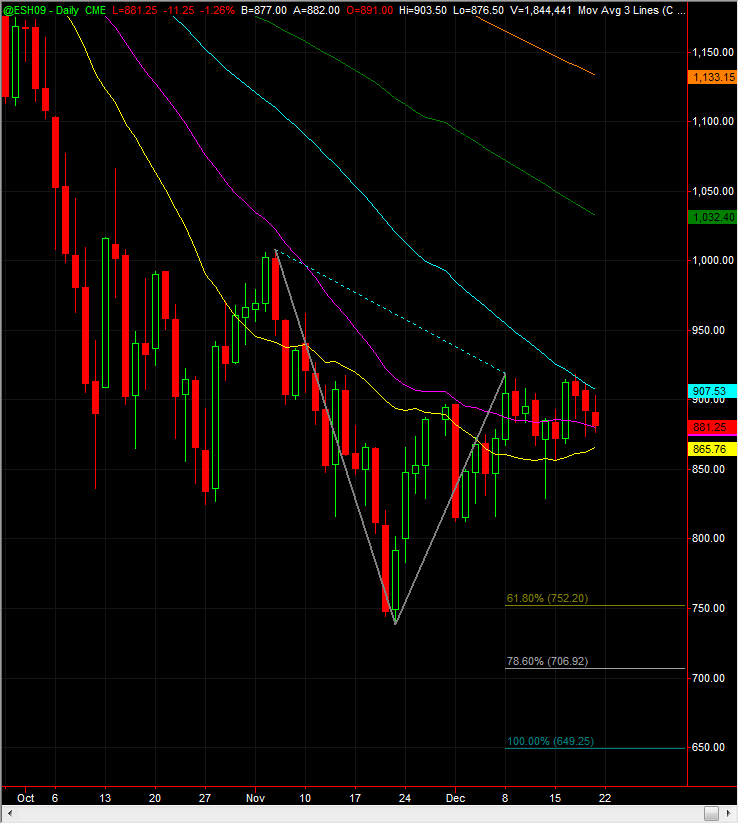 culsu I use CST with my charts because thats both mine and the exchanges (
CME
). I would have to double check but I think he was referencing the fact that the A leg was = to the C leg, which means that it was showing symmetry. In a true
AB
=
CD
there will be a perfect harmonic relationship with the pattern. Subsequently, at the terminal point at D prices should reverse and take back the entire move. Go to this website
www.harmonictrader.com
and download a free book about the harmonic patterns.
I notice you are using fibobands as well. Have you found them to be beneficial? How do you incorporate them in your trading - if at all?
quote:

---

Originally posted by VOwater

here is a look at what the upside might have in store



Click image for original size




---
I don't think the upside will occur. As they say in Wall Street, "As January goes, the year goes".
Beginning of 2008 started with 1478+ in the
S&P
. Now, it is almost half. I'd think it will end down trend to the end of the year. Your projection to the end of the year close from 706 to 752 is very possible. 739 is half of where the year started.
January? Who knows? It is a good watch for the expectancy for the rest of the year.