ES 1-08-09
here is a cleaner chart...let the pattern and signals dictate your trades
Click image for original size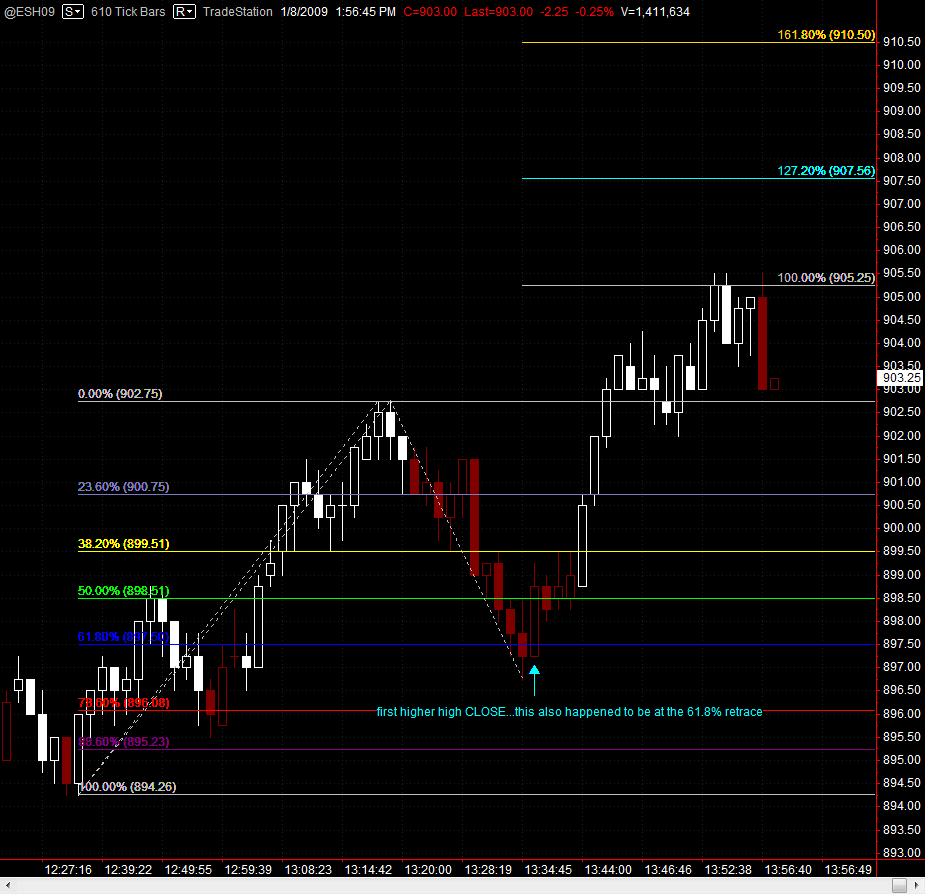 don't have a great feeling that this
YM
divergence
is enough to keep it from running up now
...just hit the 15 minute up projection at 906.50....That last little pop from 902.50 to 906.50 was a 1 minute Grail Buy......Looks like the hourly projection is still 909.75 or so...
quote:

---

Originally posted by BruceM

that was late...remind me just why I try and trade and post...?


---
so everybody can see how great a trader you are!!
Send a check or money order for $6,995
to
BruceM
c/o Mypivots
OU812 Louie Boreselino Blvd
Chicago, Il
**the first 100 orders get a years supply BruceM's famous Darlings of the Dow stock picks....guaranteed to
drawdown
any portfolio!!
or read page 33 of this thread
for faster results
/
quote:

---

Originally posted by vast524

Were do I get one of those crystal balls from Bruce?


---