successful paper trading
I'm paper trading the
ES
. Successfully! I've came up with a strategy that I've been using since june ( since I lost all my money in march). Since June I only have 8 losers and 7 days where I wouldn't have attempted to trade. I have read some of the comments about people who show results from a simulated account. well, I have no choice. When I re-fund my account you will get to see me trade through my account. With real money. Today I was over confident and didn't wait for my signal. But I knew what was about to happen so I reversed my position at 1151.00 and ended up breaking even for the day. I'll let you guys know in advance that I will probably miss a couple of days sometime soon due to me switching my service to
AT
&T.
Click image for original size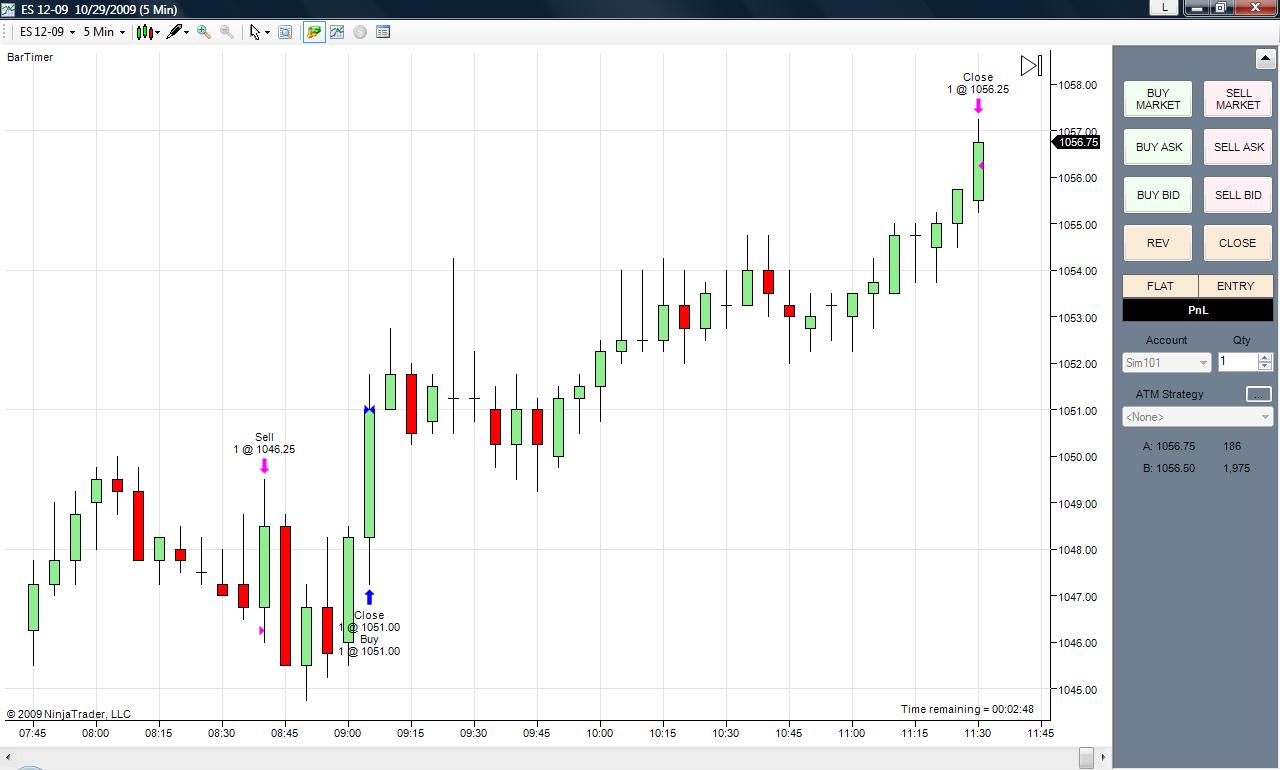 Inside, can you tell me what your stop was for today's trade? It obviously had to be above 61 and three quarts or you'd have been hit (and weren't), which was 3.5 points away. Thanks.
No blue. I was an emotional wreck. I really didn't know what I was doing. So after I lost all my money, I was another emotional wreck because I stayed up day and night studying charts. My girl friend told me that I was possessed. She was right . But during all of that, I discovered something that happens every single day ( except for the days I lost and the days I decided not to trade). Then I came up with a strategy around that. I will reveal this to the room soon. But I've only loss 8 times since June 1. And those loses came from impatiance and not "The Code". I call it the code because I've broken it. That's why I changed my name to InsideTrader because I feel that I have inside information. But enough of that. Thanks for the reply. Just to
add
to that, today I knew for a fact (confidence) that I could have made a lot more money (fake money). But I'm trying to practice dicipline. Good Hunting!
Jim,

I got in at 1058.25 if prices would have hit 1063.25 I would have gotten out. Good hunting!
InsideTrader: I assume that one of your challenges here is to make this strategy of yours work with 1 contract? I've made that assumption because like many traders who've lost everything when they get back in to the market they can usually only afford to trade one contract and even if they can't they want to trade one contract because they are somewhat wary of the markets.
quote:

---

Originally posted by InsideTrader

But I've only loss 8 times since June 1. And those loses came from impatiance and not "The Code". I call it the code because I've broken it.


---
insider,
Look forward to hearing more about this method....
DayTrading,

I'm only trading with one contract because I'm only paper trading. I've been using this method since June, so I have a certain confidence in it. That's why I didn't bite on the head fake this morning because I knew what the overall direction was. Even though it did surprise me. So to answer your question, I'm only trading with one contract because it wouldn't benefit me to trade with more. I'll still be broke . I hope this helps. Good Hunting!
Here's a trade from October 26. I use market orders, so when I closed this trade at 1085.00 it got me out at 1084.75, .25 from my goal. I wait until I'm .25 over my target before I get out now. To be extremely honest with you guys, I stopped getting up in the morning and physically paper trading weeks ago. After a little over three months of physical paper trading I stopped. I would just look at what heppened later in the day and be very honest with myself about what I would have done based on "The Code". This October 26 trade was the first physical trade that I had done in weeks. I tell you this because to show you this trade accomplishes nothing. This could have been the first winning trade in weeks for all you know, right? Right! This trade doesn't give you confidence in the code because it's a stand alone trade. It's an Island. It seems as if the 27th and 28th are missing for a reason, right? Right! But don't fret guys, this thing works. And If I lose a day, you'll see that too. Not often! But you'll see it none the less. Good Hunting!
Click image for original size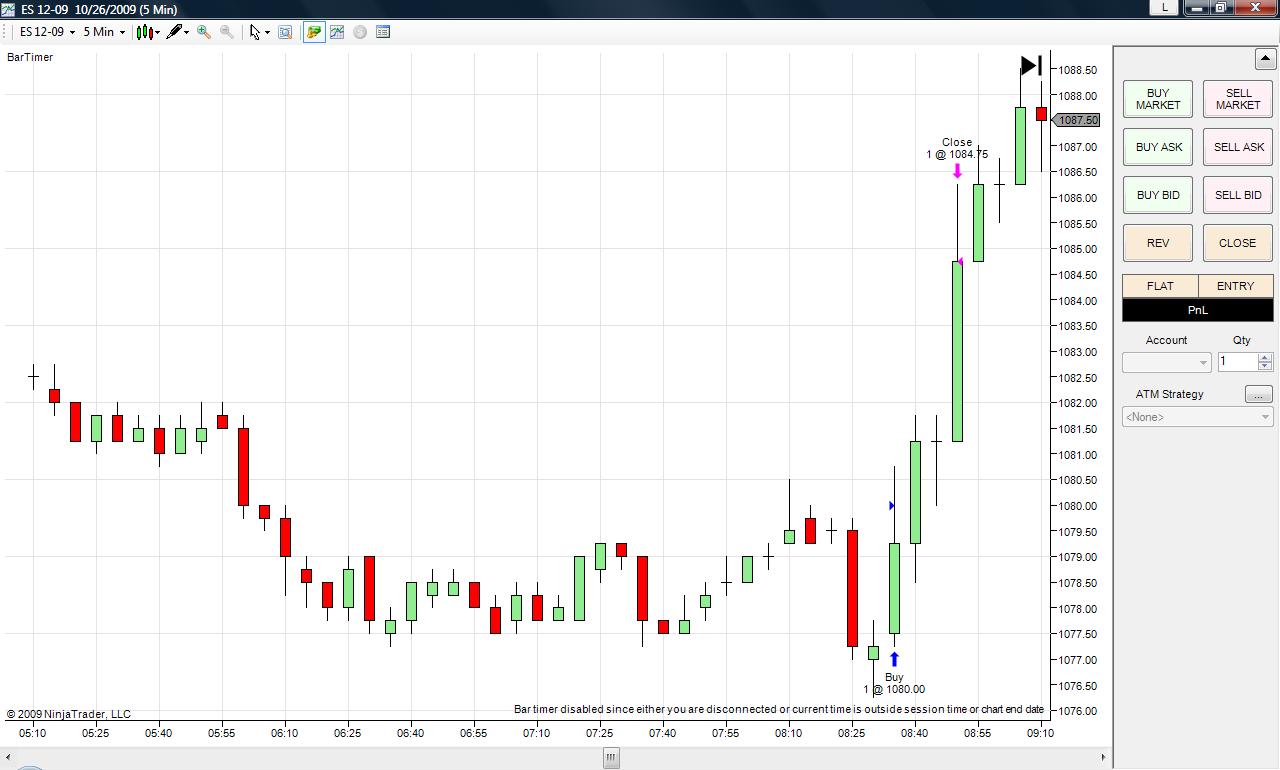 I hope you long traders hung in there today and didn't fall for the head fake. I probably wont be posting for another week due to our service getting turned off tomorrow. Here's todays results. Good Hunting!
Click image for original size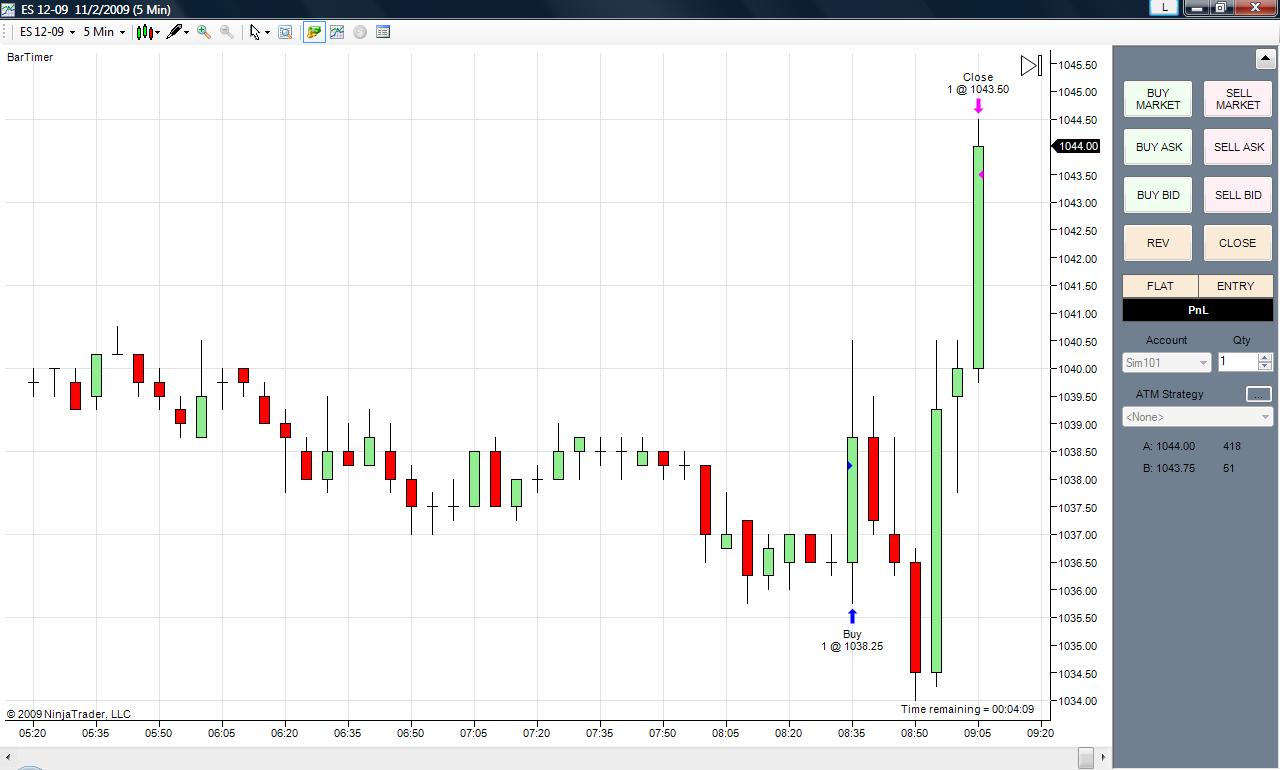 Here's one for the road! As you see I didn't get out at my first 5 point opportunity because I was waiting for the price to go to 1033.50 to ensure a 5 point gain. Then the tide turned but I stuck in there. The second time it reached 1033.75 I got out. Mainly because lunch times near. Now that you have a little confidence in "The Code", when I get back online I'll explain my philosophy to the room. They should be cutting me off at anytime now. Good Hunting!
Click image for original size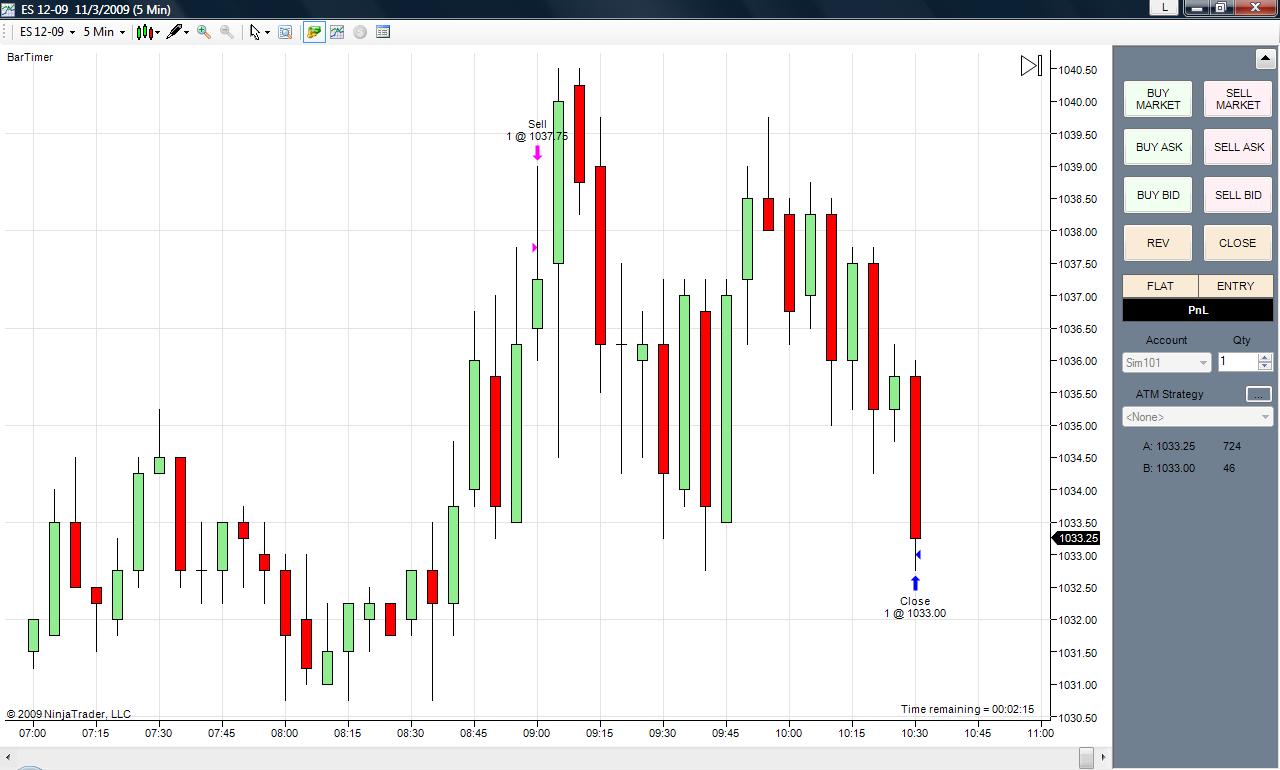 We'll forgive you
MM
..we all make mistakes...and besides I once was forced to see Michael Bolton..I was dating this girl who got tickets and wanted me to go......it was one of those really blazing hot humid August nights and an outdoor concert .....he did this thing where he disappeared onstage and then popped up out in the audience...well anyway he popped up right next to me and I just couldn't take it anymore...It's like that pushed me over the edge and I snapped.....we left...the rest of night didn't go very well....
Cheap Trick..Love those guys...seen em a few times...warmed up Robert Plant once as did SRV......"Tonight it's you" ..great tune.....Do u remember "Up the creek"...it's probably on Youtube..You've had a chance to hang out with Rocks royalty...I'm jealous