successful paper trading
I'm paper trading the
ES
. Successfully! I've came up with a strategy that I've been using since june ( since I lost all my money in march). Since June I only have 8 losers and 7 days where I wouldn't have attempted to trade. I have read some of the comments about people who show results from a simulated account. well, I have no choice. When I re-fund my account you will get to see me trade through my account. With real money. Today I was over confident and didn't wait for my signal. But I knew what was about to happen so I reversed my position at 1151.00 and ended up breaking even for the day. I'll let you guys know in advance that I will probably miss a couple of days sometime soon due to me switching my service to
AT
&T.
Click image for original size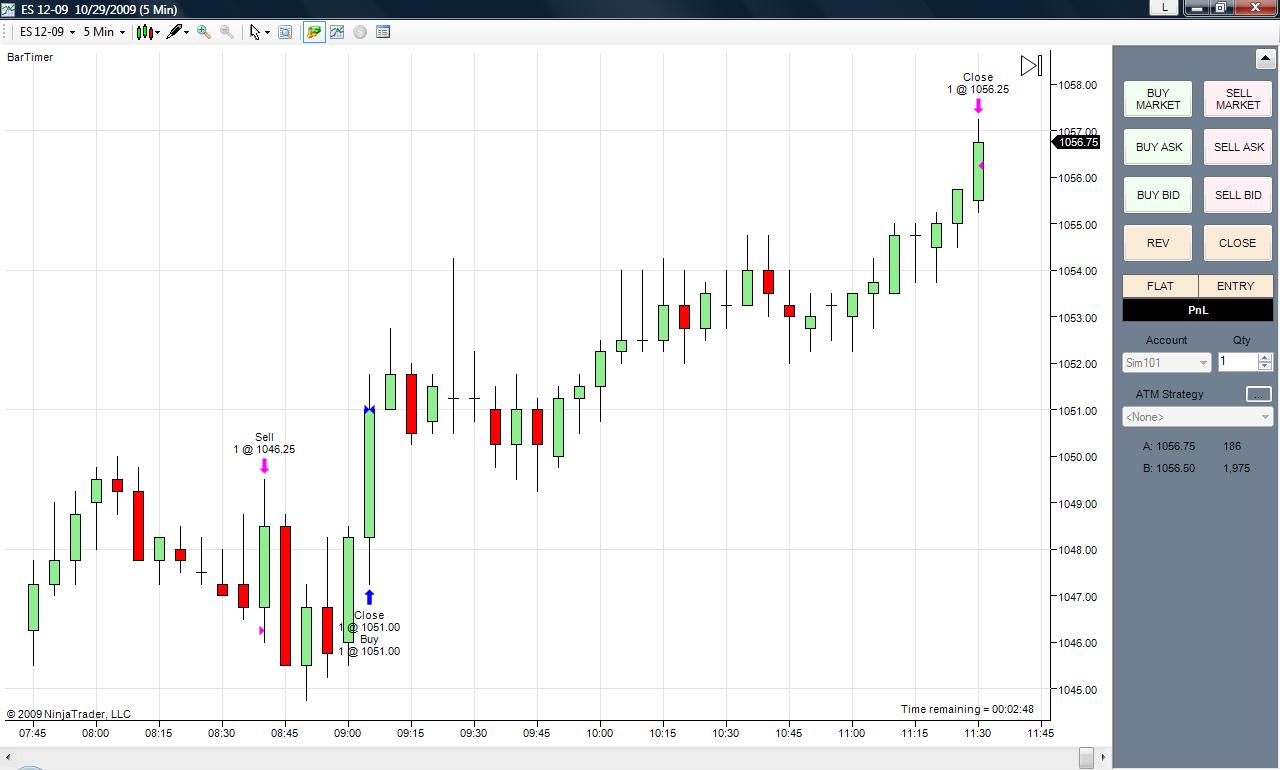 are we suppose to be guessing this system? I got lost with this thread......somebody get me back on track please..
Howdy InsideTrader,

Who's the "they" that are going to "cut you off" ... and what are the "they" cutting you off from ... are they cutting you off from a whom or a what?

Spill THE CODE dude ... quick, before the "they" flip the switch on the you! You're creating a freakin' forum frenzy here.
I'm back. As you see tosday I got in pre-market. Thaen I did something that I don't usually do. I read that today was a
fed day
and decided from that info not to trade today. Then I noticed that all was well. I got back in .50 worse than my original position. Notice that I didn't try to compensate for the .50 loss. I'm preparing the strategy now. Stay tuned. Here's todays results. Good Hunting!
Click image for original size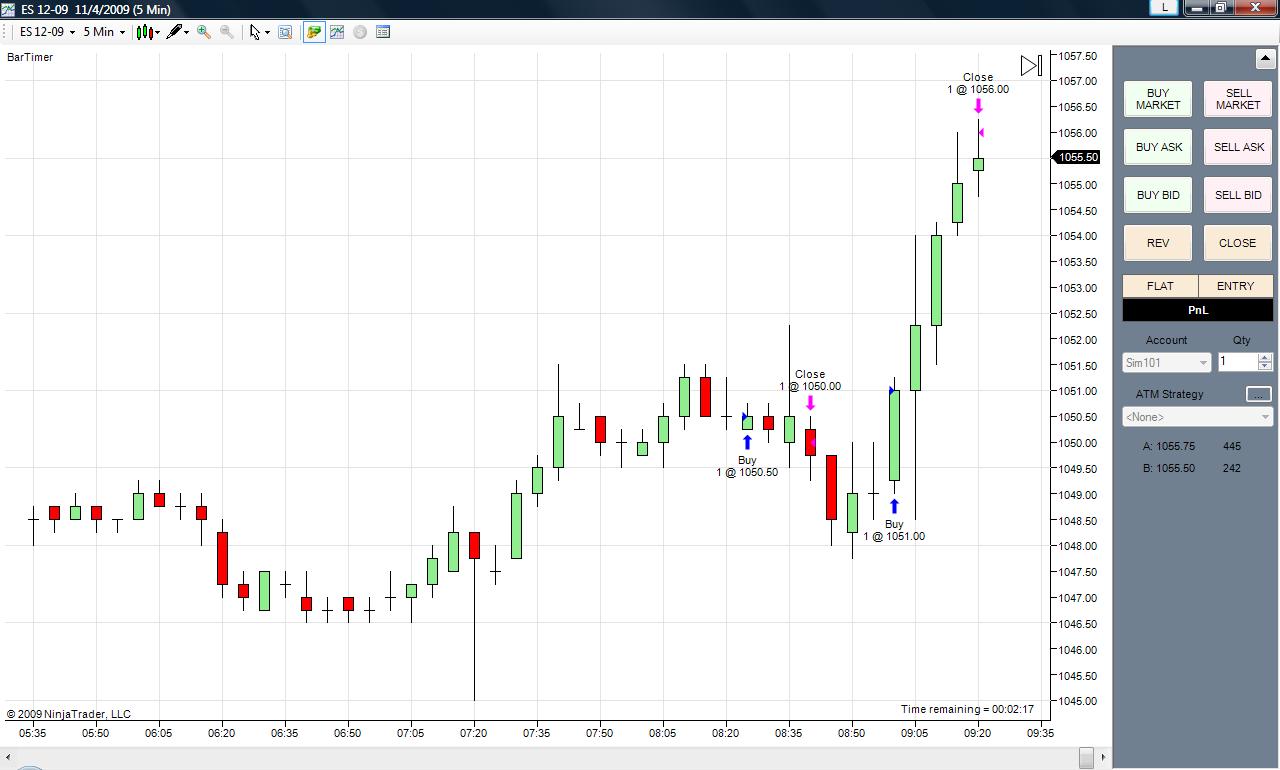 When are we going to get details on this? It's obvious it works, but without details, it's of no use to us. Soon, please?
@InsideTrader I agree with the comments in this topic. It doesn't really help any of us if you show us charts of winning entries and exits without explaining how you do it.

The only two reasons that I can think of for doing that would be as a preamble to a sales pitch or for ego/boasting. From what I recall neither of those fit your profile from your previous nickname.
Hey InsideTraderMonster,
Glad you're back up and running with your connection to etherville. Now is the time ... the other shoe's gotta drop ... can't hold my breath any longer ... I've peed my diapers twice ... have been driven to hard drugs from the excitement and anticipation of your promise to disclose your trading strategery method ... crying now as I write this post ... there's a tear in my beer ... a killer asteroid could hit in the next few days ...
Wouldn't it suck for this genius to go unshared???
SPILL THE BEANS MISTER MYPIVOTS.COM TRADING DUDE ... "right here, right now" (sorry for the VH reference ... though Sammy Hagar was cool, David Lee Roth was THE
MAN
).
Drumroll ... Badadadadadadadadadadadadadadadadad!
Click image for original size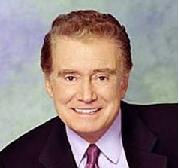 And your final answer is?
We'll forgive you
MM
..we all make mistakes...and besides I once was forced to see Michael Bolton..I was dating this girl who got tickets and wanted me to go......it was one of those really blazing hot humid August nights and an outdoor concert .....he did this thing where he disappeared onstage and then popped up out in the audience...well anyway he popped up right next to me and I just couldn't take it anymore...It's like that pushed me over the edge and I snapped.....we left...the rest of night didn't go very well....
Cheap Trick..Love those guys...seen em a few times...warmed up Robert Plant once as did SRV......"Tonight it's you" ..great tune.....Do u remember "Up the creek"...it's probably on Youtube..You've had a chance to hang out with Rocks royalty...I'm jealous