ES short term trading 4-23-10
ES short term trading 4-23-10
Good morning. still looking for that E wave to 1196 (or even lower3-4 handles!). Heck, i still want to see slightly higher to be sure D is complete. I also have 1212.25 as a possibility on the upside if we just continue higher. (wave 4 could also have completed at 1186.25 making a flat.). Monday the 26th looms just ahead. It certainly looks like Thurs. gave us a great low for the late Friday run up into bullish Monday. heres a short term look...
Click image for original size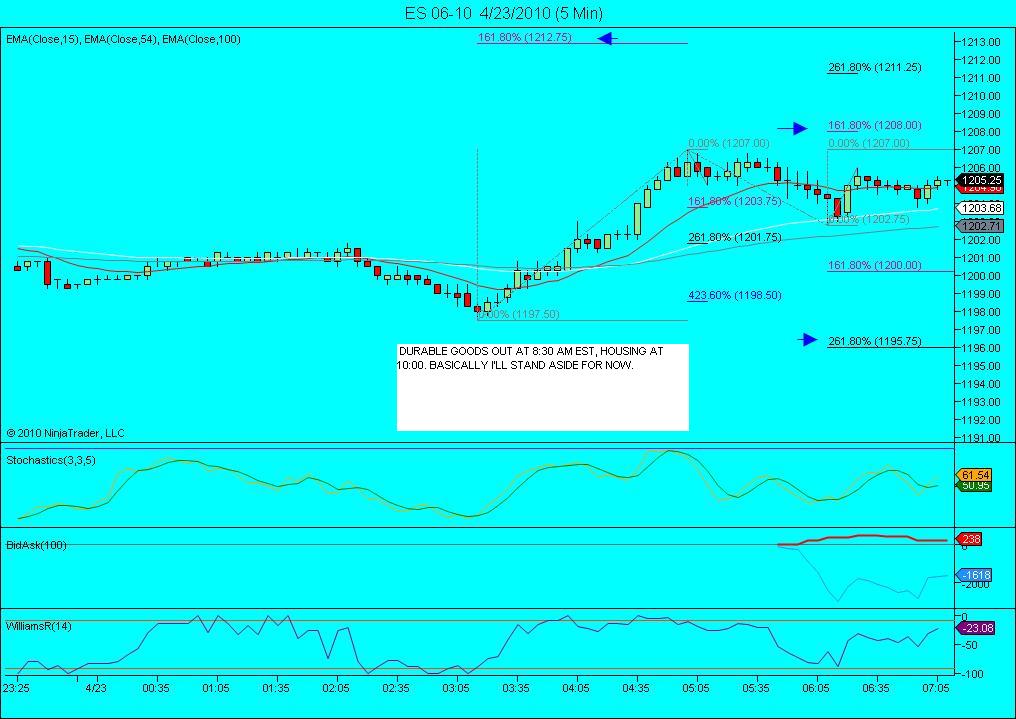 filled at 06.25...trying to hold last 3 with stop at 08.75...these volume zones are buy opportunities for some...not me...next target is that 03.50 if lucky
air pocket
is filled but may be trouble as no time spent inthere...YET!
Click image for original size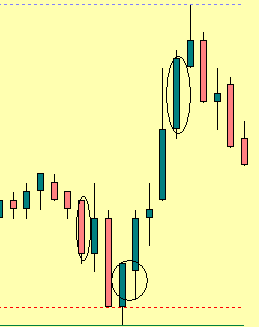 Admin edit: Replaced word doc with contents of doc which was this chart.
This is why BruceM rocks! Constant selfless giving.
Originally posted by BruceM

...Most imprtant to me is that you know how to spot these without me if you find them helpful...
I have other questions for later but can someone post this candle pattern...I don't "do" candles so I'm curious
Originally posted by ak1

The 10:05 is the golden short candle

Originally posted by redsixspeed

using the move from yesterday I have a measured move to 1218.25
this is my highest projection

====================================================================
Yesterday in the above quote would be refering to Thursday.
The projection of 1218.25 is still on the radar as we have not had a pull back yet that would cancel that projection..imo