ES short term trading 6-29-10
ES short term trading 6-29-10
LOL well, i going to start out with a big essay on why i thought we'd see a surprisingly large down move today but the market has frontrunned me again!....
Click image for original size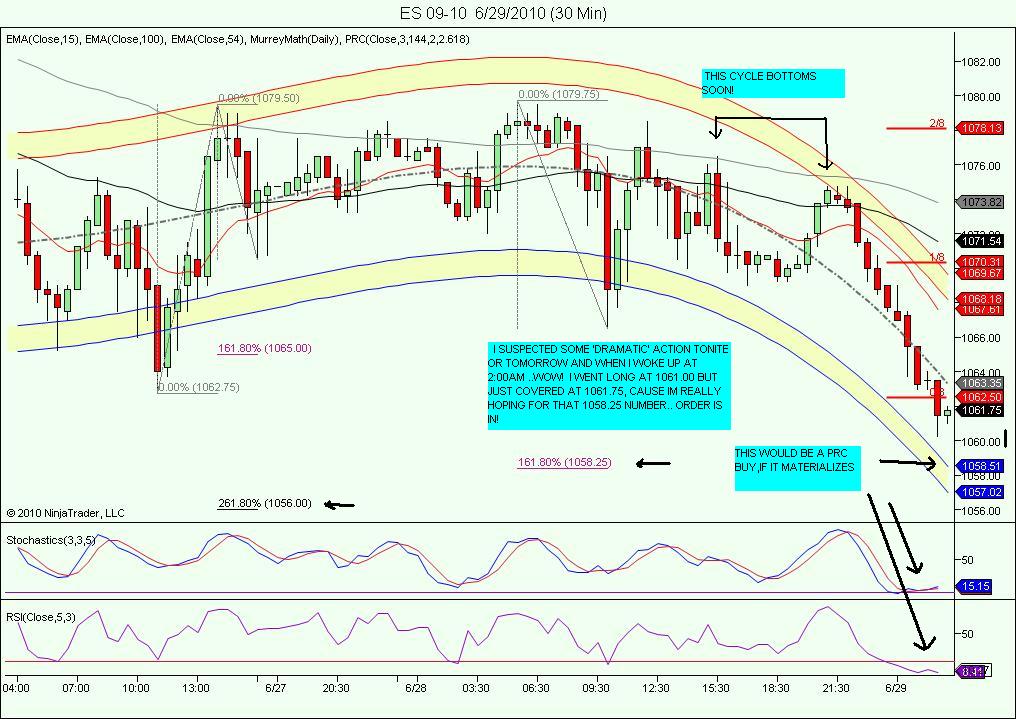 one more off at 33.25....keeping loose stop on last.....c'mom 25 ......Yikes ..perhaps too creedy!!
flat 34.25..damn
air pocket
traders gonna win on this ...LOL!!!
thanks for the effort on
$tick
explaination Phileo,,,,,
Ticks
seems to have a whole different feel in Pm trade now...just can't really getthem....new
tick
lows but now tringto make new afternoon highs...
just can't see how anyone can hold long term in this market....suppose we were short off that key 78 - 81 zone....? This market could go anywhere and does......like a freakin Junkie !!
So we drop almost 20 points in
RTh
early on and then consolidate in a 10 - 12 point range for almost 4 hours!!.....this gets back to trend day concept...I wouldn't consider this a trend day....but you had the right feel Phileo with your analysis on volume, the
vwap
, the test of the 46...the
$ticks
...nice read on your part...
All low range bars showing up at 41 - 43 area so no surprise that
POC
is there too......what happen to my 56 print???? an 85 % probability hasn't happened .....
seems like we may go down one last push...very smnall sell at 34 now..
LOL.. I know what you mean Bruce... if i had the guts to hold on my 1074.25 short from last nite id be rich! But thats ok, i'll take my nickles and dimes as long as im taking and not giving. Fwiw, after abottom here or more likely soon tomorrow the gann day today was supposed to be a low, and longer term i expect a rebound into friday, giving bulls false hope, but we;ll see. God,
if only i could have gotten that 1048.00 short(i think the market stalled at 1047.25 or .50 ) i would have held for at least 41. That would have been sweet, but i guess theres always tomorrow!