ES short term trading 7-20-10
ES short term trading 7-20-10
When i projected much lower prices,last weekend, few believed it. Everyone was looking for another 1100 test and higher. You probably wont believe what i feel comes next either! lol.. But enough macro crap, heres a snapshot of the near term ,going into the morning....
Click image for original size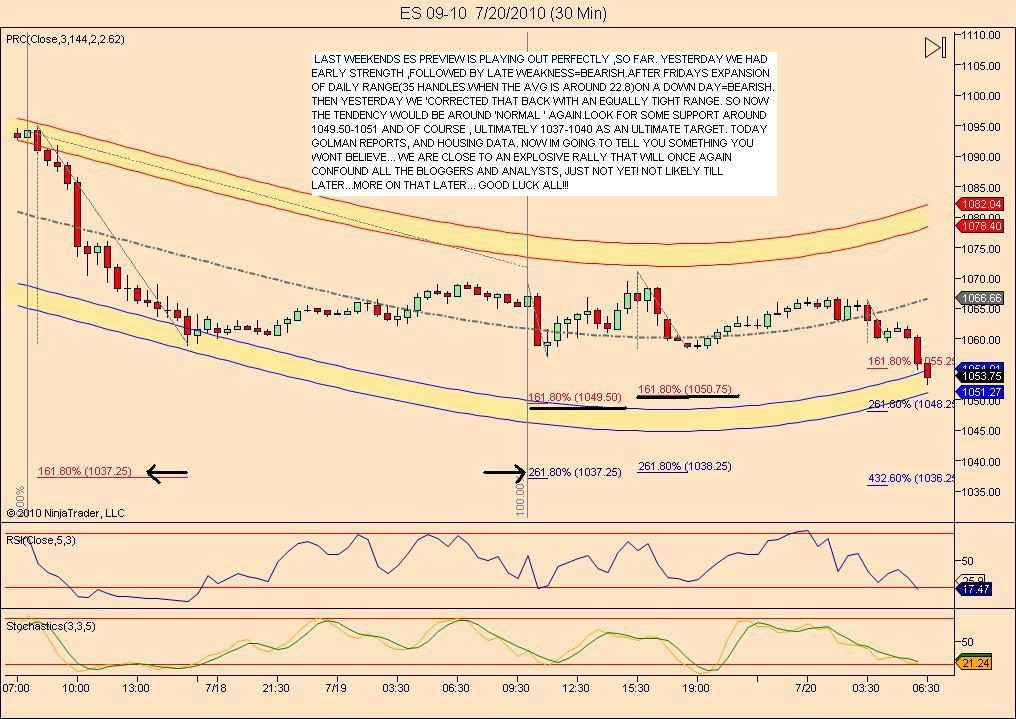 Be advised that today or tomorrow is Kools 12-13 day low... refer to last weekends preview and July calendar.. lately its been running 13 days so tomorrow would be more likely...
support zones
Daily s1 1056.75
Untouched Hourly 55
High Volume building Overnight here too
so zone 55 - 56.75
weekly S1 48.25
Daily S2 49.50
Untouched Hourly 47.50
Key number 1050
so zone 1047.50 - 50
If we can hold the 55 in early
RTH
trade they will bring it back to 61 area and higher...
If we start showing real failure at the 47.50 - 50 zone then 1040 - 1037.50 is the next zone
Low volume
in
O/N
at 58.25...and
O/N
midpoint is there...so if we get longs we need to take some off in that zone and then try to hold..
starting small long at 53.75 target is 55.75...will wait for
RTH
to trade out or ad on...
First post here, I've been watching Kool, Bruce and others for a few weeks now. You all are some of the best traders I have ever come across. Your strategies are excellent and I am learning a great deal, thank you for sharing and teaching.
You all seem to have a great feel for the market and it is highly informative to follow your work. The charts that you post provide a great deal of insight into and are extremely helpful from an education standpoint.
I hope to be able to
add
some worthwhile information as I become more knowledgeable.
Thanks again, and happy trading!
Morning everyone!
You can see prices have been trading under
VWAP
since early morning with volume building down in the 1053-1056 area. As per Bruce and Kool lets watch to see what action does when
RTH
begins.
Click image for original size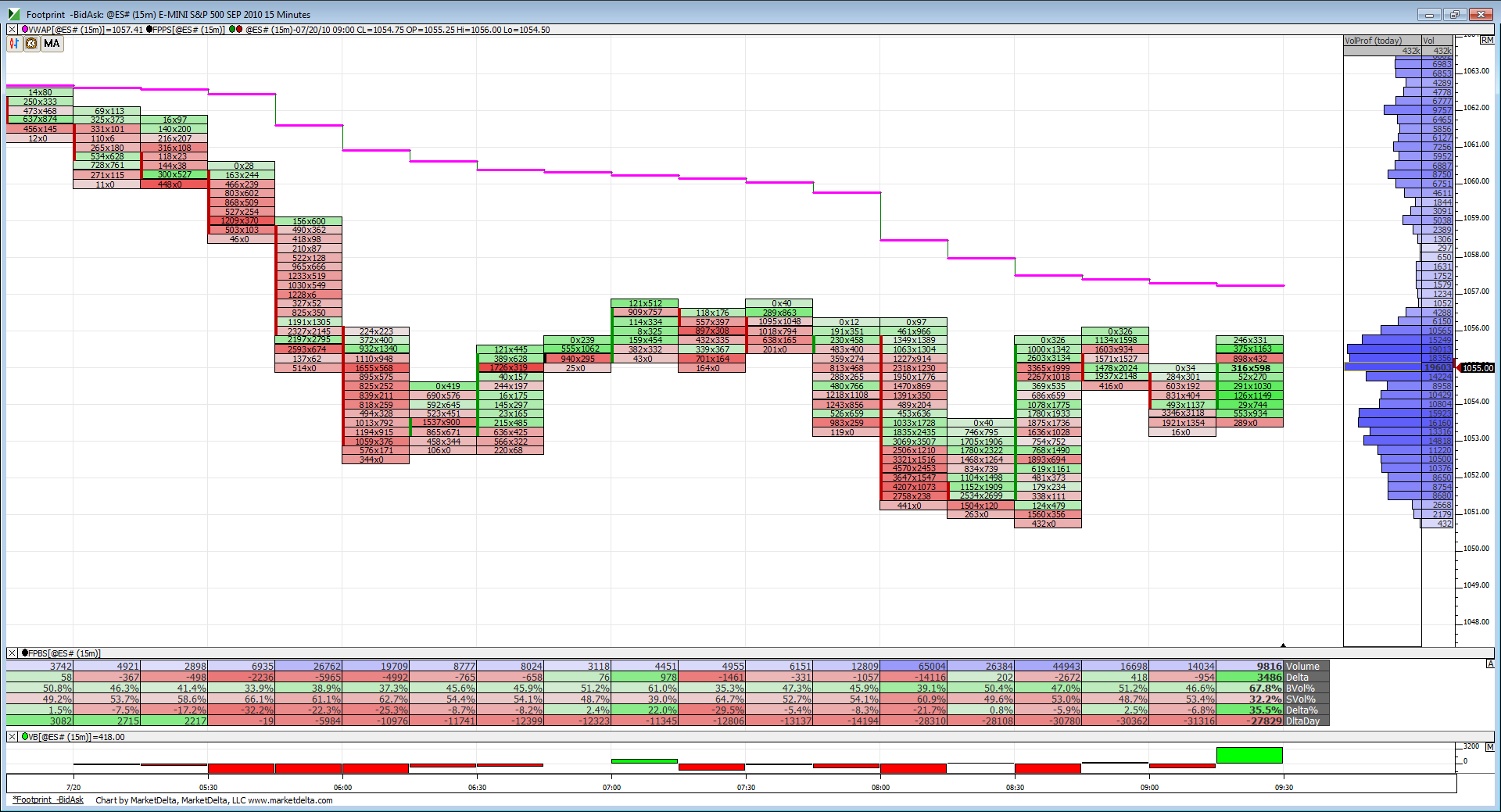 My initial inclination would be to be a buyer at 1048.25 or a seller at 1061 or 1065-66. That could always change with
price action
, but thats how i'll play the early going..good luck all!
And theres the air fill at 1058.50..should continue to push slightly higher tho..now hopefully thr red avg..currently at 1054.75 will beginto provide support...