ES short term trading 7-20-10
ES short term trading 7-20-10
When i projected much lower prices,last weekend, few believed it. Everyone was looking for another 1100 test and higher. You probably wont believe what i feel comes next either! lol.. But enough macro crap, heres a snapshot of the near term ,going into the morning....
Click image for original size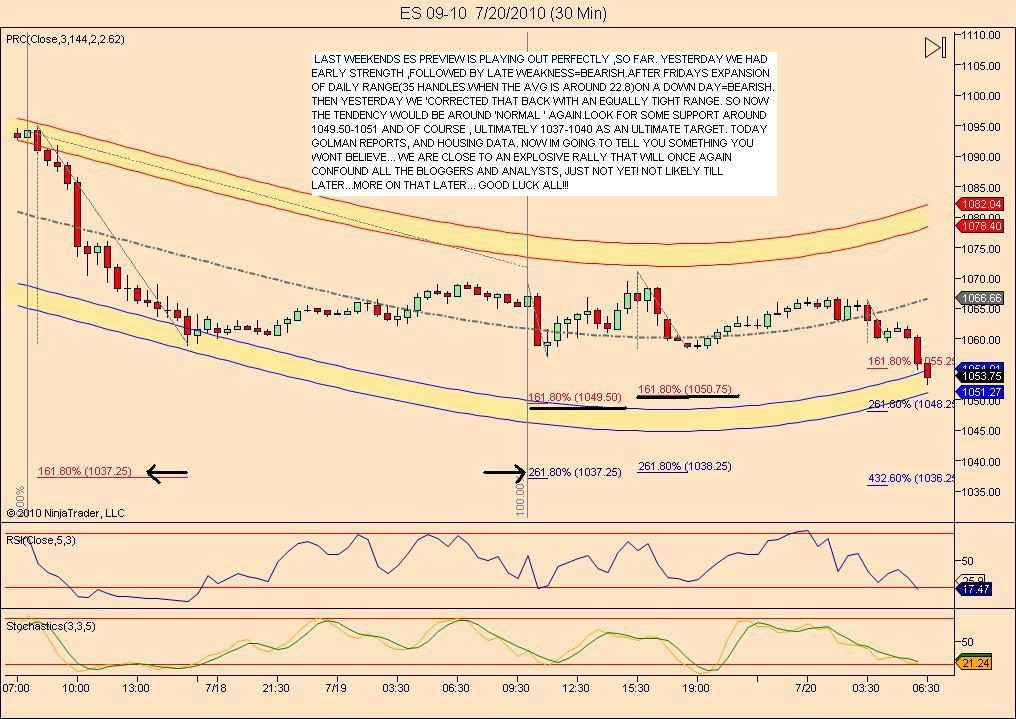 Originally posted by BruceM

I will buy new highs if the 55 - 56 zone holds this decline...not a good read here.....as that damn low tearing at me

Kindred spirits! Feel the same dam way! but this 66 zone could be good support!
here is that low that is troubling me..while I'm twidling my thumbs
Click image for original size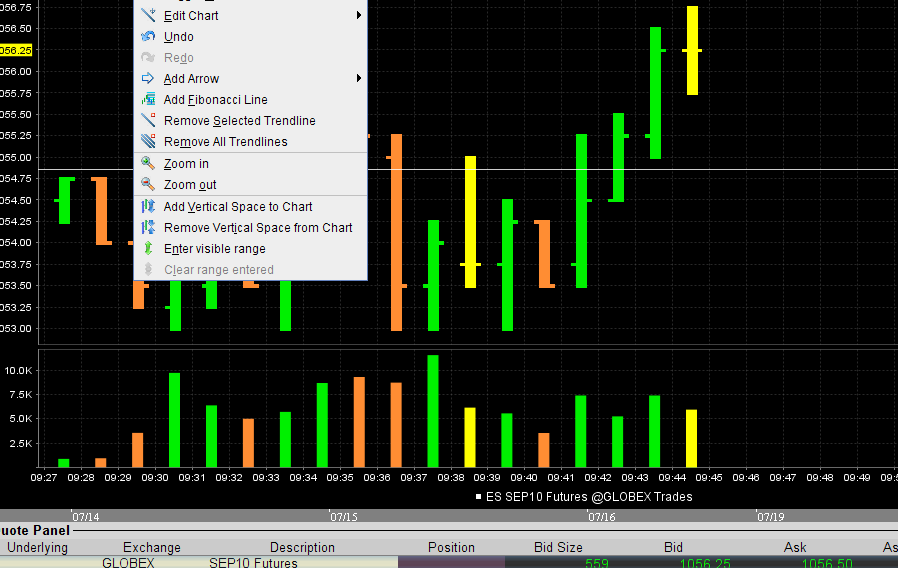 My plan is to buy new highs or sell 55 now...
the challeneg with breakout trading are the low and high
$ticks
...just bad place to trade
200 % ext so far, broke the black
S/R
lines(horizontal), intraday upside target is that first horizontal green line, NOT a buy recommendation, just a target for trading, how(if) it gets there???? I'm thinking later in the day if it makes it? Trend is down and counter trend trading only.
Thinking descending wedge from yesterdays high. Last wave down sharp.
Nothing says we can't drop straight down at anytime, quick and nimble.
1051.25
S/R
line. Don't be long under it. Pierced only so far.
Click image for original size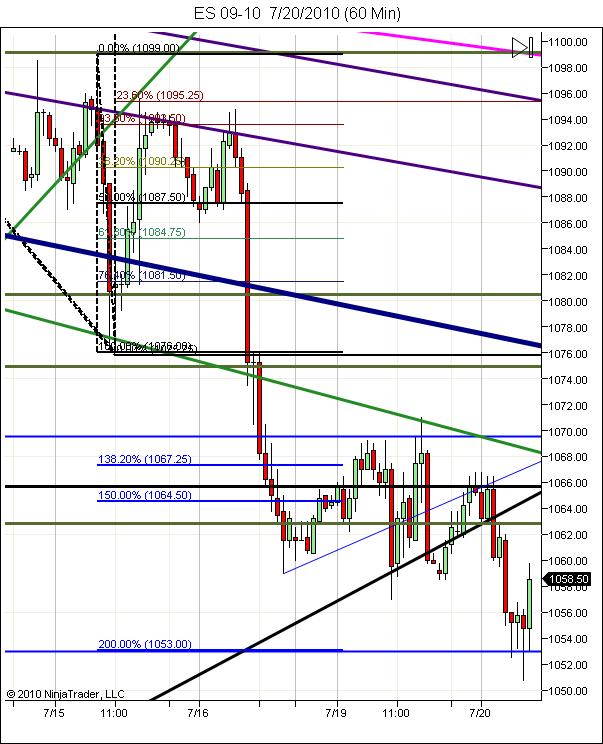 the
$tick
where at minus 900 on that PERFECT retest of the 55 nummber so I can't sell that....so the bounce up off support was a buy for me......a bit different then my usual
fades
two off at 60.50...holding 2....