ES short term trading 7-20-10
ES short term trading 7-20-10
When i projected much lower prices,last weekend, few believed it. Everyone was looking for another 1100 test and higher. You probably wont believe what i feel comes next either! lol.. But enough macro crap, heres a snapshot of the near term ,going into the morning....
Click image for original size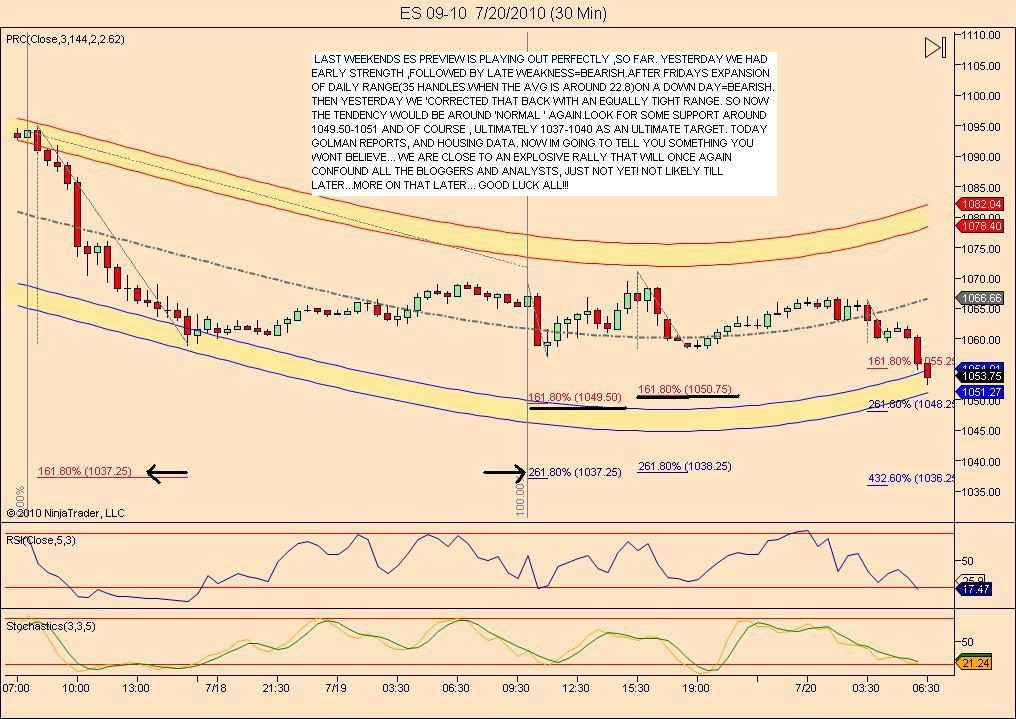 Investor r/t showing a double top as per 30 minute on this bar but
IB
data not showing that on 30 minute bars....can any tell me whatthey have?? and soon..
thanks..I like your answer becuase a double top on 30 minute gets tested too much
Little time at 70.50...c'mon..go fill it!!
Originally posted by Lorn

I've got 1075 and 1074.75 for the 30 minute tops.

Back to the trendline, now for the close???
I'm thinking down. Could be wrong.
Click image for original size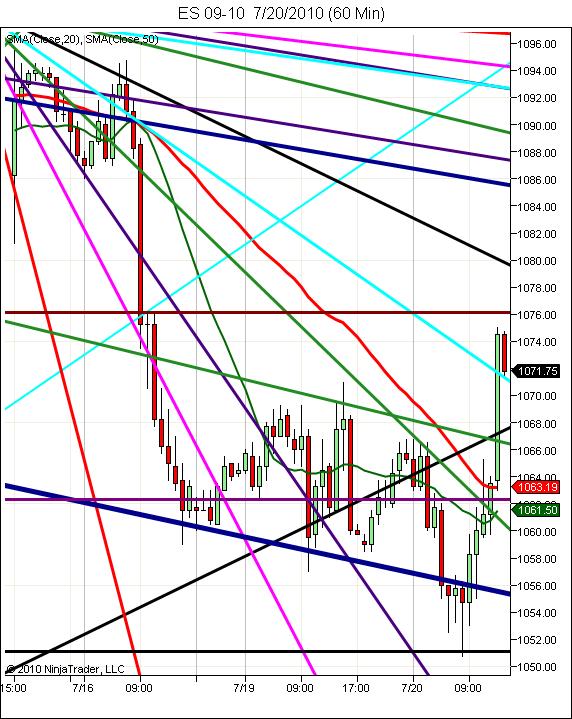 A little luck is good for the soul!
Originally posted by BruceM

two more off at 70.75...holding one