ES Short Term Trading 7-30-10
ES Short Term Trading 7-30-10
Range
S/R
for 7/30/2010
R1 = 1119
S1 = 1082.75
R2 = 1125.125
S2 = 1076.625
Steenbarger Pivot = 1098.75
There is a
gap
from 1064 to 1078.25 - maybe that will get filled if we see 1075.
Originally posted by Big Mike

A break below 1090 brings 1075 into play as a target IMO.

Here is a look at the action since the 8:30 news.
Trading under
VWAP
most of the morning and now a break away move. We will find out soon enough if this move can be sustained.
Click image for original size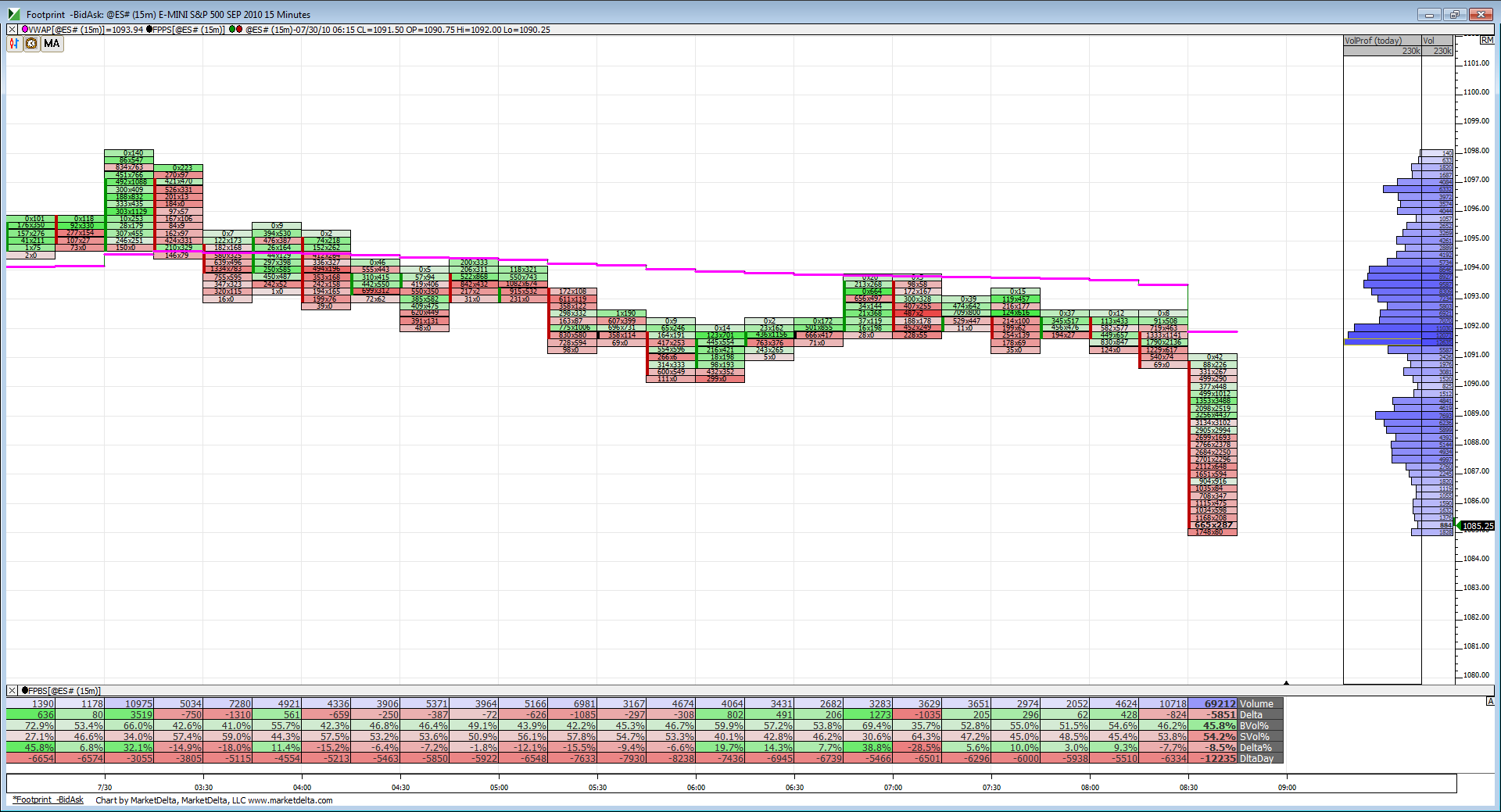 Thx, a little early, but i still can profit from it
Originally posted by koolblue



Click image for original size



For the past 10 days
HOD
or
LOD
occured with in the first 60min ( 1 exception), sometimes even in the first 5 min !


Date    HOD/LOD     Notes



7/29    1113        H of 15min OR

7/28    1111.50     H of 15min OR 

7/27    1117.75     H of 15min OR

7/26    1097.75     L of 15min OR  

7/23    1084        L of 60min OR, L of 15min OR was 1084.50  

7/22    1078        L of 5min OR

7/21    1085.50     H of 5min OR 

7/20    1053        L of 5min OR

7/19    1071/1057   LOD occurred 82 min after open

7/16    1086.50     H of 5min OR 




Action into the open. Notice
VWAP
sitting in the volume valley in the 1090 area and the volume bulge in the 1086 area.
Click image for original size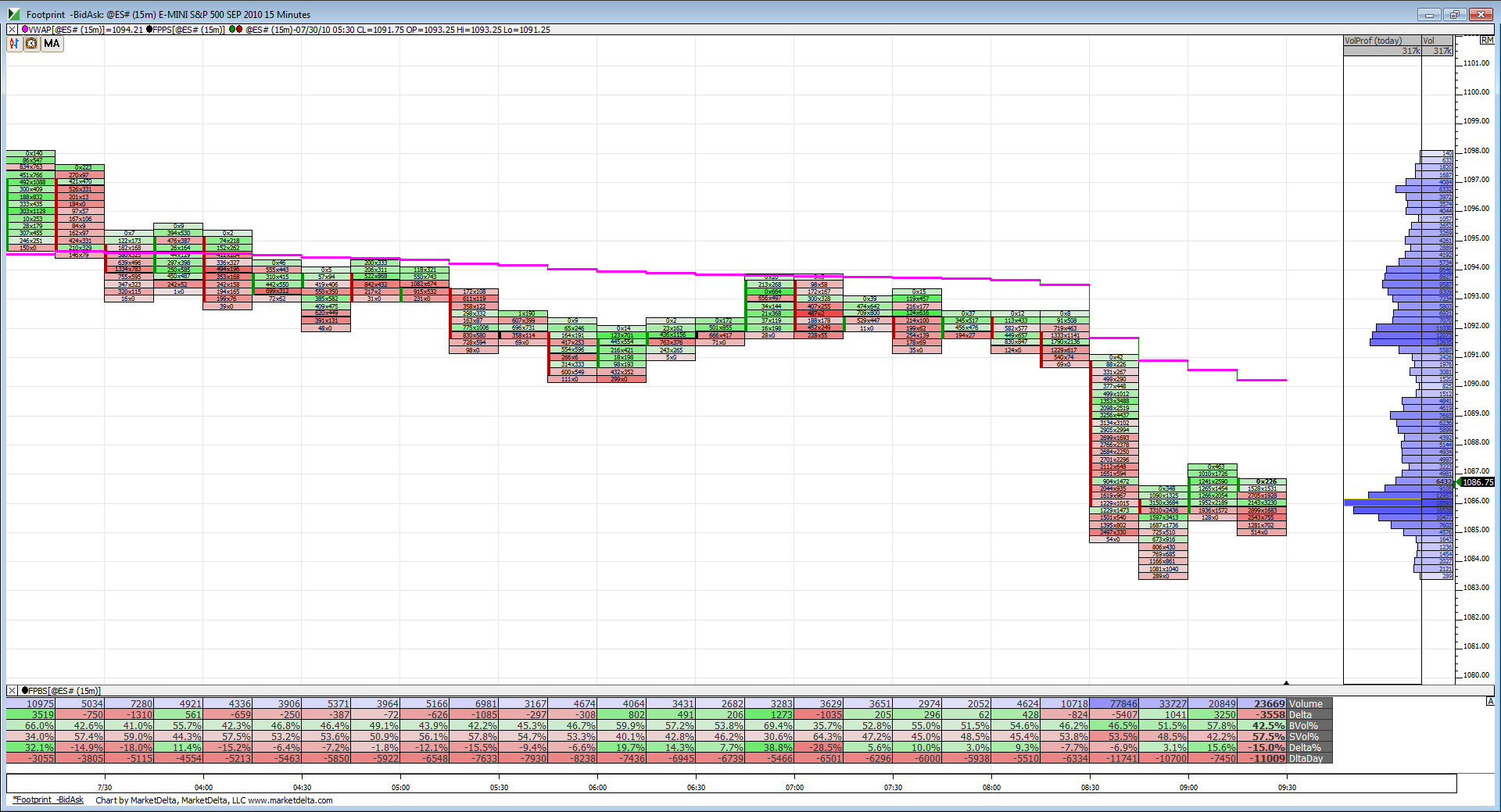 You're sharp,Wendy! Actually , i dont normally use fib retracements, just my Kools tools fib extentions. Sometimes, tho at what i feel may be an important high or low, I sometimes look around for any other kind of corraborating evidence to support my theory (like is there support or resistance here?,are any cycles topping or bottoming here,is this a previous high vol zone?,...etc). Probably just a confidence booster. I have never found fib retracements to be tradable. Doesnt mean they arnt, just not for me. In this case i believed the low was important in that i was looking for the daily low to be made here, and possibly for the next few sessions. I was caught a little off guard as if memory serves, i had just logged on 5-10 min before it occurred and really had no time for much study!. That in itself speaks to the power (and confidence i have) in my fib extentions. Hope this helps explain my view and actions a little better.