ES Short Term Trading 12-8-10
ES Short Term Trading 12-8-10
Just to kick off the topic with what I've got on an
ES
30-minute chart showing
PASR
levels in Blue with the light dashed lines being Wkly Pvt levels. Merely a "map" coming into Wednesday's trading. Also, am posting from
TradeStation
charting, the Weekly Volume at Price
HVN
price areas from
RTH
. Not much changes in price levels from last posting of my charts. Hope some folks find this useful!
Click image for original size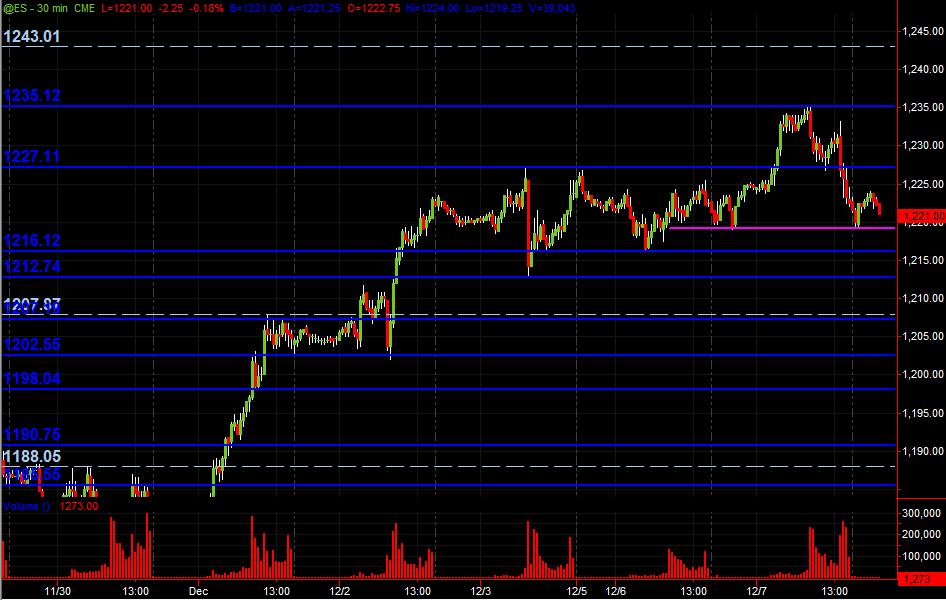 Click image for original size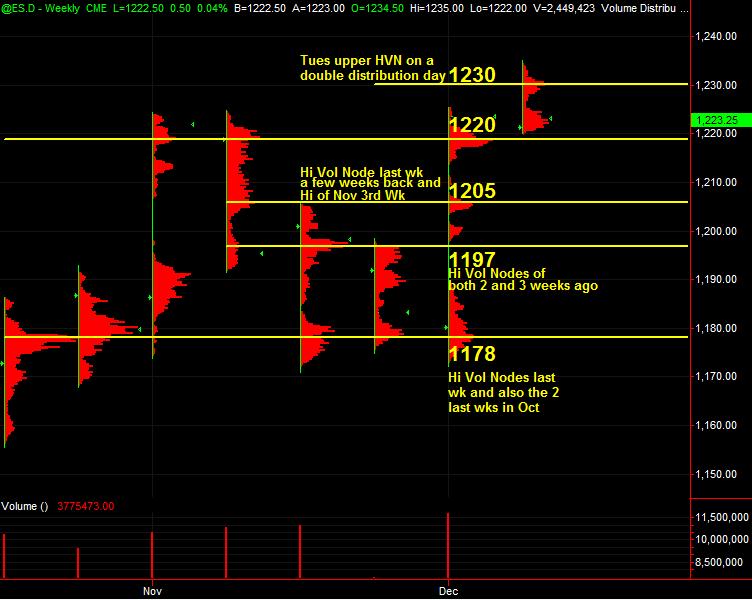 If the 1219.00 (Today's low) does not hold then 1212.00 is my objective for now. Some support at 1216.00.
ES
now trading at 1219.50 -- 23:44
Finding support at 1219.00 will have me targeting at a possible retest of today's high at 1235.00.
Will see, and as always, the market has the last word and in due time will show us the way.
I'm using 27 - 28 as resistence (
triples
up there too) , 1222. 75 becuse it was a key number on Monday and overnight has traded through it and 1216 - 17....somebody is really protecting that so far from declines
staring small shorts at 26.25 now...I don't want market spending too much time above 29 this morning..taget is
gap
fill.. but 24.75 to tighten
Be sure to click the above chart so you can see where the above projection comes from.... a look at the seasonals...
Click image for original size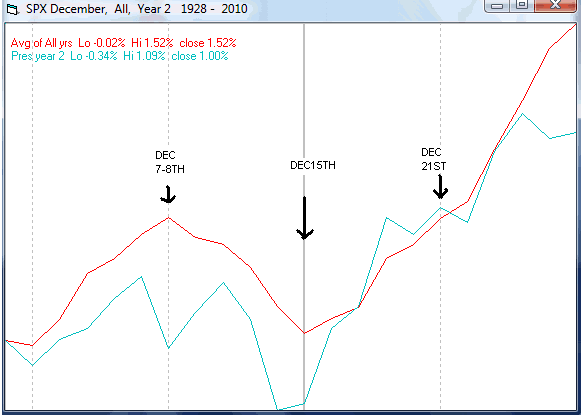 Here is a look at the
O/N
VP. Big volume in the 22.50 area.
Great to see you back on the board Kool!
Click image for original size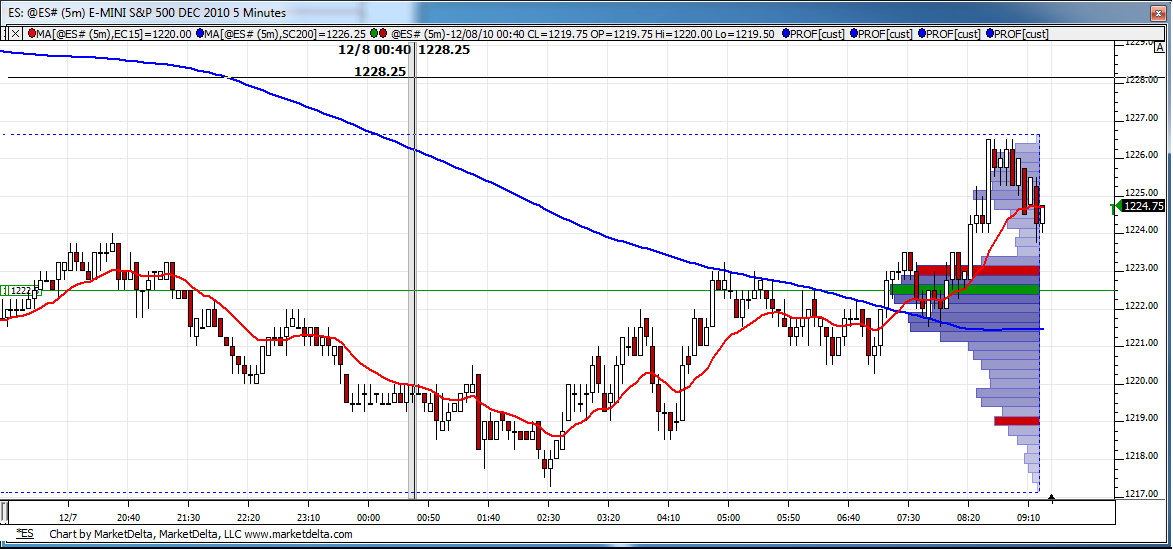 Thanks guys... after a fantastic nov, ive cooled off in dec, misgaging how far this puppy would run, but nailed the 1171 low for a nice
spy
options long. now looking for higher basically into jan? Then the usual seasonal decline into feb.... we'll see!...short scalp attempt right here...
BINGO...1125.00 .. NICE DAY OFF TODAY.. Good luck trading to all! (actual exit was 1125.25)