ES Short Term Trading 12-8-10
ES Short Term Trading 12-8-10
Just to kick off the topic with what I've got on an
ES
30-minute chart showing
PASR
levels in Blue with the light dashed lines being Wkly Pvt levels. Merely a "map" coming into Wednesday's trading. Also, am posting from
TradeStation
charting, the Weekly Volume at Price
HVN
price areas from
RTH
. Not much changes in price levels from last posting of my charts. Hope some folks find this useful!
Click image for original size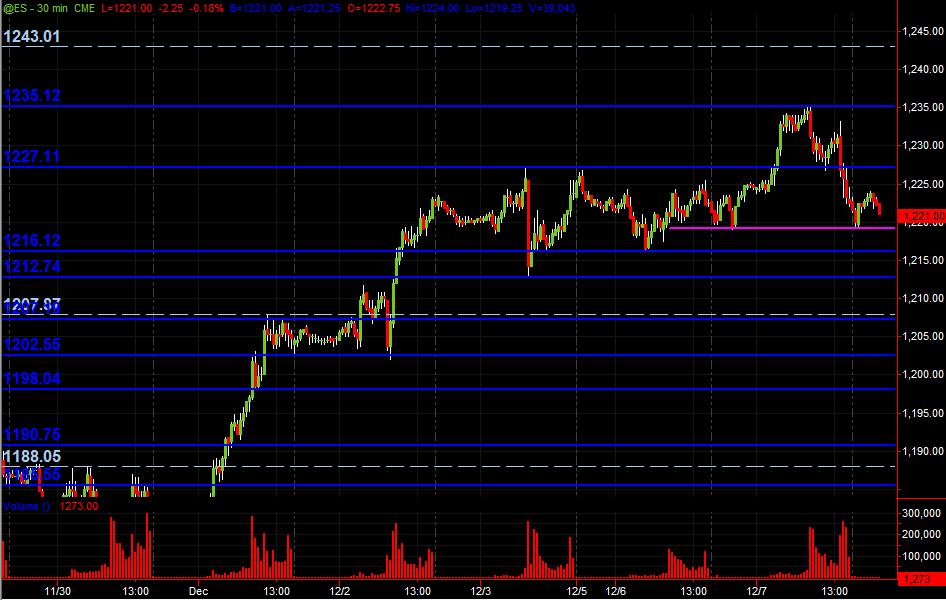 Click image for original size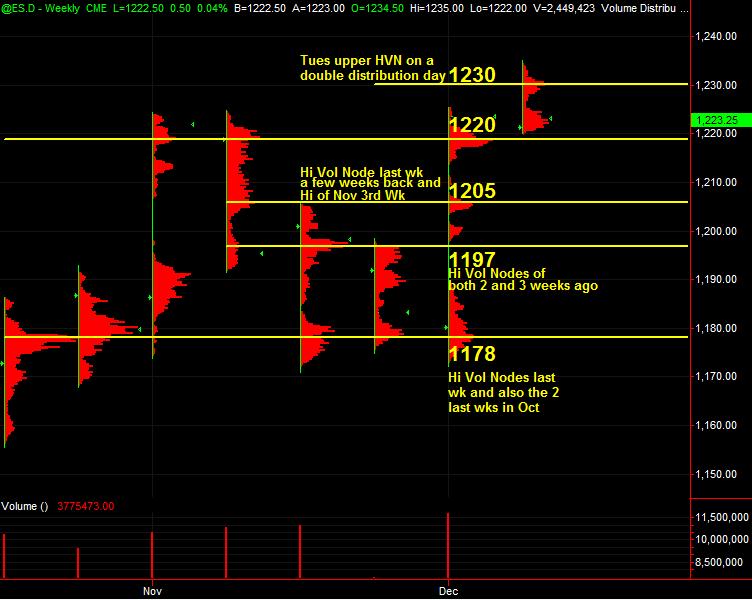 Hi KB. It is good to hear from you again. Kool's Tools are still working well for crude and nat gas. Thanks again.
Here is the developing weekly profile. 1228
LVN
just above.
Click image for original size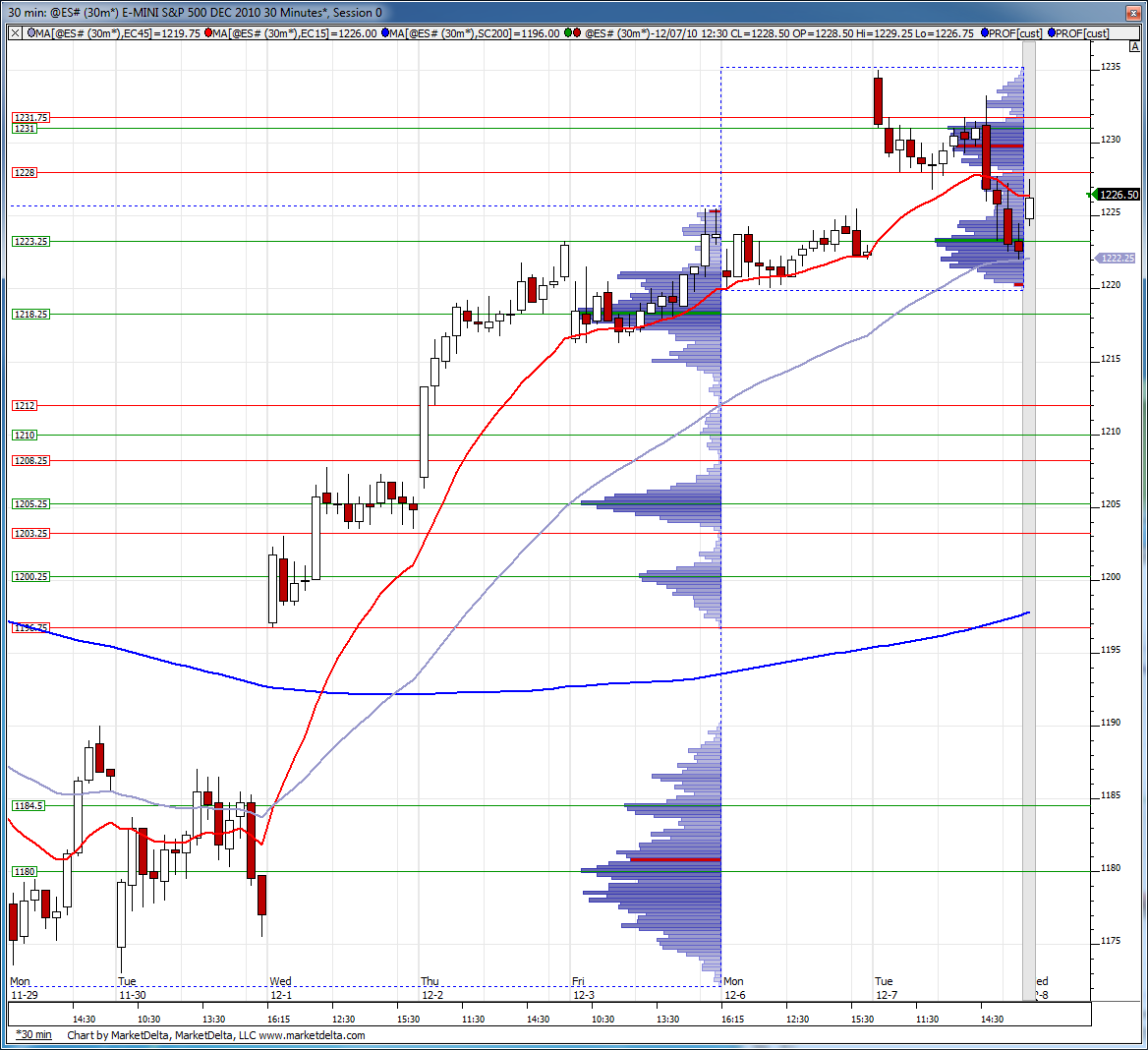 that huge one minute down bar from YD had big volume...gonna take a lot to push over 30 area...so selling into that bar is still the plan for me
due to
add
on I'm scaling out at 25.25 that is OR high but trying to hold three....
gap
then new lows........open in range though so don't expect a quick drop...runners have their work cut out
did anyone see the third one minute bar today creates it's own
air pocket
...stumbling block....
and welcome KOOLIO.......closing
$tick
idea kicked in on Friday.that rocked
hope u r well...
BINGO...1125.00 .. NICE DAY OFF TODAY.. Good luck trading to all! (actual exit was 1125.25)