ES Short Term Trading 12-8-10
ES Short Term Trading 12-8-10
Just to kick off the topic with what I've got on an
ES
30-minute chart showing
PASR
levels in Blue with the light dashed lines being Wkly Pvt levels. Merely a "map" coming into Wednesday's trading. Also, am posting from
TradeStation
charting, the Weekly Volume at Price
HVN
price areas from
RTH
. Not much changes in price levels from last posting of my charts. Hope some folks find this useful!
Click image for original size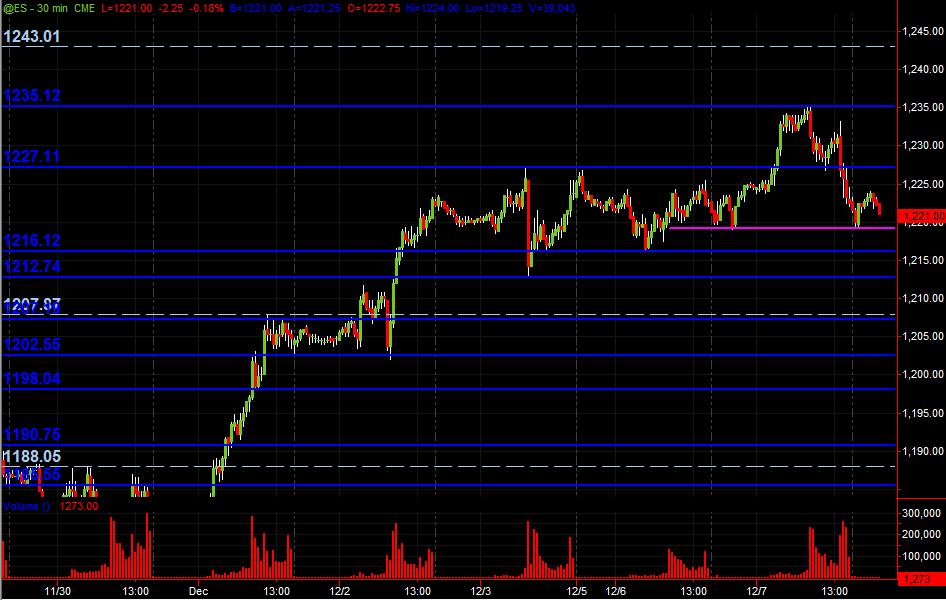 Click image for original size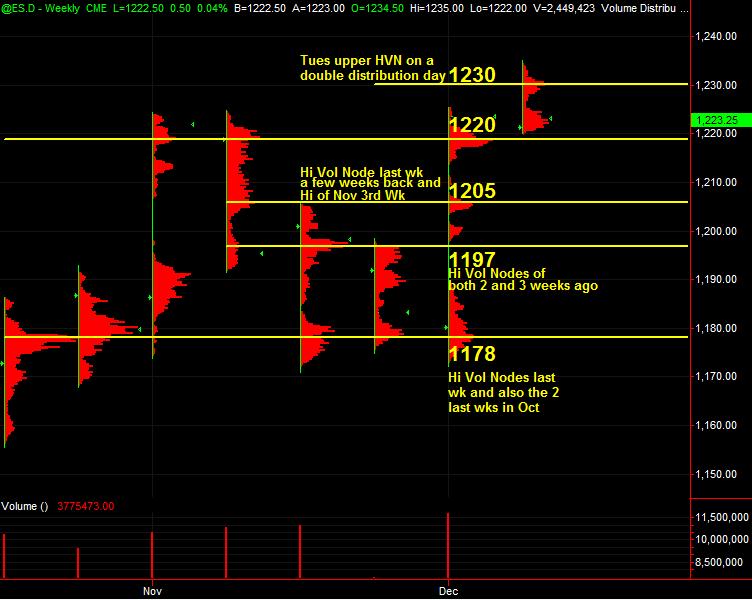 trading for 24 retest off 25.75......this third and last try on short
fade
for now....will pirce attract back to the 22.75 or make new highs to go back uo to 28 volume?.....we shall see
Still have shorts being held as per
cum delta
readings from the 28.75 turn and the wipe out of
O/N
longs at 17.25 but price still hasn't visited 17.25 so if those early
RTH
shorts decide to cover price will rise quickly to test 28.75, otherwise lower prices seem next in line. How is that for uncertainty!!!? LOL
Click image for original size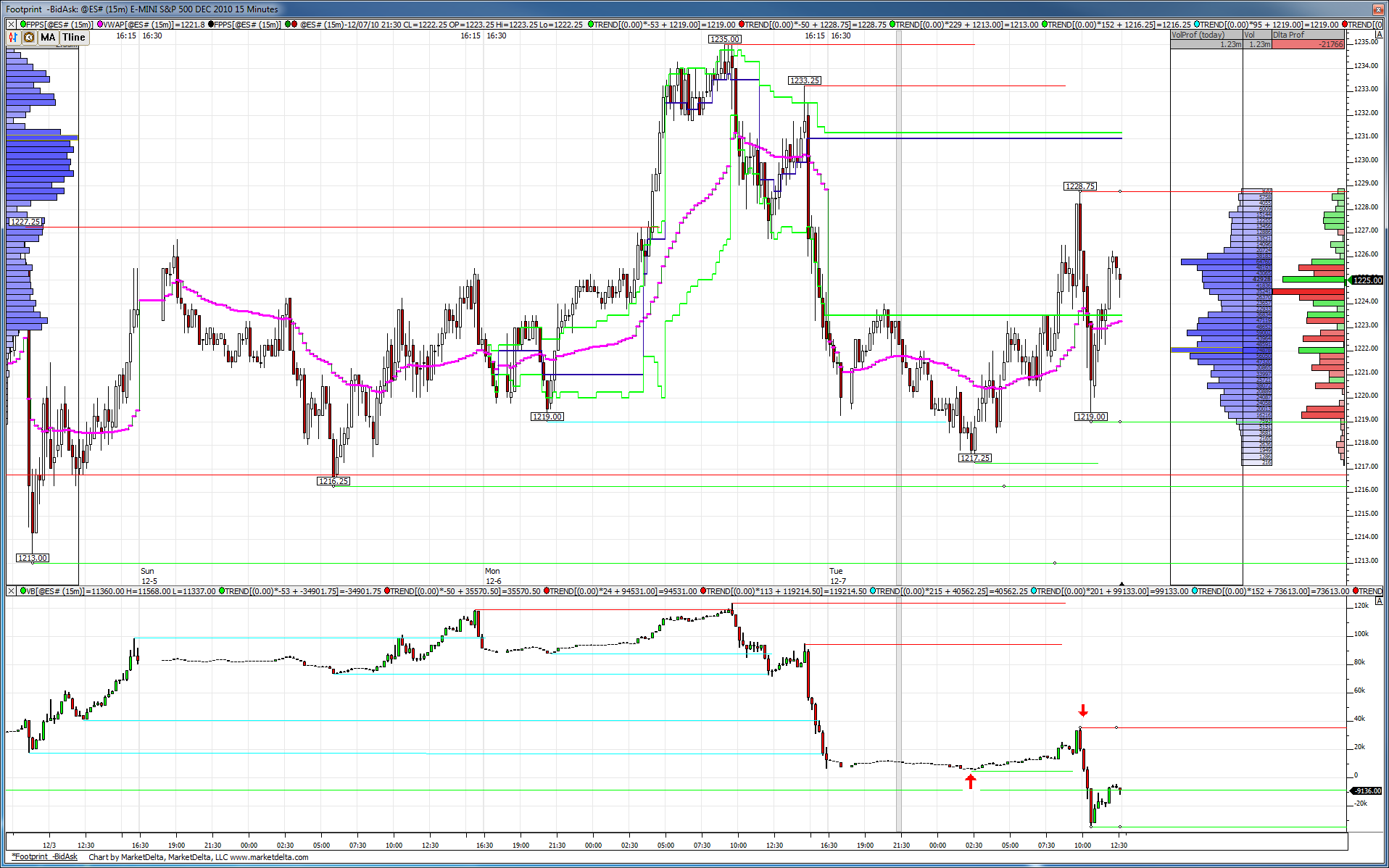 If prices cant hold here around 1223 (the 13 min
vwap
) theyre likely to go to 1221.00-1221.50...at least . i
ll likely try a long around 1221.25.
hoping now they try to keep this symetric off the 25 - 26 area...to go back to center and fill in volume....
lorns chart shows it well with that
low volume
inthe center...so expecting 24 to revist again is a good idea unlsee the volume comes in to spike us out of range
will keep selling and small until new highs...if they come..otherwise 26 sells or higher are prefered to target 24 area..eventually they will bust it free and we will lose so keeping it small just in case
those who are trying buy the breakouts will cover if it gets back below 25.75 and hopefully help fuel our decline and if they are right they will buy more above that 27.25 high.....I will lose there too...

so this needs to go quick.....odds of some kind of move increase the more we consolidate
BINGO...1125.00 .. NICE DAY OFF TODAY.. Good luck trading to all! (actual exit was 1125.25)