selling 1240 and 1242...
In
O/N session
.......1242 hasn't hit yet........betting they don't want to spend much time trading near the 1250
RAT
on this opt. Exp Monday....
will hold for
gap
fill...
Originally posted by pt_emini

Just entered short at 1239.25 at the low volume break point on Lorn's chart.


Closed the short attempt at 1240.00 with a 3
tick
loss.
My resistance this morning , pre- open , is 1239.75 - 1240.50.... (high vol +
POC
). Above that level is 1241.50 - 1242.00 (
VAH
+ yest High).
Support clearly delineated at 1235.25. Below that is a
low volume
zone at 1232.00 - 1232.50 (in the middle of Friday's
Value Area
).
Got off a couple short trades yesterday late as market finally broke down through the 1238.50 support level.
This morning starting with a short at 1239.25
FOMC
this afternoon, so expect things to slow down a bit through the late morning into lunchtime hours.
Click image for original size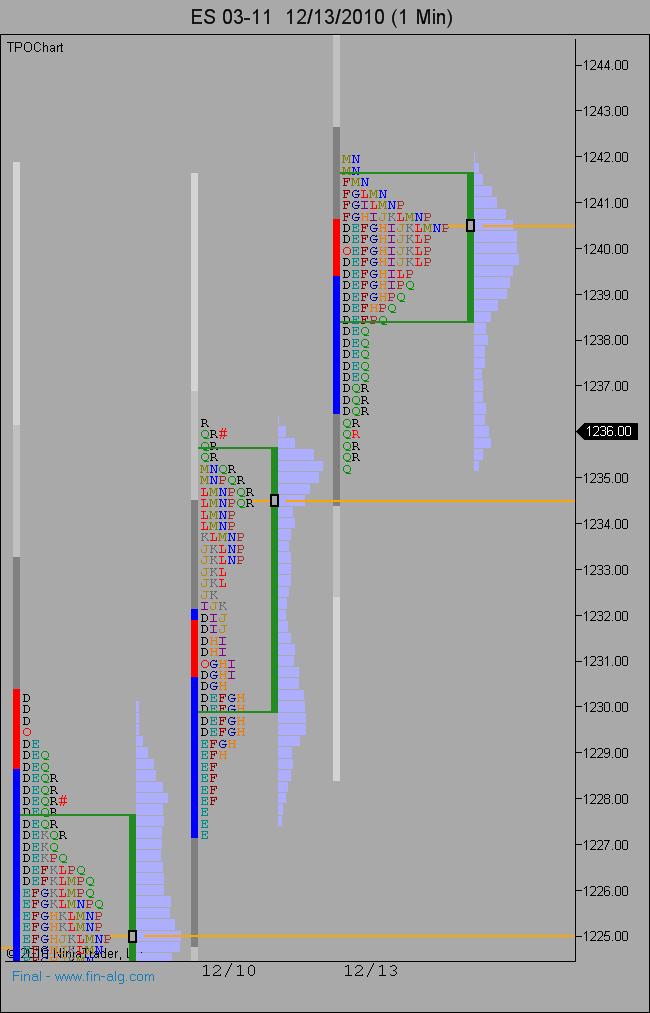 this is untradeable to me......watching pushes up away from Pivot and
rat
at 1237.50 to sell into..so basically using the 36 - 37.50 as a magnet...but haven't traded yet....
Last month on Tuesday and wednesday of Opt. expiration they kept it away from 1175 and 1200
Rats
.......so lets see if they can keep it away from 1250 and 1225 over the next two days.....obvious
Fed day
and tax news may give the market some extra volatility but still watching those two areas as main keys
Great job from everyone! BruceM, Lorn, Monkey M, & Pt-mini.

Thanks for sharing the way you see.