ES 3-17-11
Price coming down to challenge
VWAP
. Notice the selloff in
CD
below the early morning low. This means a couple of things. One, the buyers from 1259 area have already covered. Two, knew sellers from 1273 area are currently in control but we do have what I term a
CD
imbalance so either prices confirm the direction of
CD
or we get a sharp reversal with all those sellers forced to cover.
Click image for original size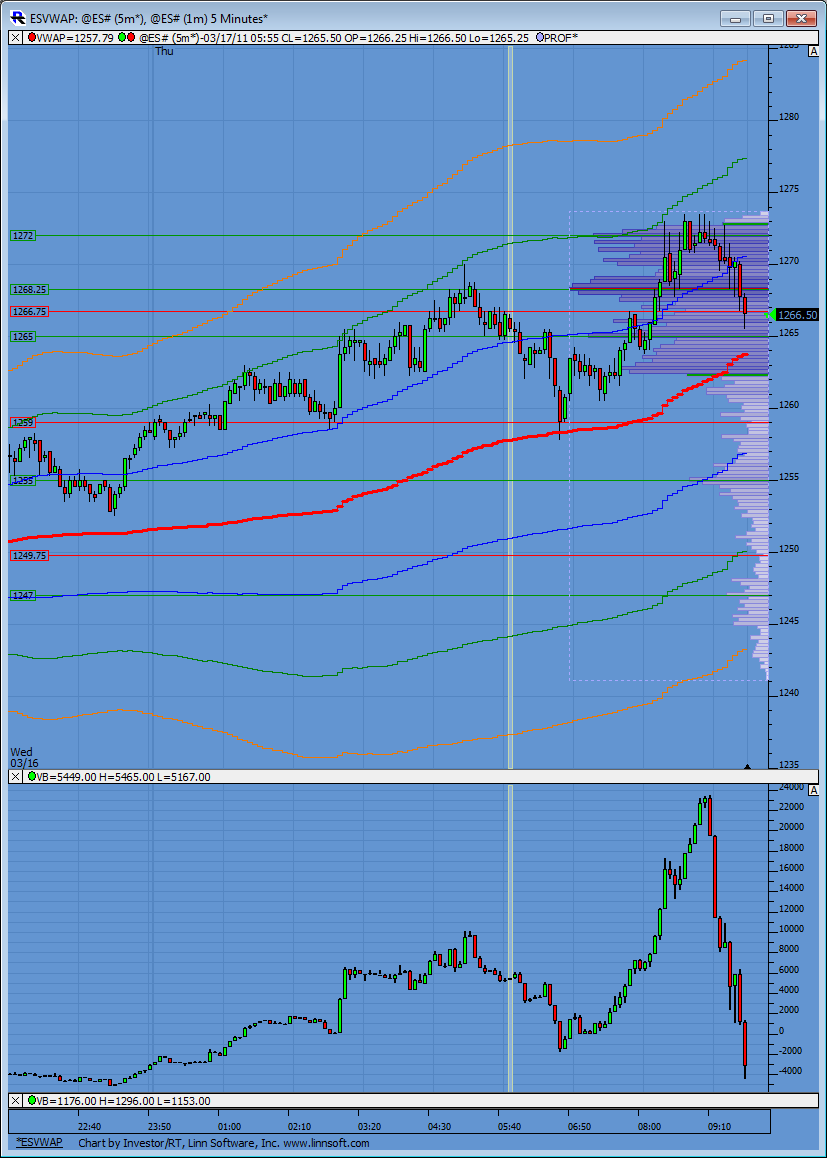 beautiful shot of that spike at 65 lorn in
O/N
....I have 62 - 63 as the magnet...it will be interesting to watch....unfortunately from the sidelines as reports kept me sidelined
Looks like he bought more. I am with him. Sorry takes time to upload the caption. maybe I should just type the number
Click image for original size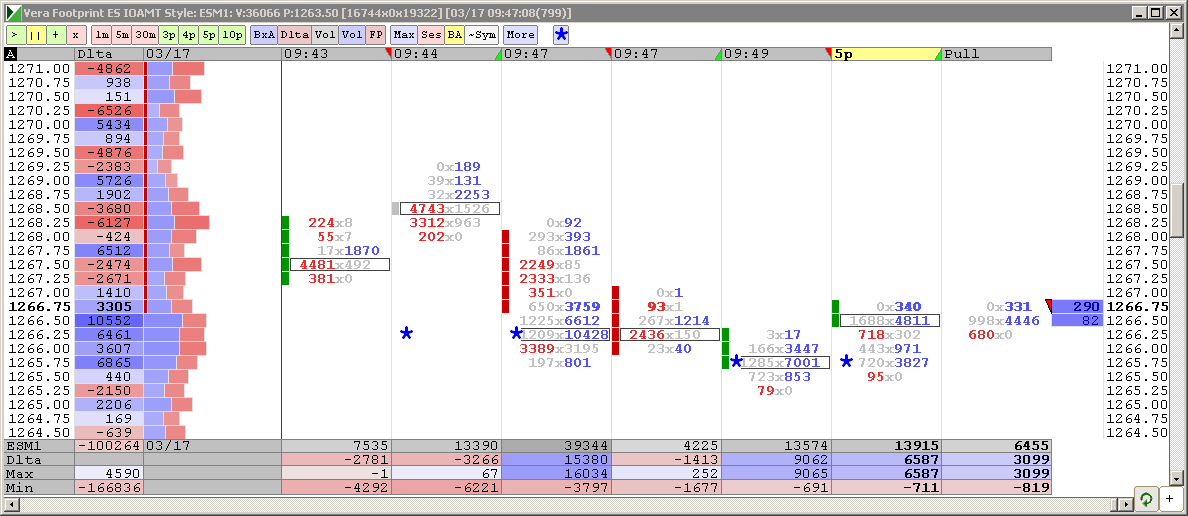 reports in 4 minute ...looking to sell into this key 68 - 70 zone..ideal target is 63.50...will watch closing 30 minute highs above
O/N
high if wrong....and small!!
a good day to study context...trade inside the previous days range and trade on both sides of the open ..multiple times...

and that 68 - 70...still like a giant magnet...look how they tried to push it up and away from there again and the volume just died on the third one minute bar....up

I'm referring to the break away they just tried at 3:45 EST...