ES 3-17-11
Bruce,
i am sure you will find them.. my thought and prayers go out to you and your family.
Here's the rest of the scheduled financial news today. I would keep an eye on leading idicatotrs and industrial production at 10 est.
Leading Indicators
[Report][Bullet10:00
AM
ET
Philadelphia Fed Survey
[Report][Star]10:00
AM
ET
EIA Natural Gas Report
[Bullet10:30
AM
ET
3-Month Bill Announcement
[Bullet11:00
AM
ET
6-Month Bill Announcement
[Bullet11:00
AM
ET
10-Yr TIPS Announcement
[Bullet11:00
AM
ET
Fed Balance Sheet
[Bullet4:30
PM
ET
Money Supply
[Bullet4:30
PM
ET
so 13 k on the sell side can't drive price down Lisa..is that the way a MD person would interpret that?
here's my 1 hour chart showing a bounce off yesterday's low. We are now stuck on the median line. if the price can punch through the purple 89 day
sma
.. i think we have a good shot at 1292-1295.. i notice the market tends to wander around this line before taking off 1 direction or another. If i had more knowledge of volume and
s/r
i would probably be better at judging which direction a little better..
Click image for original size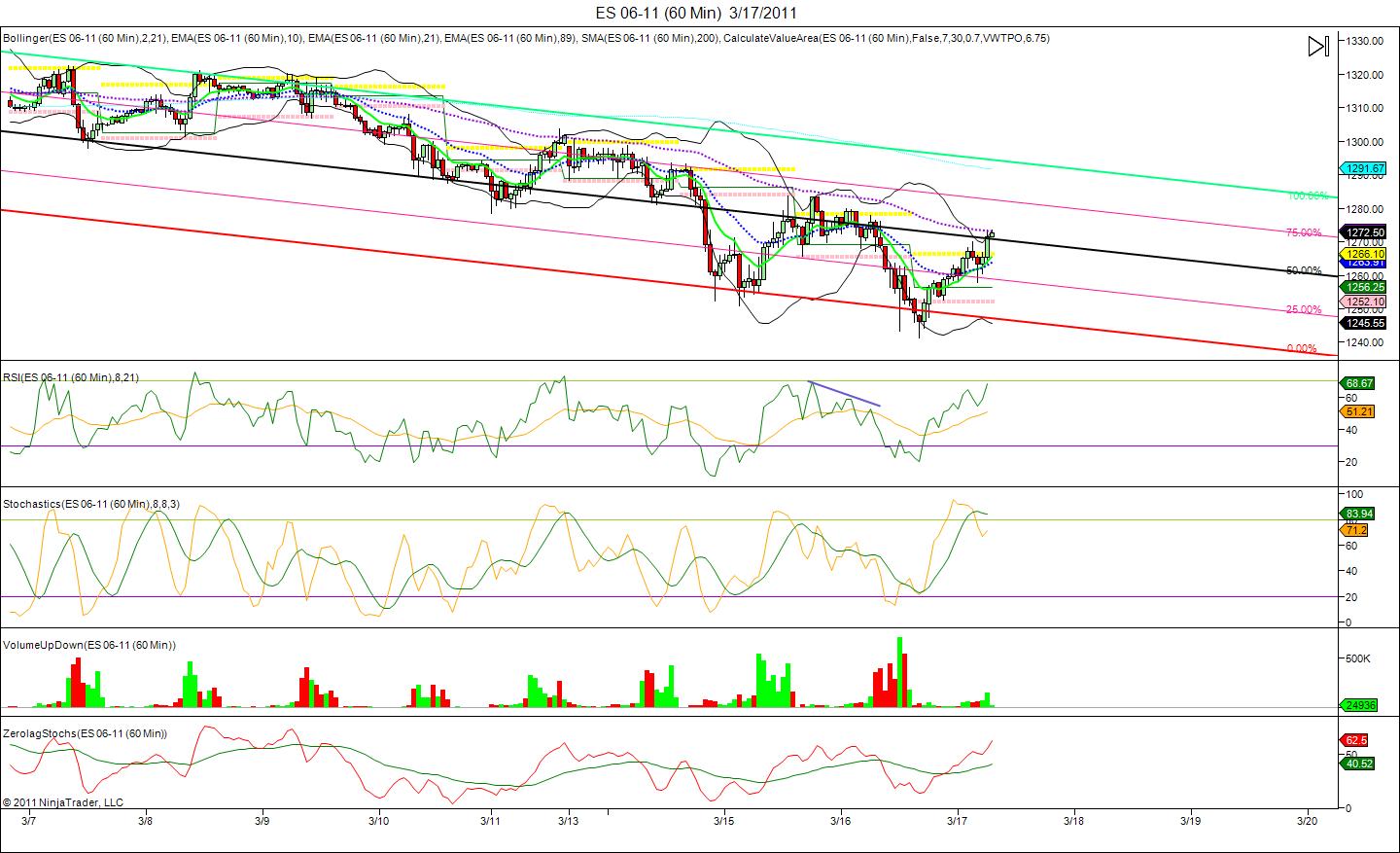 I'd appreciate any and all comments that relate to bid/ask, MD and
cummulative delta
.....a definate weak point in my knowledge base...
so we should have three very good zones to work from based on where the
O/N
layed out....and that is the 75.50, the 68 - 70...big volume zone and the 62 - 63 as volue soiked insid ethere in
O/N
too
68.50 is target but this zone may be real strong
flat and will wait for reports
for anyone wondering.....I use Market orders more that 90% of the time except if I'm holding runner contracts.....so the price I post on entry and exit can vary by as much at 2
ticks
...in general...sometimes in my favor and sometimes against me
so what are the guesses...will it be 62 - 63 or 75 - 76?
a good day to study context...trade inside the previous days range and trade on both sides of the open ..multiple times...

and that 68 - 70...still like a giant magnet...look how they tried to push it up and away from there again and the volume just died on the third one minute bar....up

I'm referring to the break away they just tried at 3:45 EST...