ES 3-17-11
Here goes the
VWAP
challenge and you can see
CD
pushing down to new lows. Obviously while prices find support here, whoever is selling this is only giving contracts into much stronger hands, apparently.
Click image for original size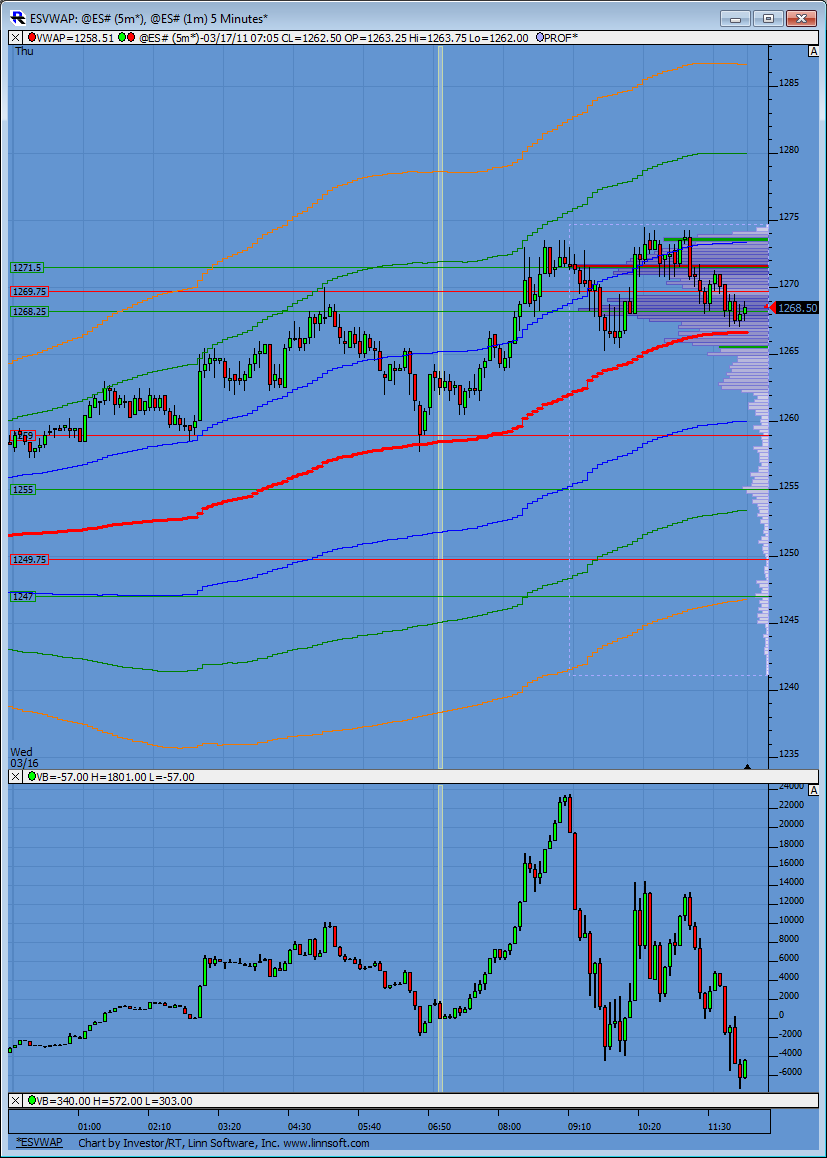 64.75 was enough for me...flat and done for today...ya just don't know what's gonna happen when they FINALLY break an
IB
...after so much consolidation
Here you can see the lower highs all along
CD
each time price tried to rally. Here is a break now.
VWAP
is important now.
Click image for original size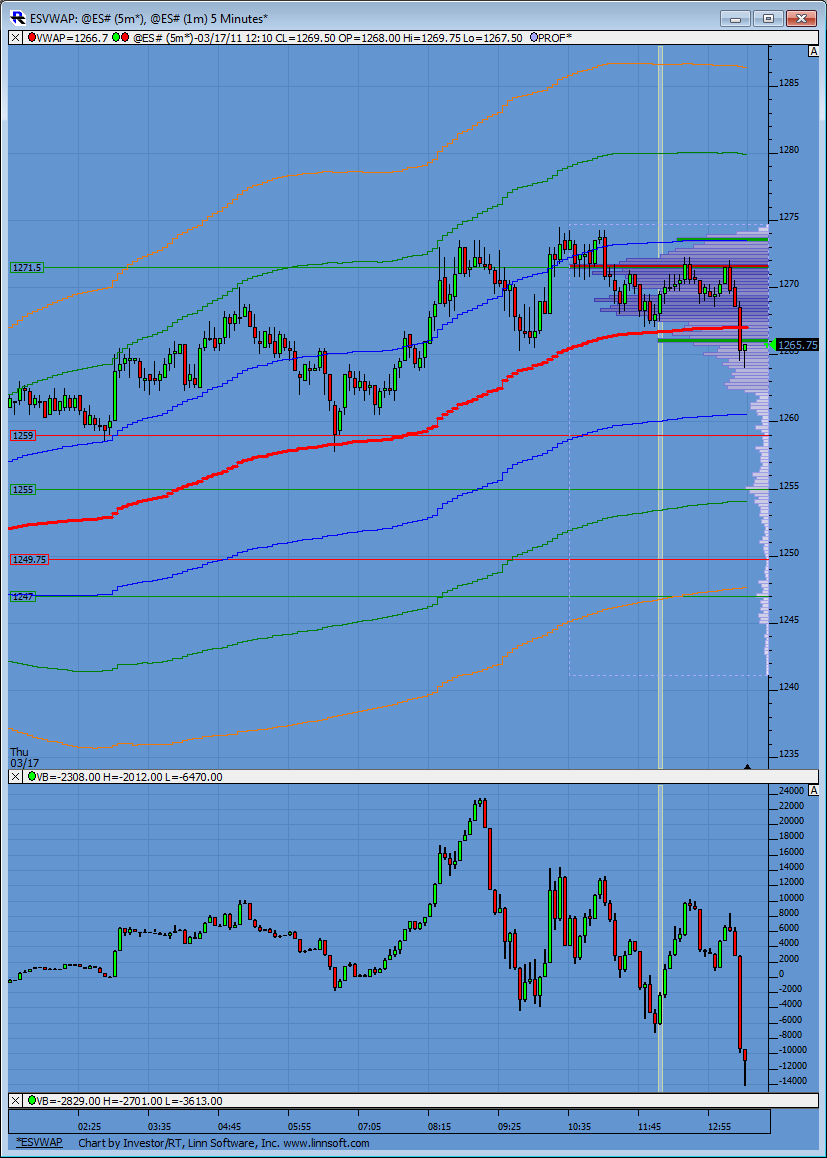 thats how i do it!..Note the 5 min red avg about 69.25 and falling fast, i also look at median lines and all that goes into how i determine my exit (and projections of course!). on entries i want the
prc band
to be hit or exceeded, a projection hit or very close, and my 5 period
rsi
to be oversold (below 20)on buys ,or overbought on sells (above 80).. a developing
divergence
is even better.
they want that 62 - 63 still I think...just too close..as long as they get below that new volume at 65 it gives the all clear for new lows
no offense to anyone posting today but Lorns expanded explainations on
CD
are on fire for me today.....light it up....!!!
Originally posted by BruceM

nice fade Koolio..!!

actually,thx to you friend ..your 63 number gave me the confidence to enter where i did ,since if it went below 64 i felt it would only be by maybe a handle! therefore on that trade i was using a smaller than usual entry stop of only 2 handles...
a good day to study context...trade inside the previous days range and trade on both sides of the open ..multiple times...

and that 68 - 70...still like a giant magnet...look how they tried to push it up and away from there again and the volume just died on the third one minute bar....up

I'm referring to the break away they just tried at 3:45 EST...