ES 5-10-2011
Interesting action so far. Look at that ledge forming and notice
CD
pushing down.
Click image for original size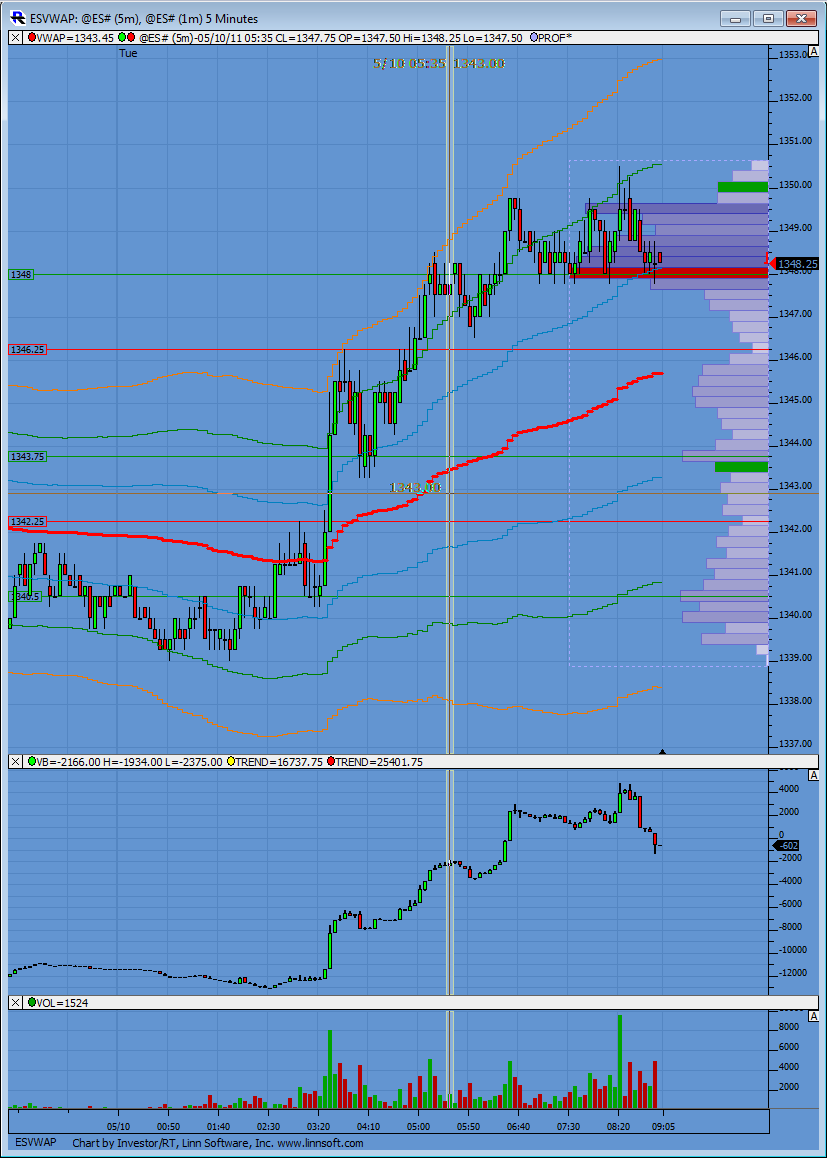 covered most at 48.25...in front of that
low volume
at 47.75....holding two...watching trade ouitside of
O/N
highs if it comes out again
stuck inside
IB
range..terrible place to initiate IMHO. we have a double top on the highs and a ledge forming at 48 even. so flip a coin...!! need to see volume pick up on the upside above the
O/N
high otherwise we will roll over again ( what I am hoping for) and fill the
gap
and lower...no great market call there...
My take on this Footprint chart: support at 1348-1349 is weakened significantly or taken out. The "door" down is open. I 1350-1351 is still a resistance, I will look for lower support - possibly retest of low of the day.
Paul,
NQ
is a laggard, so I watch it too - could not hold 2400, a significant number many times before. INDU also at resistance 12750. Cannot see a big volume to day to break those.
SO
far the volume I shown is the highest today.
Just stumbled upon this thread. Hello all! I see that there is a similar post to this each day. Nice! What method are people using to post to this forum? Just refreshing the list to see if there are more posts?

Ever consider using a live chat program of some sort? If there is interest, I can look into putting something together. I like all the info/charts people are passing on.

Take care and best of luck in your trading,
Daniel
Also, I personally was hoping to see 1353-1353.50 for a short to the
gap
fill.
I'm a big follower of pivot levels and fibs (but not in the most traditional way). Lots of respect of them today.
Here we have
CD
selling back to its lows but price so far is refusing to drop below
VWAP
.
Trips
at 1348 currently.
Click image for original size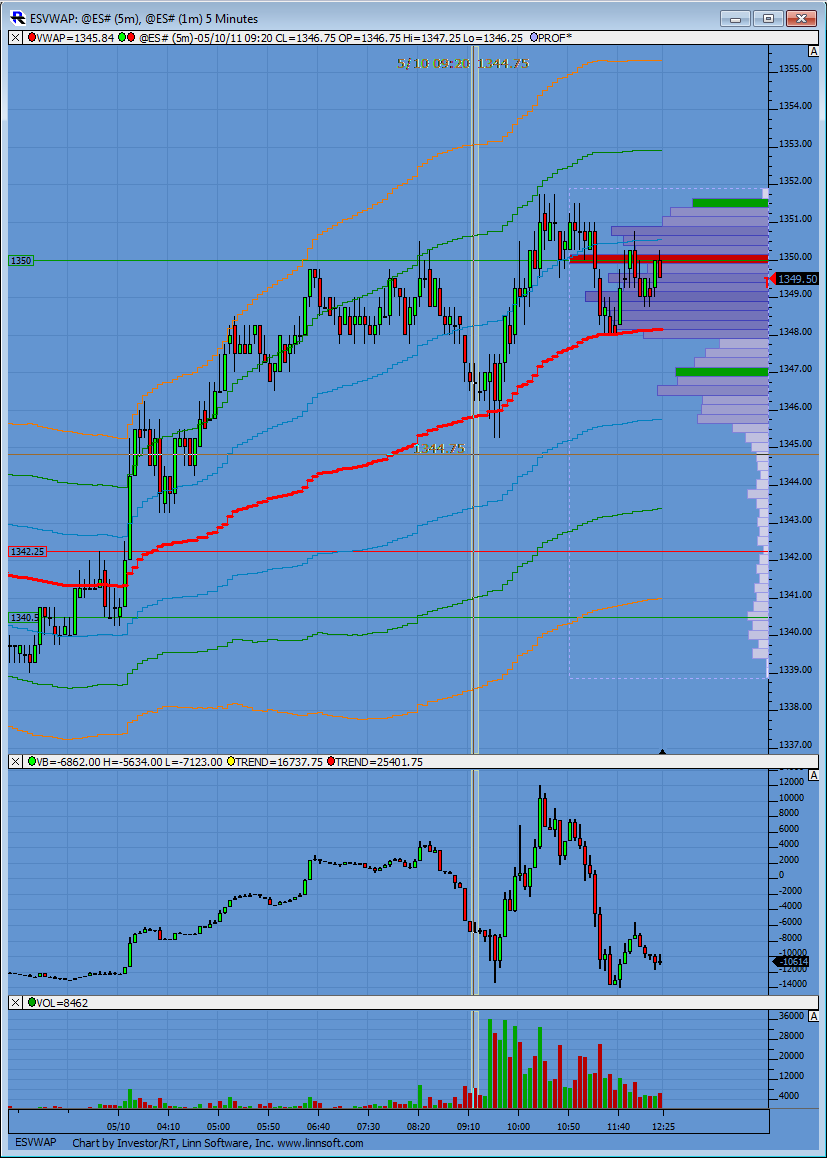 volume is dismal...not the kind of volume I would want to see if I bought the breakout of yesterdays
RTH
highs...........not that I would do that anyway....I'd want to see
range extension
and broad market participation to hold longs......not even outside the 60 minute highs
ghessh...anybody can move the market in here......ok maybe not anyone....they'll just bore us to death..
Welcome to the forum Daniel...many different styles here when we are motivated to actually post...
MP
,
vwap
, pivots, range extemes, projections, especially when Koolio is around
Thanks, Lorn.

That is a goal I have to persue.

your reminder has increased my determiniation.

it is now time for action.