ES Monday 7-18-11
Thought I'd post my "map" of the
ES
30min chart with potential significant
PASR
levels that I have in Blue (any in Magenta are semi-significant). The Dashed White lines are the Wkly Pvts. Also, have a Yellow line that is a Fib cluster fwiw.
Click image for original size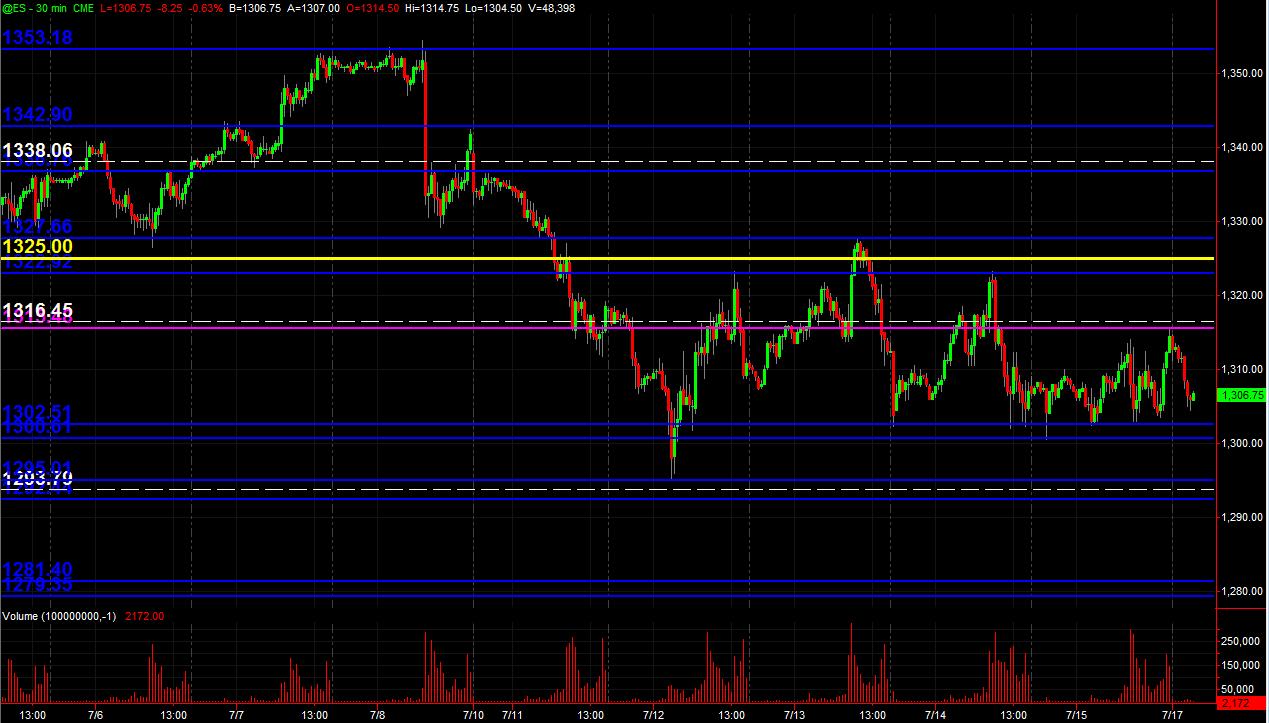 Whether trading equities or
ES
... hope this is helpful.
And any/everyone post your analysis with rationale for what you're seeing coming into Monday's trading session.
We also aproaching top of the
gap
on INDU from 6/30 (12,264 to 12,302).
Gap
top is usually a support, so more reason to expect buysers.
Of course, if those buyers are overcome, we will close that
gap
quickly
i took two longs this morning, one when we first tested the 94-96 area i mentioned on friday and the second as we touched the bottom of that zone...s2 was in the area as well as a stretch number...i was ready to
add
to the first long if it kept going down but we bounced nicely back to the 300 area...flat now on the second long and most likely done for the day unless we go test that 88 area i mentioned earlier today or if we get another set of
single prints
(first one lies up at 301.25)
Originally posted by apk781

i wrote this on friday...it seems i was a day late

"i would expect the o/n lows to at least be tested today. I have some support penciled right above in the 301-302 area but would be cautious abt it, meaning i would wait for a failed break of the o/n

much bigger support lies below in the 94-96 area for me; we might not get there today but i think we are headed that way eventually"

i think that if this 94-96 area does not hold the next big support lies around the 88 area; hourly projections, a daily projection and a vpoc from june 28 if am not mistaken...so i think we would eventually test that area in the coming days

starting longs at 91.50...second set of singles trying to form and volume/
tick
divergence
retest of 94 closes in the air and is my target
I will assume the quick replies are not sticky as I've lost my posts and don't see Pauls either. Is this correct?
Got my caption program back. Here is INDU chart with the
gap
I mentioned
Click image for original size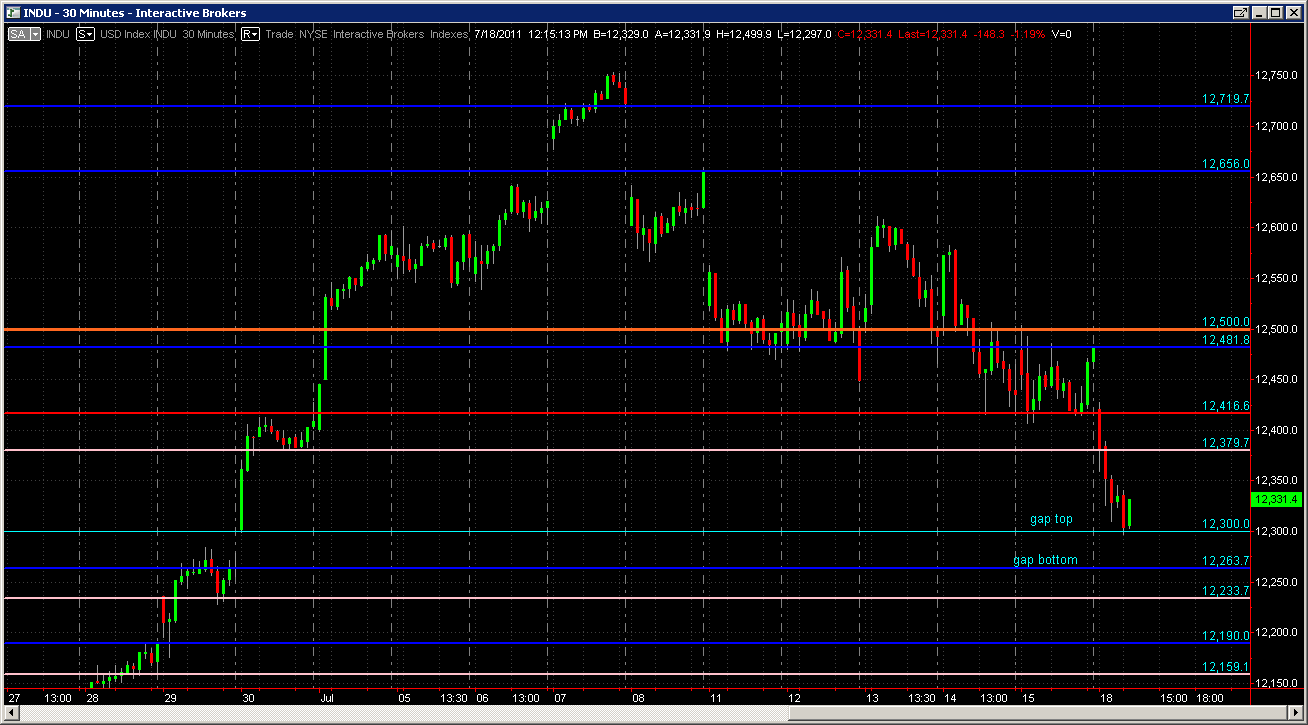 1297.75 the 38% retrace level
1295.25 previous low and 23.6% retrace
1292.25 hourly support here
later all
Originally posted by day trading

[quote]Originally posted by PAUL9


We are adding new features to the Flow format but not doing any work on the old format.

DT, thanks for the imrovements. It would be great to
add
an automatic return to the
bottom of the page
after update, instead of the top of the page.
Keep up the good work.