ES Thursday 10-24-13
Two videos today which point out all the basic levels from varying viewpoints........I think that 46 is going to be the critical spot ..I also have 42.50 - 43.50, 1740.50 and then below is 37.50 - 38.50..further above is 49.25 and 51.50




this is what i have big picture...still trying to catch after a few days off
Click image for original size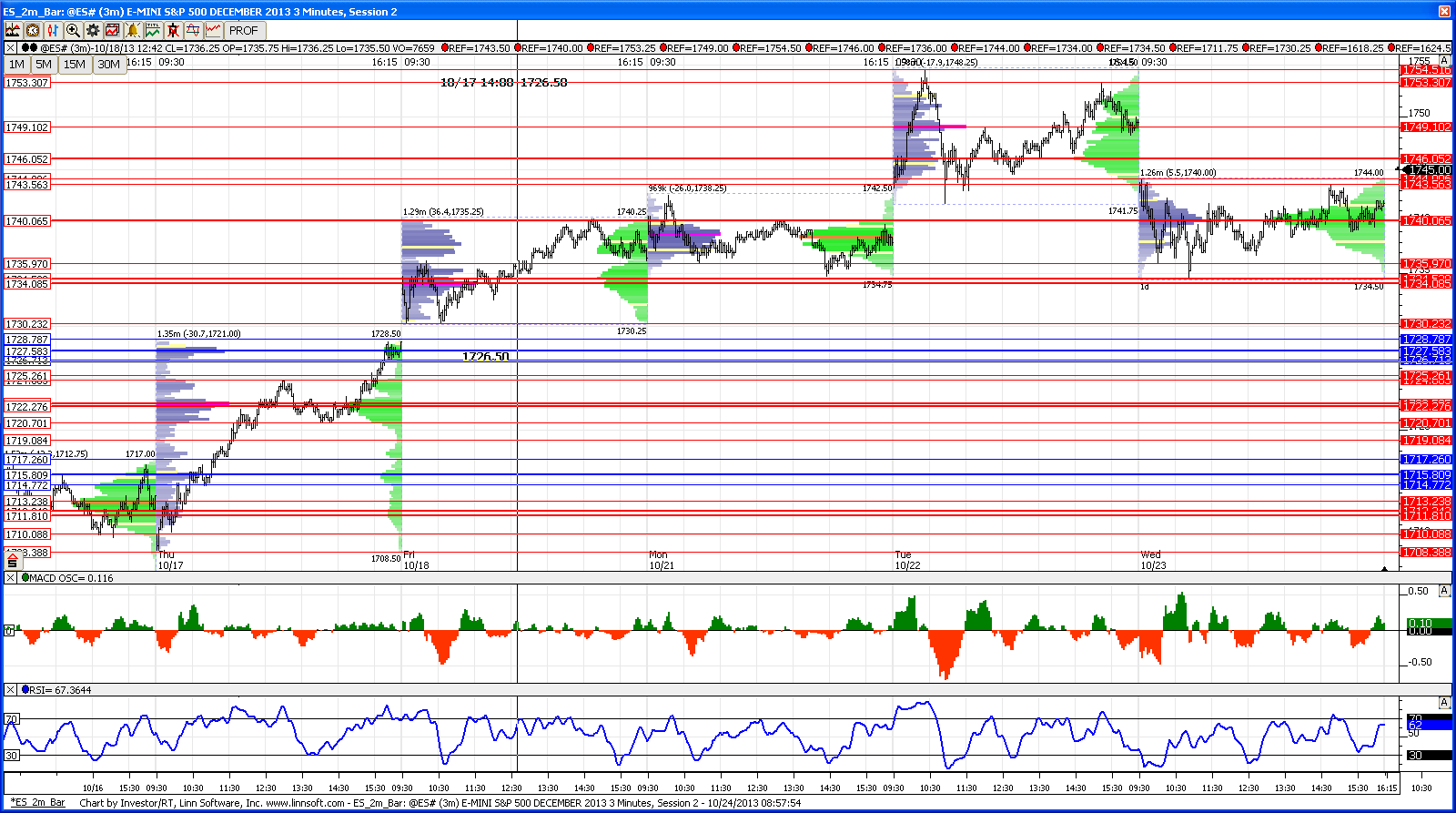 welcome back Nick..hope you had a good break
thanks for the videos... I am starting to see how to draw lines... thanks Bruce, the videos help so much.
my plan is to use that 46 as a magnet...hoping we get a push down into the lower zone first....ideally below the 43.50......otherwise I will try small sells against the 46 but that is more dangerous to me......I will also be small on the 40.50 buys as it is a
poc
of time
thanks bruce...it was relaxing
regarding my chart i would
add
that 37.5 is the
vpoc
of this whole balance area we are in so definetely taht should go in there...to me that 34.5-36-37.5 is the make or break area for bulls and bears...so will wathc that area carefully if we get there
great daddy wolf...I think the first video today will really help anyone find good numbers ...then confirm it with
price action
so we don't just count on the software to do the work for us....
I'm on the 43.50 but they might do a double dip into that zone...hope not
I took two tries and neither hit my target...trying from 40.75 now...target is 42.50....
straight into yest's bell center so far
Originally posted by BruceM

nice kool..I'm wondering when 1.5 the IB is gonna print.....? nice confluence with other methods and yours..thanks for posting it

... you should see 49.25 print... then ...?..i exited my long at 1748.00 just to bee ahead of it