ES Thursday 11-7-13
numbers I am watching....I thing we need to watch that swing low from overnight near 68.75 - 69.50......that may be first possible support and more important that the 70.50 number......also we have 71.75 attracting all the overnight volume....above there is the 74.25 - 75.25......further up is 80.50... a weekly R2 number


below key area will be the bell edge at 66.50 and 64.25 as the center....


here is the video...

copying this from an email I just sent.......repeats the numbers but watch this bell
"I think we have some nice zones to work from this morning and I am treating this area from the
O/N
as one bell curve....hopefully we will get some good opportunities
74.25 - 75.25 - upper edge
71.75 - the center
68.75 - 69.50 lower edge "
Thanks Bruce. My numbers are similar. I know it's said alot, but that doesn't mean it's not worth repeating. You keep showing up day in and day out providing this material. Thanks
overnight session data included this time given the
price action
to new all time highs....fyi, the picture is missing a line at 70, but should be there
Click image for original size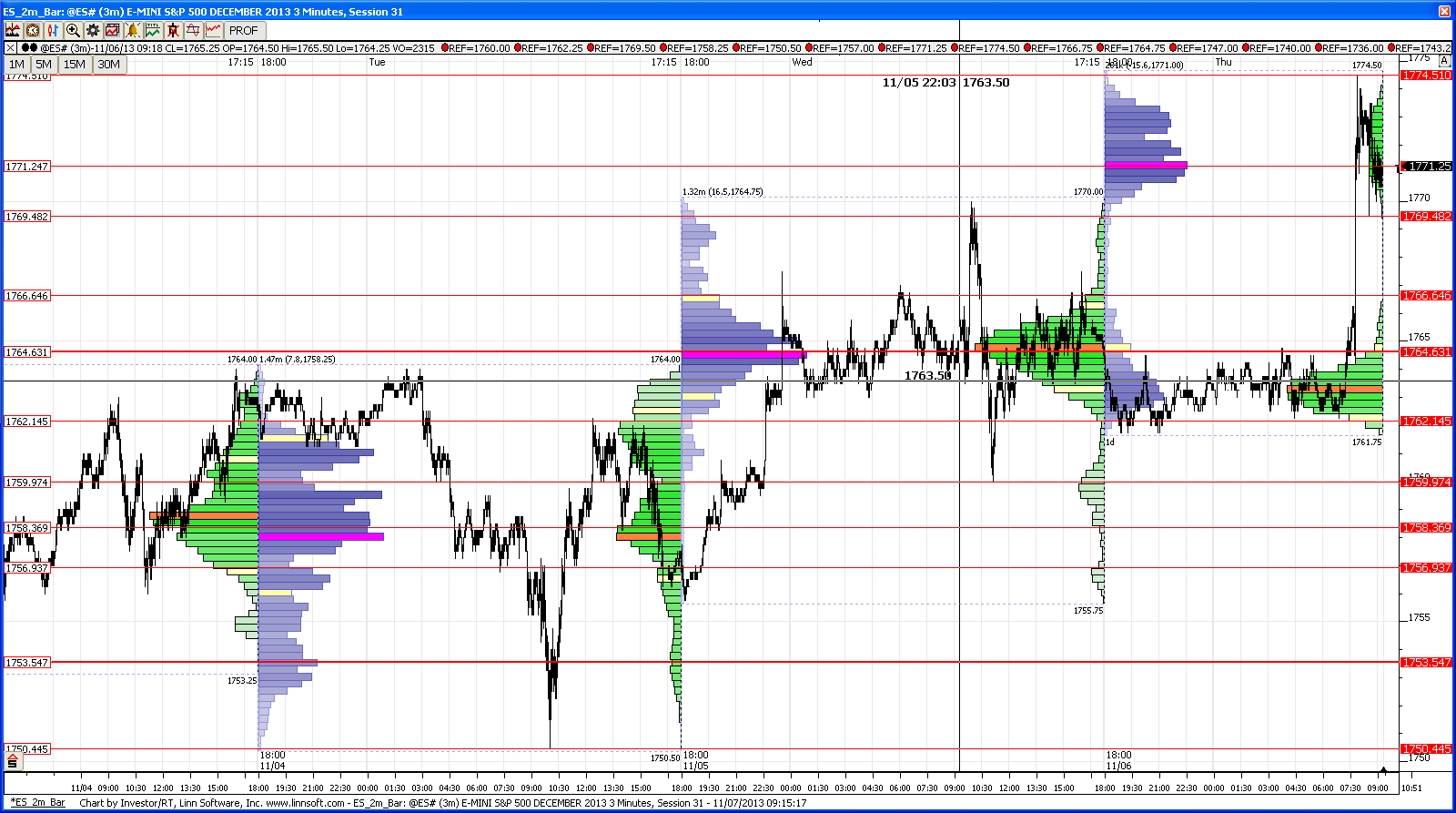 I'd like to see them push under 69.50 on the open and hunt for the long back into 71.75......other long attempt would need to see 66.50 print
on 69 even...trying for 71.25 first
this lower bell is a tuff area....I know a failure here will try to push to that 66.50
The 15 Minute
RTH
Fisher is indicating to me this market has plenty of room (time) to the upside this morning, if the bulls can maintain control.
Click image for original size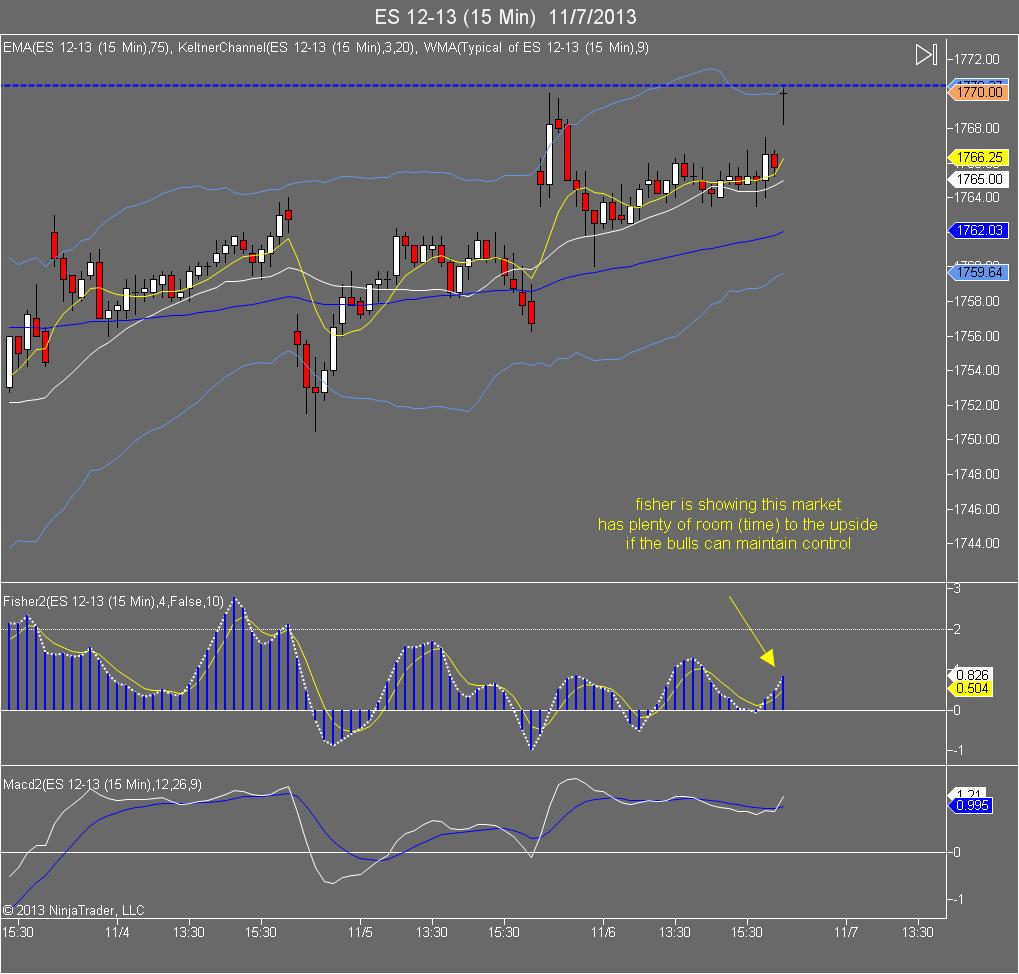 a failure at one bell edge will often go all the way to the other side......I know 71.25 - 71.75 may bring sellers but I'm trying to hold for 74 as a bigger target...this is just the plain and simple battle in the bell curves...we went from lower edge to center.....so sellers may appear to drive it back to lower edge.....always best to come out heavy when u can...this is where my mind plays tricks on me and I start thinking about 95 % probability of an On high or low...

we can't think too much...perhaps this center bell will lead to a selling tail to drive us to that 66.50...no real clue....