ES Thursday 11-7-13
numbers I am watching....I thing we need to watch that swing low from overnight near 68.75 - 69.50......that may be first possible support and more important that the 70.50 number......also we have 71.75 attracting all the overnight volume....above there is the 74.25 - 75.25......further up is 80.50... a weekly R2 number


below key area will be the bell edge at 66.50 and 64.25 as the center....


here is the video...

take care kool, thanks for all your helpful insight !
trying for 59.75 exit on this short
got the short exit at 59.75, great morning of trading !
short ran all the way back to kool's 1753.00 level again...
5 minute chart shows no
divergence
visible on this retest..
Click image for original size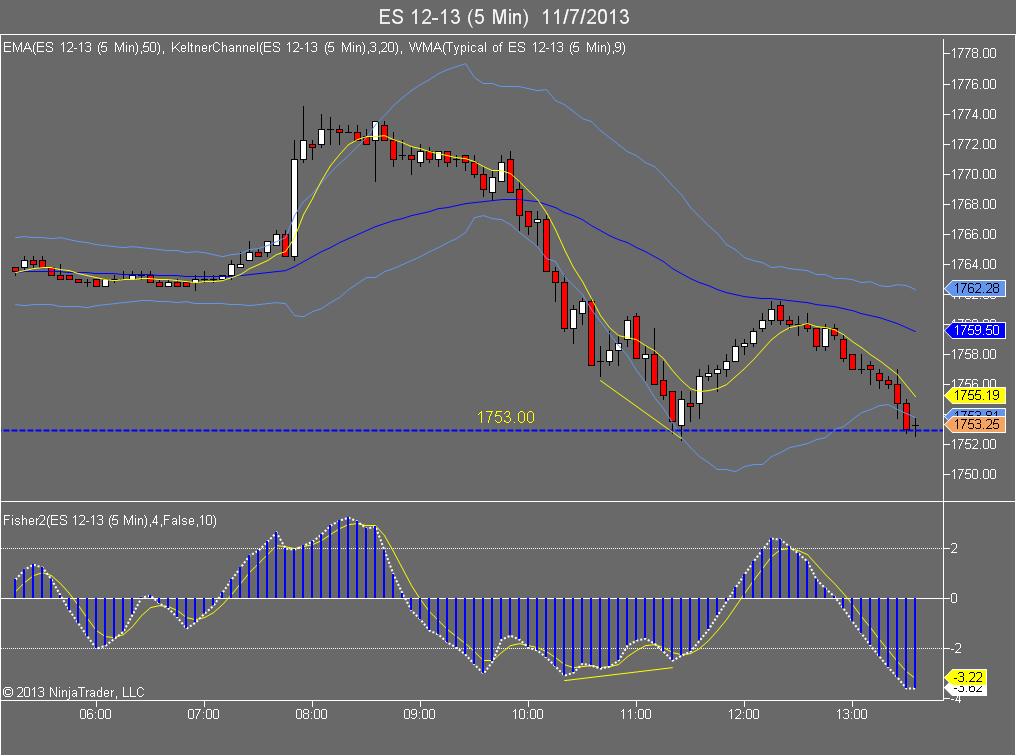 10 minute chart should form a
divergence
once price turns back up...
Click image for original size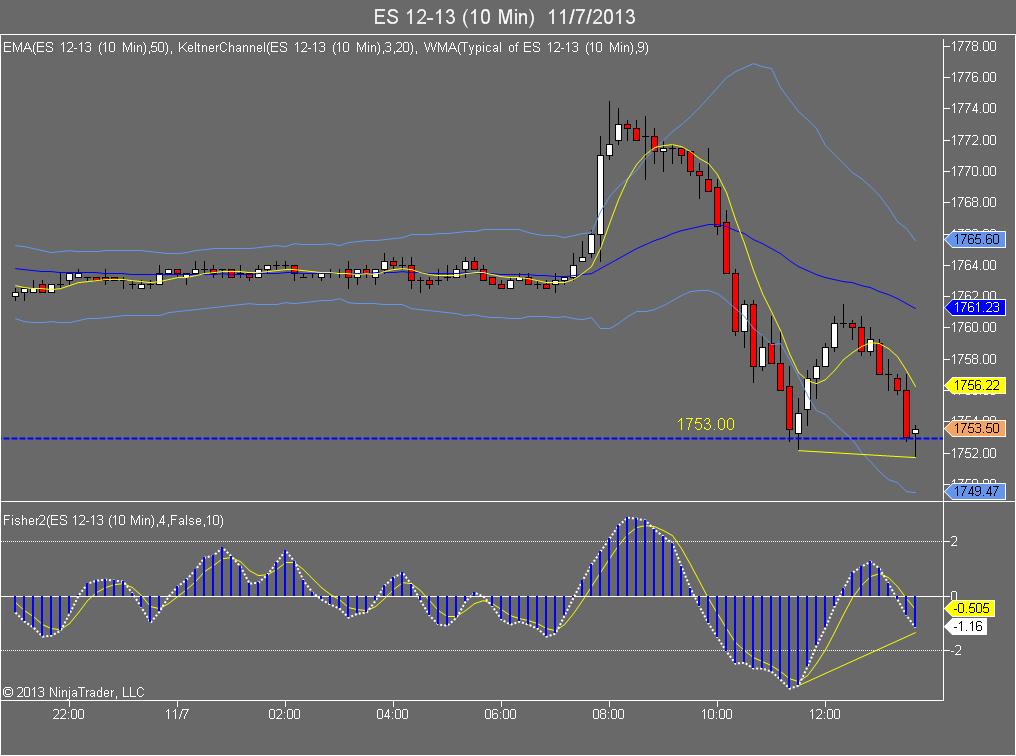 Trying a Long here at 52.00
my first loss of the trading session right there in the
ES
on that long attempt ( - 2.00
ES
points )
trying a new long attempt at 49.25
this buying tail looks a bit better on the 10 and 15 minute charts 47.25 is my entry
half at 48.75, next at 50.75